5 Tech Tools to WFH, During Self Quarantine
Leader's Edge writer Zach Ewell shares some helpful apps and technology that he has used while practicing self quarantine and working from home.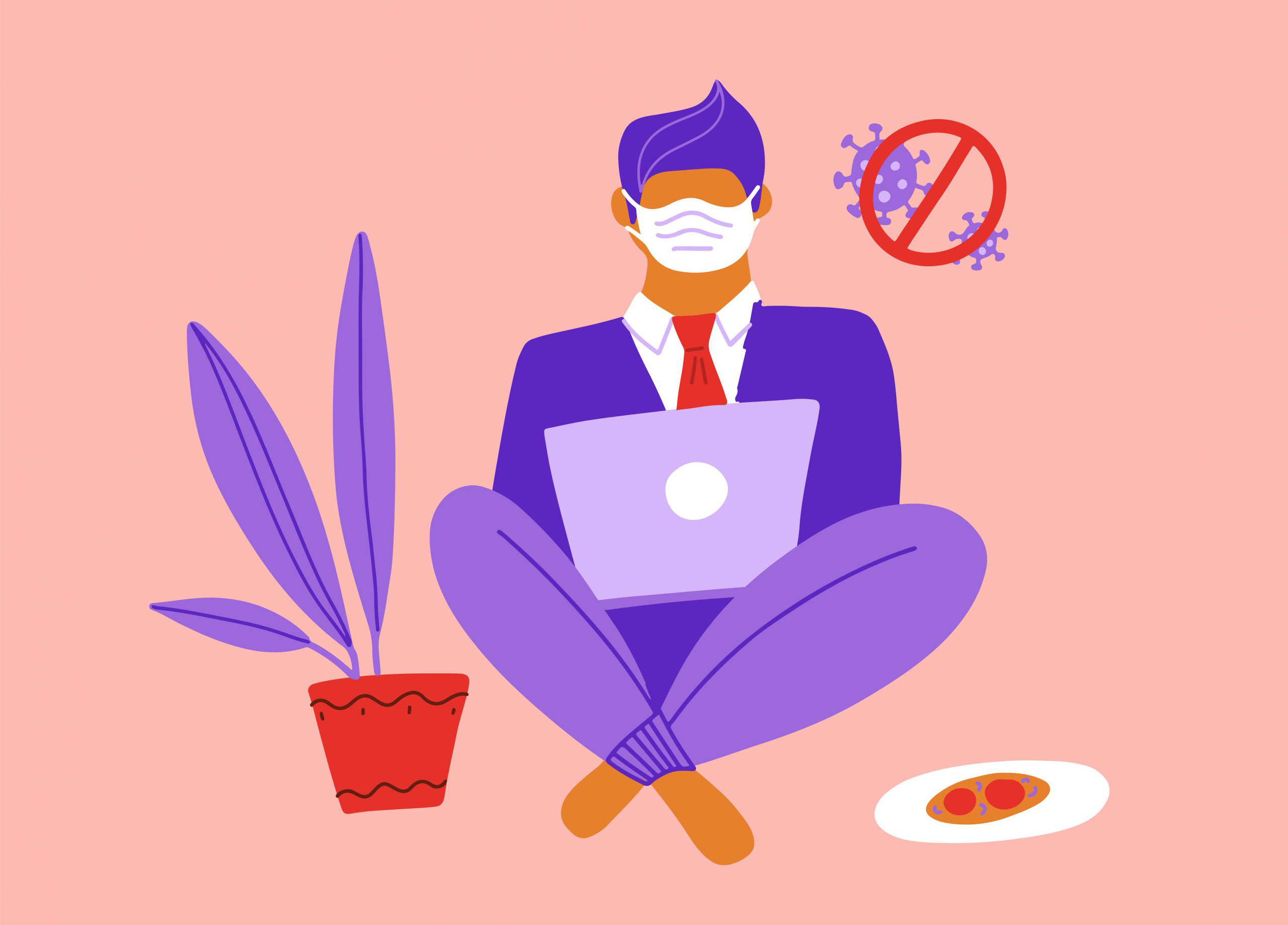 A few weeks ago I was on vacation in Los Angeles, soaking up the California sun, biking on the beach and going to DisneyLand. Over the course of my week on vacation I would hear and see snippets of news stories tracking the Coronavirus, (COVID-19), as it began jumping across oceans to infect new continents.
I didn't pay much mind to it till I flew back home to Washington D.C. Today, I am sitting at home, self-quarantining myself for 14 days as I watch the world struggle to contain this virus on the news and social media.
At first I was dreading working at home. But after a week of just working on my company computer and personal cell, I was able to employ some new tools that have enabled me to keep up with my peers, participate in meetings and work on group projects. As COVID-19 only continues to spread and drastically impact both our personal and professional lives, more companies will likely begin to ask their employees to work from home. Since I've gotten a head start on working from home compared to most Americans, I want to share several apps and tools my team and I use to stay on top of deadlines and finish work without stepping outside.
Microsoft Teams
We recently integrated Microsoft Teams into our company's workflow, and virus or no virus, this application has the tools and connectivity to save time for your team and encourage collaboration. Like Microsoft Word, or Outlook, Microsoft Teams is compatible with most Microsoft Office applications, including Power Point and Excel. members of your team can access and edit company documents in real time, share comments and more. Microsoft Teams also automatically syncs your Outlook calendar with its application. Instead of in-person meetings you can access a web cam or voice call feature that will allow you to speak to one or multiple of your peers at once. Microsoft Teams has been a lifesaver when it comes to collaborating and responding to coworkers in real time.
WeTransfer
It can be hard to send large files to coworkers at times. Most email platforms can only send attachments up to 20 to 25 megabytes. This makes sending long PDFs, videos, photos and other files impossible. However, anyone with an email can use WeTransfer to send up to 2 gigabytes' worth of files to anyone for free. The files don't last forever so it's important to download whatever you are receiving within the next couple of days before your files become inaccessible on WeTransfer.
Otter.AI
Since most meetings will be held online, it can be hard to take notes on everything that's being said. Record your meeting on your phone or computer, and then drop the recording into Otter.AI. The program will automatically begin to transcribe the meeting. It also has the capabilities to distinguish and separate the different voices of people who are talking. Otter.AI allows for over 500 minutes of a recorded conversation to be transcribed per month, for free. You can also pay for the program if you need more than the 500 minutes per month.
Since I've gotten a head start on working from home compared to most Americans, I want to share several apps and tools my team and I use to stay on top of deadlines and finish work without stepping outside.
Google Docs/Sheets
Both Google Docs and Sheets are well-established free online collaboration applications. All you need is a Gmail account and you can get right to work with your fellow colleagues collaborating on documents that can be shared virtually. This application is free and may be best used by those who do not have access to their work email or files on their home computer.
Trello
Trello allows members of your organization to collaborate using online boards, lists and cards to structure and prioritize group projects. All you need is an email, and there are several account options to choose from, including a free one.
For updates on COVID-19 you can visit leadersedge.com or The Council of Insurance Agents & Brokers' resource center.
---