Will P&C Insurers Pay Out Coronavirus Claims?
Experts seem to be saying many will be contested.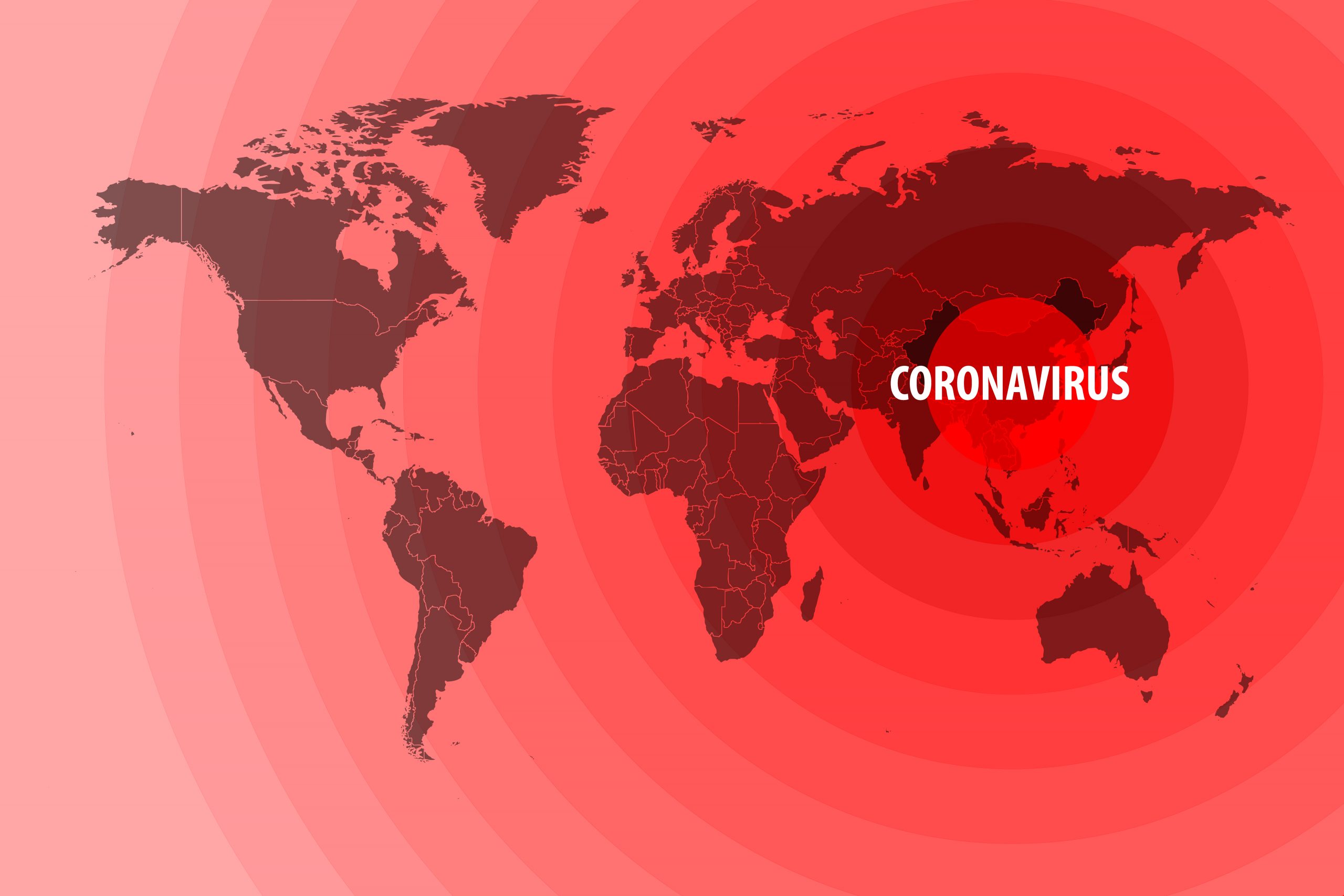 As the threat of the coronavirus (COVID-19) outbreak continues to spread, the global economy is feeling the pressure to grapple with its effects. To date, there have been over 93,000 confirmed cases across more than 80 countries, with more than 3,100 reported deaths.
Some of the figures in this post have been updated as the virus continues to spread. Last updated as of March 4, 2020. – Editor
There are more than 100 coronavirus cases in the U.S., including 11 deaths.

While the virus poses a significant threat in a health and benefits context (see the recent Leader's Edge article, Communication Key to Managing the Spread of Coronavirus), the spreading virus is also putting the global economy under strain by forcing business closures, disrupting the manufacturing supply chain, shutting down global travel, and much more. A recent report by The Insurer estimates weekly global trade losses of $26 billion due to various restrictions related to COVID-19.

Although there have not been many publicly reported claims in the property/casualty space, there already exists a good deal of speculation about what will be included and excluded in commercial P&C policies around the globe. And frankly, insureds will likely face "high hurdles" before any claims are paid.

While policy language will be critical in determining what is excluded in a policy or what exposures may exist, industry experts claim that a wide variety of policies could pay out, but epidemics and pandemics are often deliberately excluded from cover.

In the coming months it will be crucial for brokers to work closely with affected clients to determine whether or not their losses may be covered under policies they have, and if the losses are not covered, what the best course of action should be. With the global economy under threat from COVID-19, it's an opportunity for the insurance industry to step up and help cities, countries, and businesses recover.
Travel Insurance
Travel insurance companies braced themselves for an onslaught of claims after the spread of COVID-19 resulted in cancelled flights (200,000 so far), disrupted vacations, and even closed borders. Allianz, for example, has already received thousands of claims related to coronavirus, mostly related to trip cancelations, explained Daniel Durazo, director of marketing and communications for Allianz, to the Washington Post. However, he added, "Many travel insurance plans exclude coverage for losses caused directly or indirectly by epidemics."

As a result, travelers who choose to cancel their trips due to COVID-19 activity may find themselves without a recourse to insurance—unless they purchased the "Cancel for Any Reason" (CFAR) optional policy upgrade. Fortunately, most airlines that have cancelled flights are offering refunds to affected travelers.
Business Interruption and Supply Chain
For more complex risks and larger commercial policies, including business interruption, supply chain losses, event cancellations, exposure liability, and workers' compensation, what constitutes a covered loss is ambiguous. For many policies, losses will likely have to prove property damage for claims to be approved, unless epidemic or pandemic coverage is included in the coverage.

Industry experts note that without a specific coverage extension or specialized pandemic coverage that may be based on parametric triggers, standard business interruption policies are unlikely to respond, especially if there is no property damage.

On the other hand, a February New York Times article suggested there may be concern around contracting COVID-19 through tangible objects, such as airline tray tables, contaminated HVAC systems, assembly lines, and more. While not explicitly stated in the article, one could argue that contamination of property could constitute property damage if forced to halt business operations and shut down facilities or assets, and may be covered under business interruption policies. That being said, after the SARS epidemic, specific exclusions for bacterial or viral infections and standard pollution exclusions could result in denial of coverage for losses related to COVID-19.

"It's too early right now, but contingent business interruption, I think, is going to be one of the battlegrounds, if not the main battleground, particularly in the supply chain area," explained Michael S. Levine, a partner with Hunton Andrews Kurth LLP in Washington. "Just think about how many U.S. companies manufacture parts or otherwise work in coordination with Chinese companies to produce products of all kinds," said Robert Lane, senior vice president at Alliant Insurance. "If they can't ship their products or we can't import them due to governmental restrictions, BI losses could skyrocket."

Of course, there is some ambiguity. In some jurisdictions, according to Ty Childress, insurance recovery practice leader at Jones Day, "an incident that renders a property uninhabitable or otherwise unfit for use [i.e., contaminated]" is sufficient to qualify as physical loss—and therefore, firms could feasibly rely on their contingent business interruption coverages for losses due to COVID-19. But that, Childress cautioned, "would be a heavily debated issue with insurers."

The key thing to do now, experts agree, is for business interruption and contingent business interruption policyholders to ensure they understand what exactly is covered under their policies so they can be prepared if losses do occur.
Event Cancellation Insurance
As businesses are exploring buying cancellation insurance for events around the world, most will not find cover for COVID-19. A number of large global events have been cancelled due to the coronavirus outbreak, including the Shanghai Grand Prix and the Mobile World Congress in Barcelona.

While some insurers like Zurich and Hiscox say they do not expect to be significantly impacted by the virus, other Lloyd's of London syndicates are  expressing worry. Argenta, which operates within Lloyd's of London, explained in a post that "should large-scale events such as the Shanghai Motor Racing Grand Prix on April 19, the Hanoi Grand Prix on April 5, or the Tokyo Olympics be cancelled [due to] the coronavirus outbreak, then undoubtedly a number of Lloyd's syndicates would be impacted."
Liability Insurance
Another threat to businesses is the risk of being liable for "third-party bodily injury" claims for exposure to harmful conditions and/or failures to mitigate or warn others of the risk of infection, says law firm McCarter & English. While general liability policies generally cover liability for bodily injury and property damage, as well as typically a legal defense against those claims, it is an open question whether environmental exclusions often included in those policies will allow an insurer to deny coverage, writes David Klein of legal firm Pillsbury Winthrop Shaw Pittman.

There are a few exclusions in particular that are concerning. For example, the "Absolute Mold Exclusion bars coverage for bodily injury, property damage, or personal and advertising injury related or attributed to, arising out of, resulting from, or in any way caused by any bacteria, virus, mycotoxin, fungus, spores, scent, or byproducts." Exclusions specifically targeting "organic pathogens" (which can be interpreted to mean a virus) or losses related to a "communicable disease" may also exist in the policy.

Directors and Officers (D&O) policies may also be triggered by losses related to the coronavirus. According to a piece by law firm Hunton Andrews Kurth, "a company's directors and officers may be subjected to shareholder suits alleging that unreasonable actions (or inaction) in response to the coronavirus caused the company economic loss." Business executives and management could be accused of failure to conform to government-mandated epidemic protocols or failure to properly apprise
Workers Comp
Whether or not medical claims related to coronavirus are compensable under workers' compensation policies turns on one key question: is the disease occupational? As Chris Boggs, executive director of the Independent Insurance Agents and Brokers of America Virtual University, explained, a disease must pass two tests to be "occupational": was the disease contracted during the course of employment? And was it contracted due to conditions "peculiar" to the work?

Determining whether a disease or illness passes those two tests is not as simple as it seems. While the first test seems able to be reduced down to the question of whether the employee was benefiting the employer when they contracted the disease, Boggs cautions the "test is subject to the interpretations and intricacies of various state laws." Whether a disease is "peculiar"—i.e., found almost exclusively in workers in a certain field, like black lung disease in the coal mining industry—is even more difficult to determine.

Healthcare workers, who will likely find themselves interacting extensively with sick people, would likely find the most success with a claim. But Christine Barlow, managing editor of Practical Insights for the National Underwriter Company and an expert for ALM's FC&S Expert Coverage Interpretation, also suggests that a claim may be successful "if someone can prove they caught it from a coworker," which would not be limited to the healthcare profession.

Another question to grapple with is how quarantine, if the virus becomes widespread, may affect workers. If essential employees are obligated to commute through affected areas, will medical and lost-time claims arising from that be compensable? An article by Willis Towers Watson suggests they likely will be, due to the fact that contracting the disease would arise from a situation the company put the employee in.

Employers operating in the U.S. ought to consult state workers' compensation laws, because the laws address both how an employee might be compensated if infected or injured overseas or in the U.S., and also the limitations on that coverage. Familiarity with the extent of workers' compensation coverage will assist companies in determining if they need to supplement it with other policies that expressly cover outbreaks.
Underinsurance
As if the financial risks discussed previously weren't enough, back in 2014, AIA (the Asian life insurance arm of AIG) CEO Mark Tucker warned of an "estimated $60 [trillion]-70 trillion underinsurance [60-70% of which is the non-health side] across the Asian region. […] That is the gap between what people need and what people have in insurance, and it's massive." A more recent report from Lloyd's  and the Centre for Economics and Business Research (CEBR) shows there is a global insurance gap of $162.5 billion in 2018, where some $160 billion comes from emerging nations and just $2.5 billion in developed countries.

The research also reveals the absolute costs of the insurance gap, led by China with an estimated gap of $76.4 billion (0.6% of GDP). The second and third on the list of absolute costs are India at $27 billion (1.0% of GDP) and Indonesia at $14.6 billion (1.4% of GDP). In addition, in relative terms, Bangladesh has the largest insurance gap at 2.1% of GDP which is estimated at $5.5 billion. "The insurance premium per capita in Bangladesh is just $8, a statistic that masks the fact that most people have no insurance at all."

Finally, Lloyd's latest City Risk Index shows that Asian cities "stand to lose $241.28 billion per year due to risk." The costliest threats are tropical storms ($59.14 billion), market crash ($33.98 billion), interstate conflict ($32.41 billion), and human pandemic ($22.58 billion). This highlights in stark terms the need to increase insurance penetration in Asia so that cities can bounce back more quickly from catastrophe or other shocks. Additionally, insurers (and brokers) can help Asian cities reduce risk beforehand through the imposition of risk management protocols cities must conform to in order to stay insured.
Small Business
Some companies have stepped up to confront the issue of underinsurance. In order to provide economic relief to underinsured citizens and businesses, many insurance companies in the Asia Pacific region have decided to provide free health coverage for coronavirus. This trend started with leading insurers in Singapore (AIA, Manulife, and HSBC) and Malaysia (AXA, Prudential, and Zurich), but the swiftest response to underinsurance came from WeSure, Tencent's insurance platform. In early February, WeSure and WeChat Pay partnered up to provide an insurance plan targeting small and medium business owners affected by COVID-19. The coverage, underwritten by the People's Insurance Company of China (PICC), allows any merchant diagnosed with COVID -19 to claim 1,000CNY (~$143) per day for up to 30 days to offset losses from business interruption. According to Alan Lau, CEO of WeSure, "Over a million users have signed up for this insurance plan [as of Feburary 14]. We hope that our coverage will help partly offset business disruption for small business owners due to Covid-19."