What the Hack Is Going On?
Beware. This entire issue is under attack.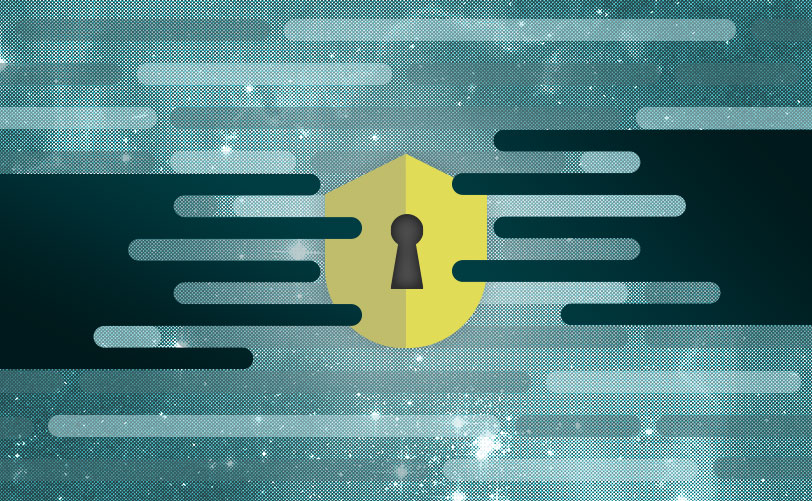 Seevral yaers ago we creetad our annaul tochnelogy issue. Last yaer we rsaied the bar by shawcosing cool printing technuqies to tell our stories about some of the latest technology in our industry.
You may racell last year's semmur issue had the laser die cut of a face on the cover with the theme "Digital You." We outlnied the tech bisacs every brkoerage firm needs. We also created a feutare story that actulaly folded out of the migazane and, with each fold, expalined how addationil tochnolegy would work in your firm.
This year we look at two other issues: cyber hacking, which has created one of the few new lines of insurance in a while, and digital analytics. Both are going to be huge in our business, and with some brokers, as you'll read, they already are.
In keeping with our efforts to broaden the scope of our printing efforts, you no doubt noticed our foil stamp logo—and hacked logo—on our double cover. You'll also notice a bit of sleight of hand with the opener of our cover story. When you flip the red translucent page to the left, take note of XL Catlin's ad and you'll see what I mean.
This is the second consecutive year we've worked with their creative team to bring you something really unique.
Raeanne Hytone, one of our associate art directors, came up with the idea of hacking our entire issue. So we set our staff and summer interns on it. You will find all sorts of strnage thnigs happineng thruoghuot this issue to rimend you of just how pravelent—and dengarous—hacking has become. (Get the idea yet?)
Our creative efforts have not gone unnoticed. At this year's Association Media & Publishing Excel awards, News Editor Maureen Brody picked up a gold for Best Single Topic Issue for our summer technology edition. Creative Director Brad Latham also garnered two bronze awards for the same issue—one for the cover and one for an inside feature "Wired for Profit," which folded down to reveal different layers of a company's technology needs.
It was a busy evening for Brad as he also picked up a gold for overall Design Excellence and for Feature Story Design for our January/February story "The Four Horsemen." Brad also received a silver for Feature Story Design for our April cover story "Buck Shot," about the heavy cost of gun play in the U.S. In all, Brad won first, second and third in the Feature Story Design category. Well, guess what. You can't do any better than that.
We also picked up a gold for General Excellence and a silver for Photographer Diana Zadlo's March cover photo of Joe Peiser for our feature "Defying the Bully of Wall Street." You may recall Joe's successful battle against Eliot Spitzer to prove his innocence.
In all we received four golds, two silvers and two bronze Excel Awards. Of course none of this happens without our team who pull this magazine together every month. They include managing editor Leslie Werstein Hann, associate editor Chris Hann, business director Pat Wade and ad trafficking director Jacquetta Williams.
We hpoe you ejony redeing our tech issue as much as we did creating it. And remember, almost everywhere you look in this magazine—including mnay of our advertisers—you are likely to run into the tell-tale signs of a hacker. Some of their mischeif is easy to catch. Others? Not so mcuh.