The Next Great Idea
XL Catlin may not know where the next game changer will come from, but the company provides a platform for innovative ideas to flourish.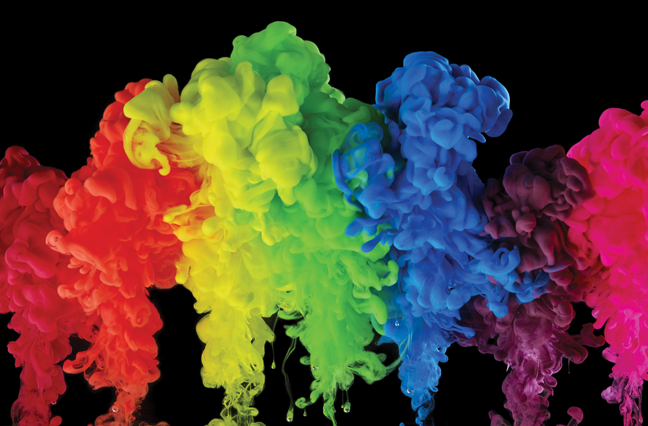 Bitcoins, although growing in popularity and consumer awareness, are hardly the currency of the realm, and their theft or loss is not something most insurers would address in traditional lines of coverage.
But earlier this year, XL Catlin moved into that market with a first-of-its-kind insurance policy covering bitcoin theft for BitGo, a major bitcoin security firm.
XL Catlin, a leading property, casualty and specialty insurer, was able to develop the comprehensive coverage for theft and loss of bitcoins by working with BitGo and insurance consulting firm Innovation Insurance Group. Under the policy, all of BitGo's paying customers are eligible for protection for up to $250,000 in covered theft claims simply by signing up for BitGo services, with an option to increase the amount of protection available to them for a small annual fee.
Ty Sagalow, president of Innovation Insurance Group and a 30-year industry veteran, says some property-casualty insurers had flirted early on with the bitcoin market but the coverages they offered primarily dealt with employee theft of customers' bitcoin accounts.
"While this was suitable for bitcoin's formative years, it does not scale to the requirements of today's ecosystem," Sagalow says. He notes BitGo's security technology advances altered the risk profile for bitcoins "to the point that a properly balanced insurance product can for the first time be brought to the market at a price in line with typical cyber risk."
Enter XL Catlin, which accepted the challenge and helped develop the groundbreaking bitcoin security policy. CEO Mike McGavick, who believes the insurance industry must push itself to come up with cutting-edge products and processes to remain relevant in a rapidly changing world, champions this sort of innovative insurance coverage.
XL Catlin frequently collaborates with outside risk consultants and commercial p-c brokers to identify areas in new and existing industries for which traditional coverage lines do not meet the challenges of changing times. To address concerns over the growing number of product recalls in the food and beverage industry, for example, XL Catlin Group in 2014 worked with the global brokerage Willis and Willis Limited's Food and Drink and Faber Global teams to launch a new insurance product, Recall Shield, that augments XL's product contamination insurance.
Recall Shield encourages and rewards higher safety standards in the food and beverage industry by providing pre-incident consulting and training workshops from crisis-management specialists, discounted premiums, safety training courses, and an insurance protection audit from the Willis Food and Drink Practice Group.
"Improving safety standards in the industry has never been more important, and now businesses that demonstrate a safer environment can also be rewarded with comprehensive insurance coverage and competitive premiums," Simon Bridgwater, Willis food and drink practice leader, said when the product was announced. "We hope this will encourage more companies to take protection against these potentially catastrophic events."
XL Catlin has also partnered with the Acheson Group, founded by David Acheson, a medical doctor and former head of the U.S. Food and Drug Administration, to provide clients with the best product recall advice.
The insurer is particularly interested in emerging companies, such as BitGo, whose insurance needs have not been met by traditional markets. Since 2012, the company's Zurich-based Complex Accounts team has been working to design custom-made risk solutions for that type of entrepreneur.
"Companies seeking to implement innovative projects, often in newer industries, find they cannot get the insurance cover they need," says Joachim Walch, head of the Complex Accounts unit. "But moving forward means risk, and our role as insurers is to find innovative answers to new challenges. Our team is dedicated to working closely with the different parties involved in a project to be able to develop risk-transfer solutions that cannot be found elsewhere in the market."
One of the Complex Accounts team's biggest success stories was creating a cutting-edge performance warranty insurance product for Bloom Energy of Sunnyvale, California. Bloom Energy, founded in 2001, has developed a breakthrough solid oxide fuel cell technology that produces clean, highly efficient power from multiple fuel sources. Fuel cells operate basically like a battery, running continuously with a consistent electrical output, as opposed to other power sources, such as standard fossil fuel power plants, that can be subject to power fluctuation and outages. However, companies considering installing Bloom Energy Server systems were concerned whether the new fuel cell technology would work, and those concerns affected Bloom's ability to obtain financing.
Working with New Energy Risk, a strategic consulting firm for the renewable energy industry, and brokerage Arthur J. Gallagher & Co., the Complex Accounts team developed a performance warranty insurance product in September 2013. The Bloom Product Performance Warranty, fully insured by XL Group, assures companies entering into long-term contracts that generating electricity will be guaranteed for the life of the agreement. The product enabled Bloom Energy to finance the installation of dozens of Bloom Energy Servers that are expected to generate more than 50 million kilowatt hours of clean, reliable electricity to customers, including
Google, Walmart, AT&T, eBay and Kaiser Permanente.
Innovative Investing
Building on the success of the Bloom Energy product, the insurer launched another major initiative in April 2015. XL Innovate is a venture capital fund that will invest in innovative companies that fall outside traditional underwriting and have the potential to provide new market opportunities for the insurer. XL Innovate is headed by Tom Hutton, a former XL board member and most recently the CEO and founder of New Energy Risk.
"We look forward to being a unique partner to entrepreneurs with the vision and ambition to address new risks with new solutions, unconstrained by geography, scale or traditional thinking," Hutton says.
"This new initiative…will extend XL's capabilities in existing markets and give us new opportunities to address some of the most pressing and complex risk problems in the global economy," McGavick says. "XL Innovate is an important step as we continue to drive our focus on innovation forward and secure the relevance of XL and the industry well into the future."
XL Catlin's commitment to innovation is not limited to new enterprises. The company's North America Construction Team recently won a 2015 innovation award for a new product, P3Plus, which focuses on the construction or repair of infrastructure. A P3 project is funded and operated through a partnership of government and one or more private companies. It has been widely used in Europe and Canada but less so in the United States, in part because of concerns that traditional insurance products did not cover all the elements involved in the long-term agreements. In a P3 agreement, contractors agree to operate and maintain the asset they build for a period as long as 50 years, but coverage for O&M risks had not previously been available.
"Given the tremendous need to replace and upgrade aging infrastructure, including roads, bridges, power generation facilities and more, interest is piqued," says Gary Kaplan, head of the North American Construction Team. "But it was clear that, as states began to use this method, the insurance market was not addressing all coverage issues. Brokers were finding it difficult to bring a one-stop market solution covering all elements needed in a P3 contract."
The prize-winning XL Catlin solution pulled all coverage needed for a P3 product, including O&M, into a single product. In addition, Kaplan says, the insurer provides a dedicated relationship manager who serves as a single point of contact for all parties involved in the project and all coverage lines. The coverage also includes construction risk engineering and claims services throughout the P3 project's lifespan to help mitigate risks.
Innovation at XL Catlin also involves internal processes. Earlier this year, the insurer's North American Excess Casualty unit launched an internal competition to find ways to work smarter and more efficiently and to stand out more in the marketplace.
Vito Raimondi, head of underwriting operations for the Excess Casualty team, says the competition generated 125 suggestions. A special committee then evaluated the suggestions and selected winning ideas for implementation. The top three winners were:
Developing modular training videos to further support training for "behind the scenes" team members who play key roles in delivering outstanding client service during the underwriting process
Enhancing the pricing tool that is used by the underwriting team, including revisions and maintenance updates; Raimondi says a third of the 125 suggestions dealt with improving the pricing tool
Leveraging data to exploit new market segments where XL Catlin could be successful going after new business.
Raimondi says to implement those suggestions, XL Catlin has formed internal teams of employees who might not normally work together to bring different perspectives and strengths to the innovation and implementation process. This approach, known as the Rapid Results Initiative (RRI), is aimed at taking a smaller segment of a large problem and coming up with a solution that makes a material difference within a targeted time frame, usually 90 days.
"RRIs are about assembling the right team at the right time, focused on the right results, and having that team work at achieving a particular objective or result," Raimondi says. "The goal of this competition was to find and take action on things that will make the Excess Casualty unit run like a well-oiled machine. Most of these suggestions are in play already, and our plan is, by the end of the year, to have them all in place and the benefits realized. Innovation internally is about a spirit of continuous improvement with the client in mind."
"I have no doubt that our people and culture will help us deliver impressive results for our clients and help us be the excess casualty and commercial umbrella carrier to partner with," says Lorraine Seib, president of XL Catlin's Global Excess Casualty business.
"It is important to establish a culture in which colleagues feel free to contribute ideas—one where it is actually fun to contribute ideas," says Kelly Lyles, another XL Catlin project leader. "We have built enterprise-wide innovation competitions by encouraging individual business units to develop various contests and challenges to get colleagues working together and thinking about new ways to tackle the risks our clients face. And it isn't just about new products alone. At XL Catlin, we don't know where the next great idea is going to come from, and that is exciting."