Travel Risks: What Employers Need to Know
Q&A with Erika Weisbrod, director of security solutions – Americas at International SOS & Control Risks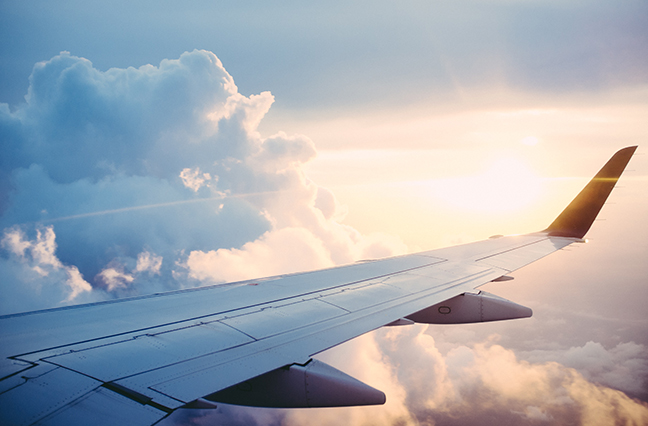 International SOS is a medical and travel security firm that provides organizational support and risk assessments for various aspects of employee travel including IT liabilities, employee tracking and medical response.
Q
What are the biggest risks facing business travelers today?
A
Travel risks vary from person to person depending on an individual's profile and/or destination. However, the most prevalent risks that business travelers can expect to encounter today include:
Petty or opportunistic crime
Natural disasters and extreme weather
Political and social unrest
Medical emergencies
Road traffic accidents
An incident as common as a pick-pocketing or a bag theft can leave a traveler without important documents, such as their passport, money, or phone. It also could also result in the theft of a company-owned device, such as a laptop, exposing the company's data privacy. Many travelers also find themselves with minor medical ailments, such as gastro-intestinal issues, which if not treated, or treated improperly, can become much more severe. While it is important to prepare employees for how to respond in the case of critical incident, the more common but benign incidents have the potential to become more acute if not handled properly, and they either don't request or receive appropriate assistance.
Q
Talk about the level of liability companies have for employees traveling internationally.
A
Employers have a legal obligation—or Duty of Care—to act prudently to avoid reasonably foreseeable medical and security risks, which include any risks employees may face during international travel. Because of this, employers must build a broad culture within their organization that addresses the health, safety, security and well-being of their employees and other related collaborators to the business. To do so, they are expected to develop and deploy appropriate travel risk management approaches to protect people from possible harm. Along with mitigation measures, they must also be aware of healthcare laws and insurance coverage of a particular location.
Despite the increasing number of international business travelers worldwide, organizations continue to struggle to keep pace with the changing needs of the modern workforce, as found in our 2019 Business Resilience Trends Watch study. In order to protect the modern workforce during international travel, it is important for businesses to develop or update their travel risk policies to address destination-specific risks, the different profiles of their mobile workforce – such as female, LGBTQ+ and executive travelers – and the way that business travel is conducted today. For example, many companies are now identifying the need to incorporate guidance on the use of shared economies, technology for tracking and communication with employees while abroad or support during leisure, or 'bleisure' travel, into their policies.
While organizations are responsible for identifying and raising awareness of foreseeable risks pertaining to their employees' travel, there is also an onus on the traveler – or Duty of Loyalty – to comply by their company's policies, to read and follow company-provided travel advisories and to complete any mandatory travel risk awareness training.
Q
What does providing true duty of care to employees look like?
A
While there are many companies globally who are committed to providing the highest standard of duty of care, there are others that struggle with engaging the full spectrum of managing employee travel risk. Failure to overcome organizational challenges and to adopt best practices is likely to lead to unnecessary risks, potential harm to employees traveling domestically and internationally, and increased liability to employers. We have identified 10 best practices for an organization to adopt a successful Duty of Care program:
Increase awareness
Plan with key stakeholders
Expand policies and procedures
Conduct due diligence
Communicate, educate and train
Assess risk prior to every employee trip
Track traveling employees at all times
Implement an employee emergency response system
Implement additional management controls
Ensure vendors are aligned
Q
Give us three top tips for the business traveler.
A
Prepare – Research medical and security risks of your destination before you go and take the appropriate steps to mitigate against them. As a business traveler, it's important to look into the safest accommodations and means of transportation, obtain the appropriate vaccinations, know what medications to take or leave at home, and understand cultural norms or sensitivities which will enable you to maintain a low profile.
Stay Informed – Ensure you are up to date on any developments that could disrupt your trip, both before you depart and during your journey. This could be related to local elections, holidays, strikes, demonstrations or severe weather events.
Have a Plan – Know what resources you have to assist you in the event of an emergency during your trip. Pre-program emergency contact information for your company, assistance provider, or local embassy into your phone, as well as write them down and carry a hard copy.
It is important to proactively raise awareness among employees on how employees should respond in such situations. This can be done through pre-trip briefings and trainings, as well as communicating the types of resources available if an incident should occur. For example, educating travelers on road travel safety or the appropriate emergency response contact numbers for a medical and security incident, especially in a place where the local ambulatory and/or security forces are unreliable.