Opportunity Surfaces
Updated flood maps could raise rates, but they give you a sales opportunity to grandfather your clients' rates—if you move rapidly.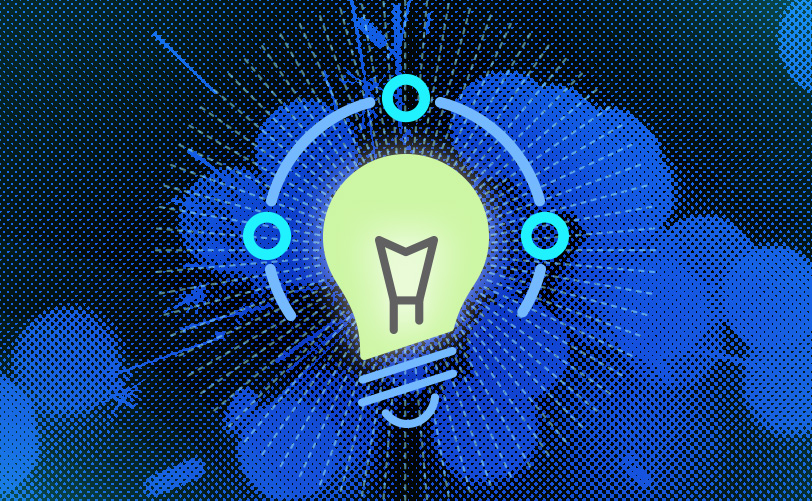 The downpour Saturday morning was not unexpected. The forecast called for heavy rains—about three inches—but by nightfall, Nashville officials knew they had the makings of a disaster.
The heavy rains, which were supposed to move on, stalled above the home of most of the nation's recording industry—and the capital of country music. The freak storm dumped more than 18 inches of rain over the first weekend of May, flooding expensive homes along the water's edge, a warehouse that contained sound equipment for touring musical acts, the Country Music Hall of Fame and the tourist mecca Opryland.
Water gushed through tributaries entering the swollen Cumberland River, which meanders around Nashville through a series of flood-control dams built by the Tennessee Valley Authority generations ago. But those dams couldn't hold back the water, forcing officials to open the flood gates.
"It became a real issue of how to release the water when those dams became overloaded," says James Costner, senior vice president of the National Property Practice of Willis North America. "There will be plenty of government investigations and finger-pointing as to who made the decisions about those dams."
But the real blame for the damage lies with Nashville's burst of development. In recent decades, new suburban subdivisions have been built along the banks of the Cumberland River, its tributaries and man-made flood-control lakes. Yet many homeowners had no idea they lived in a flood zone because many of the area's flood maps had not been updated. "What you have is lots and lots of new subdivisions that are in what were thought to be safe zones," Costner says.
In fact, says Leslie Newman, commissioner of Tennessee's Department of Commerce and Insurance, a "significant number" of the properties damaged or destroyed in the flood were in low- or moderate-risk areas. Those properties included homes built on hillsides, where the heavy rains created mudslides that crashed into basements and filled crawl spaces.
"Nobody on a side of a hill ever thought they needed flood insurance," Costner says.
"We certainly have uncovered a significant lack of understanding about the National Flood Insurance Program among the producers and at least one carrier that we've talked with," Newman says. "The tragedy is people were told they didn't need it or couldn't get it, which was not the case. We as a department are going to require our producers to take…continuing education on the National Flood Insurance Program."
Newman says the more than 16,000 property-casualty agents and brokers in Tennessee will be required to take a course on flood insurance before their next license renewal.
While Nashville's storm was certainly unique, what the region now faces in dealing with future floods is not. All over the country, flood risks are changing due to tropical storms and hurricanes, spring thaws, heavy rains, the failure of levees and dams, and flash floods—combined with new residential and commercial development in vulnerable areas. All of which means it's a good time to evaluate your clients' property flood risks.
Evaluating Risks
The Federal Emergency Management Agency (FEMA) provides flood hazard maps that can identify flood risk to properties and help communities make informed decisions about managing floodplains. These flood maps are changing, and flood insurance rates for affected properties may change as a result. Brokers can give their clients a timely heads-up on their floodplain insurance needs by studying a community's upcoming flood map changes. They might also do their clients a favor and be able to grandfather their old rates if the client has flood insurance in place before the map changes—even if the property isn't currently in a flood zone but soon will be.
FEMA's goal is to produce digital flood insurance rate maps for about 90% of the nation's population by 2010.
"Most people will want to know how they are affected by the changes to flood maps, whether or not they are required to buy flood insurance, and the cheapest rate for flood insurance if they must obtain it," says Bruce Bender, a flood insurance consultant, based in Scottsdale, Ariz., who has worked with FEMA on floodplain map issues.
Why Changes Now
"FEMA has a mandate to update the flood hazard maps," Bender explains. "In 2004, some 75% of floodplain maps were at least 10 years old and based on outdated technology from the 1980s. FEMA's goal is to produce digital flood insurance rate maps for about 90% of the nation's population by 2010."
The digital maps take advantage of more detailed, up-to-date flood hazard mapping data and can be accessed by the public. This new information enables agents, businesses and homeowners to make more informed decisions about protecting property.
Every year, FEMA examines flood hazards in communities where development is greatest and where the maps are most outdated. FEMA also receives notification from communities of changing flood hazard information along with supporting technical data. FEMA usually will not revise a map unless the changes involve modifications to special flood hazard areas (1% annual chance floodplains or flood elevations).
FEMA revises floodplain maps in two ways. The more ambitious approach is physically revising one or more map panels and republishing them. This process, a physical map revision, is used to change flood risk zones, floodplain and/or floodway delineations, flood elevations, and planimetric features. This revision process includes a community comment period and a six-month compliance period to update ordinances while the new maps are printed and distributed. Brokers should review their clients' files during the compliance period to see how they will be affected by the map changes and then should educate them about their options.
We certainly have uncovered a significant lack of understanding about the National Flood Insurance Program among the producers and at least one carrier that we've talked with.
FEMA can revise flood hazard information via a letter, without physically revising and reprinting the entire map panel. This method, known simply as "letter of map revision," takes less time and is less expensive than a physical map revision. Because their distribution is limited, letters of map revision are mainly used for small areas of change and areas where flood hazards are decreasing.
What happens when flood maps change?
When digital flood insurance rate maps reflect a change in flood risk, flood insurance requirements for property owners may also change. Properties may be mapped into higher risk zones, their base flood elevation may change, or properties may be mapped into lower risk zones. Whether or not the level of flood risk is affected by map revisions, brokers should explain the map changes to clients, show them how the changes affect flood insurance requirements (if they do), and discuss insurance options available to them.
When a building is mapped into a high-risk zone (such a zone is designated on the flood maps with the letter A or V) and the property is mortgaged through a federally regulated or insured lender, flood insurance is federally required. If a property is already in a high-risk area, the base flood elevation may change. Either change could result in higher premiums.
Keeping the Premium Down
The National Flood Insurance Program (NFIP) offers a lower-cost flood insurance option, grandfathering, for property owners who (1) had a flood insurance policy in effect when the new digital flood insurance rate maps become effective and (2) built in compliance with the flood insurance rate map in effect at the time of construction. Grandfathered insurance rates may be less expensive than the rates required by the new digital flood insurance maps, so it's important to compare both rates. Occasionally, however, the new maps result in better premiums. Knowledge of both maps will enable you to advise clients appropriately.
A property can also be mapped into a low- or moderate-risk zone (shown on the new flood insurance rate maps as an X or shaded X zone).
Although federal regulations may not require the purchase of insurance, property owners should be reminded that their risk has been reduced but not eliminated. It's worth pointing out that 20% to 25% of all flood claims occur in low- and moderate-risk areas. These clients can maintain their coverage by converting to the lower-cost preferred risk policy.
Timing Is Everything
Knowing when and where map changes are occurring enables you to inform your clients of available options. Flood insurance consultant Bender recommends the following approach: Stay in contact with community officials throughout the mapping process so clients know in advance about potential upcoming insurance options.
FEMA provides updated monthly listings of all communities that have received a letter of final determination, which states that a community's new flood map will become effective in six months and that changes in insurance requirements may occur.
So while you can't prevent a flood from silently creeping under your clients' door and eventually completely covering up their property, you can at least assure that the property is covered against catastrophic loss.