On the Road
Q&A with Johnny McCord, CEO and Founder, Loadsure; Jon Hamilton, ArgoGlobal, Class Underwriter, London Market Cargo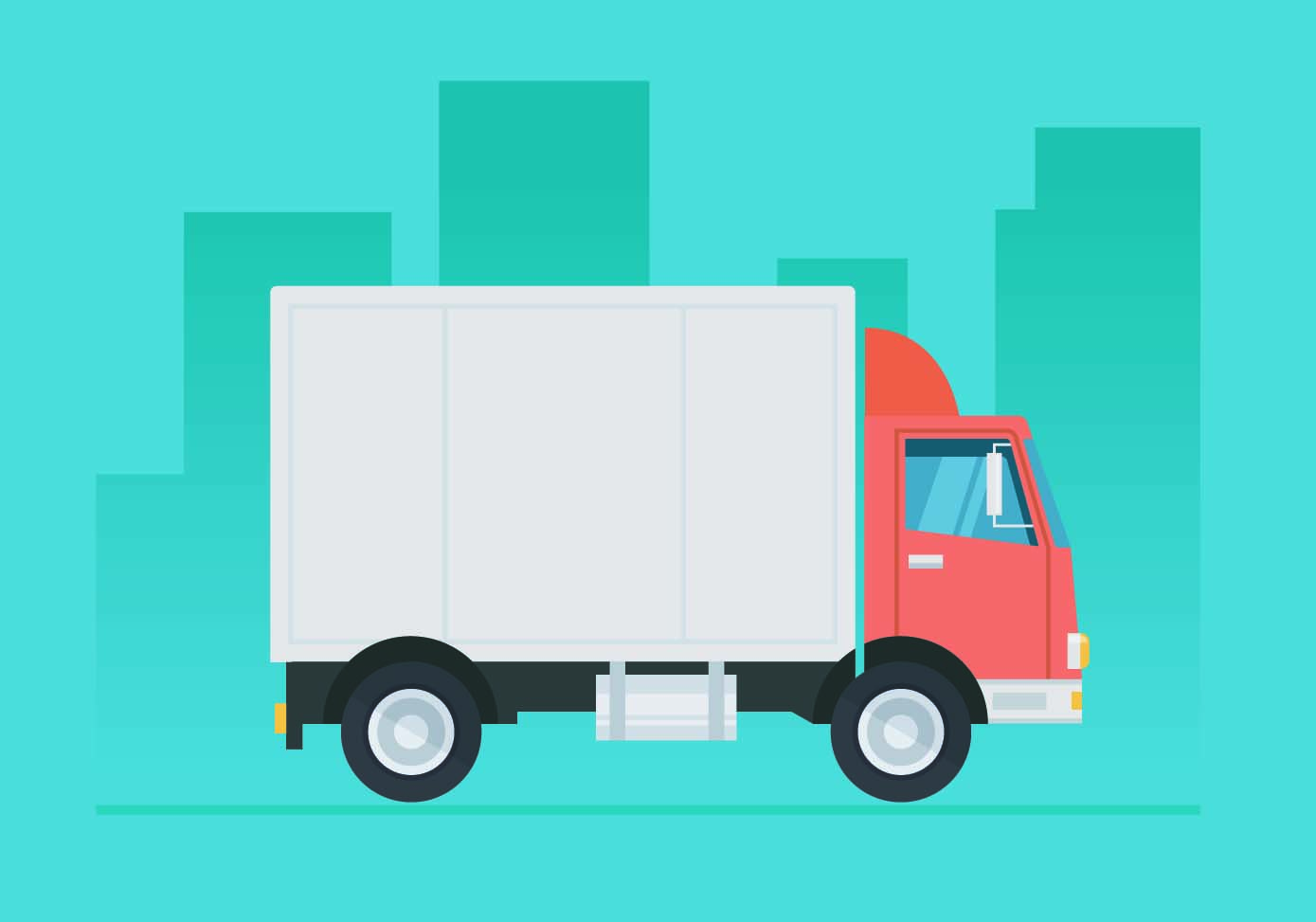 Q
What impact has the pandemic had on the trucking industry?
A
McCord:
The supply chain has been tested and challenged, especially in the North American market. There's a rapid change of demand. You look at supermarkets running out of things—loo roll, flour—just the sheer change of demands definitely threw a lot of stress on the supply chain. In North America, 70% of goods are moved by truck. That whole industry is such an essential lifeline. They are described as the fourth emergency service, especially at the moment.
The [motor] carriers are under extraordinary pressure now to deliver essential products. There is this huge strain on the industry, which adds the risk of exhaustion for drivers and the likelihood of more accidents. Because of trying to meet the supply and demand, there were also private fleets that were starting to operate, and that was adding additional risk.
Q
Has that highlighted gaps in the insurance market?
A
McCord:
Over 80% of goods transported around the world are underinsured. That's because the world is digitized, while the insurance market hasn't necessarily caught up. There has never been the ability to purchase insurance in an automated way. It's very important, especially with COVID, to be able to manage your risk in real time and manage that as and when you want it.
A lot of industries today will utilize the spot freight market to be more strategic with their costs. Because the prices on the spot market vary so much, you can actually be quite cost effective. With the spot freight market, you're not necessarily able to do full due diligence on the [motor] carrier's liability all the time, and you do need to make sure you are fully covered. COVID-19 has changed people's patterns of purchasing, whether it be food, supplies, but also insurance as well. People are starting to look at ways to be more cost effective.
Q
How does the on-demand, pay-as-you-go model address that?
A
McCord:
If you are a large regular shipper, the annual covers are useful. The vast majority of the spot market will not necessarily require constant coverage. They're all on-demand. A lot of that market has always been dependent upon the carrier's liability, but a shipper won't necessarily understand what a carrier's liability policy has in it. The exclusions are very heavy, and there are some very strong defense cases for the carriers. They are only covering the goods whilst in their care, custody and control, and it's a very challenging process to prove somebody is negligent, and that's what you have to do in the event of the claim. That tends to be a limited liability policy, so you're very unlikely to receive full-value payout for claims.
Pay-as-you-go insurance enables people (freight brokers, forwarders, shippers and carriers), whilst they're operating on a daily basis on electronic [freight] platforms, to purchase insurance when they want it. What we do is we underwrite the risk at hand in a dynamic real-time process. We have limited underwriting expenses because of the digital process and the algorithm that we use. We are able to provide a cost-effective, pay-as-you-go insurance within customer journeys on these electronic freight platforms that most shippers and cargo brokers operate through and provide the coverage instantly at an economical price.
There is a lot of expense in the market. …What we were able to do with the support of Argo was deliver a one-click solution and provide our product direct to the end customer in their customer journey.
Q
How does sensor technology change the underwriting process?
A
McCord:
What we try to bring to the table is complete visibility and granularity for the risk at hand. That's exactly what you need to have when you are buying and selling pay-as-you-go insurance. You need to understand the risk at hand at a level that traditional underwriting processes wouldn't necessarily have.
There are vast amounts of data available through sensory technology both on the vehicles and within the trailers themselves. That technology, whether that be temperature variations or shock variations, adds into our algorithms and gives us far more granularity to the exposure. We're able to pull that data and identify events that could have caused a loss in real time and to advise risk management whether a loss has actually occurred. In the event of a claim, you're able to understand exactly where that loss occurred. That all has positive effects on the way that we can process the claim.
Hamilton: That's one of the interesting parts. It's useful for claims, but it's also about how that information is fed back to clients, shippers and carriers. If you're shipping a perishable product, then if there is a temperature deviation, those sensors will tell you exactly when that happened, what the temperature range was, and how long that was for. Those are warning signs that carriers can look for. Is it that you turn off the power for a period of time when you park up if it's a long transit? Is it a different route? There is all sorts of information that doesn't necessarily seem obvious from having that technology but that can then be used to add value back to the carrier and the shipper.
Q
How does telematics enable first notice of loss?
A
McCord: A lot of vehicles today have 360-degree cameras. That is all live data streaming into the transportation management systems, and at point of collision they are able to identify where that impact occurred or to capture it in real time visually so the legal costs are dramatically reduced but also instantly prepopulating the first notice of loss form, which either goes to direct the insured's management team or goes direct to the insurer themselves.
Q
How does all this get put together to make everything from underwriting to claims easier?
A
McCord: It's all about starting from the basics and building out. You can't immediately think technology is going to instantly solve the problem. Technology can solve the problem, but you have to teach it to solve the problem. You need subject matter experts to walk through every single process, and you can't forget one of those processes. You also have to make sure the data that you're using actually is going to prove beneficial and not be misleading. It's all about bringing the traditional manual process of insurance into the ecosystem that we're building where we can digitize decisions so they can be made in real time. The maturity of our platform is very important. That is our underwriter at the end of the day. Our approach has been working with Argo in a very systematic way.
Q
Tell us about the Argo/Loadsure partnership. What were the opportunities you saw?
A
Hamilton:
Argo has a Lloyd's syndicate, which is the part of the business that I work in. The cargo insurance market is very established and has had a certain way of doing things for a very long period of time. We didn't necessarily think that continuing to do business that way was how we would be able to add value. We started to focus quite heavily on the improvements to the process and the efficiencies that could be added from using technology and digitizing certain processes.
We were working on initiatives over a long period of time, and Johnny came up with this idea of looking for an insurance partner that was a bit more proactive in using digital in a way that could really bring some value and some benefits. It felt like that was a real opportunity to move the needle in the trucking industry. We sponsored Loadsure to be an agent of ours, which is essentially a Lloyd's coverholder, which is quite a status for a new business. We've invested time in trying to help Loadsure with the insurance side of things and providing them the capacity to be able to market the technology and the product that they worked so hard to build.
Our point of view at Argo is very much constantly looking at new markets and new products where clients aren't served as well by insurance as they could be. One of the real attractions of Loadsure is being able to provide that value to clients. You can see how technology like this can be used in other areas as well. This is the start of the Argo-Loadsure journey.