Exposed
#MeToo means more coverage needs for your clients.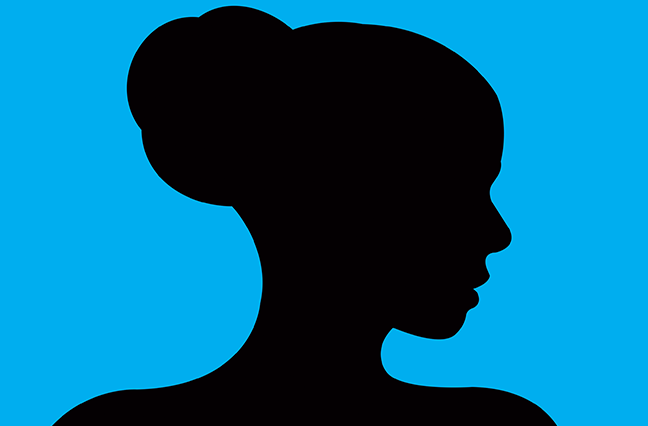 It started with Harvey Weinstein.
When The New York Times and The New Yorker magazine broke their explosive stories that dozens of women reported incidents of sexual harassment, abuse and even rape by the Hollywood film producer, the revelations lit a fuse that had clearly been waiting for this breath of oxygen to spark.
The resulting #MeToo movement, a social media campaign that instantly went viral, highlighted just how prevalent sexual harassment is in the workplace. It vividly revealed a culture of harassment and intimidation that extends beyond casting calls and into boardrooms and office cubicles and, finally, the wallets of employment practices liability insurance carriers.
The business community is suddenly focused on its exposure for managers' and employees' atrocious behavior. Many expect increased awareness of sexual harassment—and its accompanying greater exposure—will most certainly drive sales of EPLI policies.
A Short History
The television phenomenon "Mad Men" made much of mid-century corporate culture, waxing nostalgic about alcohol-fueled lunch meetings, race relations and, yes, even sexual harassment. But the term itself wouldn't emerge until 1973, when then-ombudsman Mary Rowe published "Saturn's Rings," a report about gender issues at the Massachusetts Institute of Technology.
The term would linger in relative obscurity within the halls of academia for years, until Supreme Court nominee Clarence Thomas's confirmation hearing in 1991, when attorney Anita Hill testified before the Senate, alleging incidents of harassment by Thomas during their time together at the Equal Employment Opportunity Commission.
The televised hearing would captivate the nation and make "sexual harassment" a household phrase. While the Senate would go on to confirm Thomas to the high court 52-48, Hill's testimony would energize a generation of women. Within a year, complaints of sexual harassment filed with the Equal Employment Opportunity Commission jumped nearly 60%.
Despite the increased awareness of sexual harassment, the number of complaints has remained relatively static over the past decade and has even trended downward lately. The amount of payout, however, has increased substantially, suggesting that sexual harassment cases have become more expensive. In 2010, for example, the EEOC received 7,944 complaints at a cost of roughly $41 million in compensation. In 2017, the EEOC received nearly 6,700 complaints, resulting in more than $46 million paid out in claims.
Obviously, these are only the incidents that get reported. A recent EEOC study estimated that 75% of workplace harassment cases never get reported because of fear of retaliation, whether subtle or overt.
EPLI risk will likely go up as more women speak out. A 2017 ABC News-Washington Post poll found that 54% of American women have experienced "unwanted and inappropriate sexual advances" at some point in their lives. That works out to roughly 33 million American women who say they've been sexually harassed at work.
But it's not just women. A 2015 survey by the National Center for Transgender Equality found that 47% of transgender people have reported a sexual assault.
State legislatures, like all workplaces, should be free from harassing and offensive behavior. There is an opportunity now for state legislatures to make that happen.
Johnny Taylor, president, SHRM
Awareness, naturally, is higher than it has been in nearly a decade. That same poll showed 75% of Americans admit sexual harassment at work is a problem, while nearly two thirds called it a "serious" problem.
Additionally, a 2010 Society for Human Resource Management study found roughly a third of U.S. companies had dealt with sexual harassment claims within the past two years.
U.S. companies spent roughly $2.2 billion on liability coverage in 2016, including EPLI policies, according to insurance analytics firm MarketStance. It's certainly a niche of the property-casualty industry that's seen a lot of growth. Back in 1991, when Anita Hill testified, there were five carriers offering EPLI coverage. Today, there are more than 50.
Not Fringe Coverage
John Milano, a senior vice president at RCM&D in Baltimore, hasn't necessarily seen a jump in EPLI sales, but he readily admits an increased awareness of workplace harassment, whether it's quid pro quo or an overall hostile work environment.
"This awareness has generated additional questions by clients and prospects on EPLI coverage, limits adequacy and the built-in resources that may be available through the insurance carrier providing the coverage," Milano says.
These policies have long been underrated, he adds, and he insists they're one of the most cost-effective ways to assist clients and their HR people in keeping up to date with employment policies, procedures and laws prohibiting harassment.
While brokers have seen more interest in EPLI policies lately, they recommend treating it as a mainstream product and part of more comprehensive coverage. EPLI policies typically go above and beyond the coverage included in comprehensive general liability insurance to cover judgments, settlements and the defense of most harassment and discrimination litigation. Covered parties typically include company officers, boards of directors and employees past and present (independent contractors and seasonal employees are usually excluded).
"EPLI, in a nutshell, covers things like wrongful termination, discrimination, sexual harassment and retaliation," says Susan Combs, CEO of Combs and Co., a New York-based brokerage. "It can also cover things like failure to promote, deprivation of a career opportunity, and negligent evaluation, but these can be really difficult to prove. We see the costs start around $3,000 a year, and they go up from there. The main things that affect the rates are the number of employees and the gross sales of the company."
Combs also points out that larger corporations are much more likely to face a harassment suit than a mom-and-pop shop that has a much more modest annual revenue. But there are other factors that can come into play when quoting an EPLI policy, Combs says, including the type of business. Industries such as retail and hospitality are more prone to harassment claims.
Companies can mitigate their exposure—and premiums—by having policies and procedures in place not only to prevent harassment from ever taking place but also to deal with it quickly and fairly when it occurs.
While harassment can be defined as unwelcome sexual advances, requests for sexual favors and other verbal or physical harassment of a sexual nature, the Equal Employment Opportunity Commission says it can also be something as simple as offensive remarks about someone's gender. This can include sweeping generalizations such as "All women are weak" or "All men are lazy."
It's also illegal for an employer to retaliate against someone for "opposing employment practices that discriminate based on sex or for filing a discrimination charge, testifying, or participating in any way in an investigation, proceeding, or litigation under Title VII." In fact, retaliation suits are the largest segment of employee litigation, according to Bermuda-based Hiscox. Nearly 46% of lawsuits brought annually against employers include claims of retaliation.
First and foremost, it's important that employers have a clear policy in place regarding acceptable behaviors.
Elizabeth Schallop Call, of counsel, Steptoe and Johnson
While most companies on average have only about a 10% chance of facing an employee lawsuit, those odds can vary wildly depending on the state. Nevada employers, for example, have a 55% chance of being sued by a current or former employee because of the state's more liberal employment laws.
Lawsuits filed by an employee can be expensive and time-consuming. The average case takes 318 days. And while only a quarter of cases result in defense and settlement costs, when they do, the average bill is $160,000. Jury awards often go much higher.
Is Your Client Covered?
Here's what a typical EPLI policy covers.
Sexual harassment
Discrimination
Wrongful termination
Breach of employment contract
Negligent evaluation
Failure to employ or promote
Wrongful discipline
Deprivation of career opportunity
Wrongful infliction of emotional distress
Mismanagement of employee benefit plans
Source: Insurance Information Institute
Moving Forward
Statehouses across the country are beefing up outdated and often ignored sexual harassment policies. After a 50-state review, the Associated Press found nearly every state legislature now has a written sexual harassment policy in place.
The renewed effort comes in the wake of harassment accusations that forced more than a dozen state lawmakers in 10 states from office over the past year. And at least 16 others face accusations but remain on the job, says the AP.
The renewed focus on training is a welcome sight to the experts at the Society for Human Resource Management. "State legislatures, like all workplaces, should be free from harassing and offensive behavior," SHRM president and CEO Johnny Taylor said in a statement. "There is an opportunity now for state legislatures to make that happen. Policies and procedures are important and must be put in place. But they alone are not enough. SHRM calls on state legislatures to build healthy workplace cultures that will support a harassment-free environment."
Milano also advises employers to do more than just make sure sexual harassment is addressed outside of the employee handbook. "We also recommend seeking out employment counsel to review policies and procedures on an annual basis," Milano says. "We have also seen employers use mandatory online anti-harassment training to reinforce their policies."
Elizabeth Schallop Call, of counsel at Steptoe and Johnson in Phoenix, says claims of harassment and discrimination are highly sensitive, especially from a public relations standpoint. While the bulk of her experience is in conducting internal investigations once a concern is raised, she stresses that it's critical for employers to be proactive about harassment.
"A lot of the harassment I run into is a lot more subtle, such as unwelcome romantic gestures that aren't reciprocated," Call explains. "You might have overly touchy contact by a male colleague or someone who comments on someone's appearance, for example."
To help build a better workplace environment, Call instructs employers to take a three-step approach. "First and foremost, it's important that employers have a clear policy in place regarding acceptable behaviors," Call says. She suggests companies institute a policy prohibiting bullying across the board, which covers issues of harassment, discrimination and retaliation.
Second, she says employers must go beyond the employee handbook and continually refresh employees on the workplace policy. She even suggests using the stories that continue to make the news as a possible entry point to send out an email reminding employees about the company's policies. She also advises employers to tailor any anti-harassment training to the particular work environment.
Finally, Call emphasizes how important it is that employers take complaints seriously when they do arise. She says employers should conduct very thorough, objective investigations that result in direct consequences. This helps protect the employer as well as reinforcing what is acceptable behavior and what is not. Consistency is key, she points out, so the workforce knows there are no protected employees.
Which Businesses Have the Most Complaints?
Four industries account for more than half of all EEOC sexual harassment complaints.
1. Accommodation and food services 14.23%
2. Retail trade 13.44%
3. Manufacturing 11.72%
4. Healthcare and social assistance 11.48%
Source: Center for American Progress
Publisher Condé Nast has perhaps shown employers one way forward. The New York-based publishing giant announced it would stop working with a pair of photographers who'd been accused of sexual misconduct.
The announcement follows months of work on a new code of conduct that began after the Weinstein story broke.
The new guidelines, spearheaded by editorial director Anna Wintour, forbid the use of underage models and alcohol at photo shoots and advise against models being left alone with photographers, makeup artists or any other on-set staff.
Experts also suggest employers take preventive measures not only because it's the right thing to do but also because it will result in cheaper EPLI policy premiums. To reduce exposure, they suggest:
Establishing uniform hiring procedures that include detailed job descriptions
Publishing the company's policies everywhere—online, in the lunchroom and in the employee handbook
Ensuring there is a clear and open channel for employees to file complaints
Fostering a corporate culture that leaves no room for discrimination or harassment
Documenting everything with a comprehensive recordkeeping system.
The process of maintaining a harassment-free workplace is never-ending, experts say, and training is the foundation of a solid program.
Storey is a freelance writer. denis.storey@gmail.com