Crude Awakening
Winners and Losers: The Truth About the Victims of the Gulf Oil Spill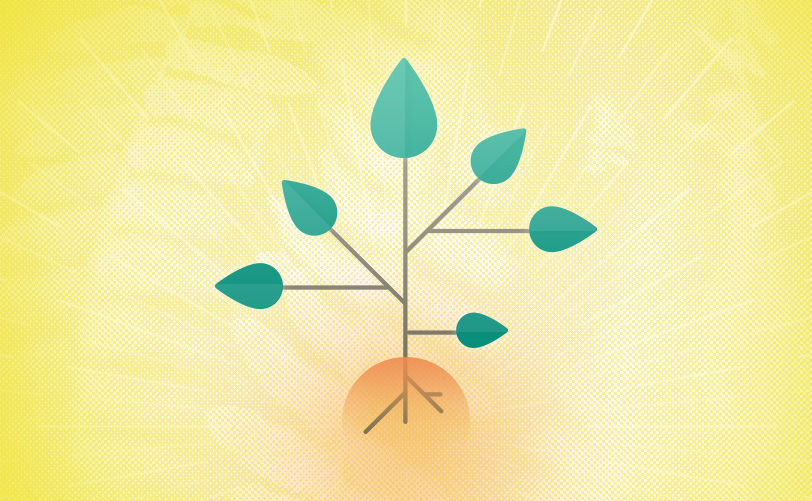 John Brunick stares at the 130 empty seats in his Gulf Shores, Ala., sports bar. The last two customers left just before the dinner hour.
The wait staff—wearing the Crimson Tide colors of the University of Alabama—is just waiting.
There are times when Brunick feels as if the Tide has rolled over him, but he knows it's another kind of tide—the oil slick that began April 20 with the blowout of the BP offshore well. The blowout occurred just 21 days before Brunick opened his dream-of-a-lifetime restaurant near the once tourist-rich Gulf of Mexico. Oil continues to wash onto the beach—not as much as before but still enough to mark each high tide with a brown sheen. Flecks of oil bake into the sand like chocolate chips on a cookie.
Make no mistake: Brunick's pain is real. He's one of thousands of business people along the coast of Alabama who can't "feed the alligator"—pay their growing debt from unsold inventory, overhead, empty condos and employees sitting on their hands. He was counting on BP to fulfill the promise made in its $50 million ad campaign to "make us whole." It didn't. Now he's hoping Kenneth Feinberg, who oversees the $20 billion fund set up to pay for the losses from the oil spill, will throw him a lifeline. But that may not come in time.
"Another month," he predicts, "and I'll be out of business."
The Wrong Redneck
BP admits it has made a lot of mistakes, and trying to be an insurance company might have been one of them. Following the blowout, the giant energy company—which, like most colossal corporations, self insures—set up its own procedures to pay claims, borrowing the "Making This Right" slogan from a foundation that rebuilds homes devastated by Hurricane Katrina. By the end of August, the company claimed to have cut 127,000 checks and paid out $399 million. It wasn't enough.
At the insistence of President Obama and Congress, the embattled company created the $20 billion claims fund. It is the largest single pot of insurance money in history, and it sets up a huge tug of war between claimants: bartenders and boat builders, shrimpers and strippers, legitimate businesses and the lawyers who flock to any disaster.
At the top of this payout pyramid is Kenneth Feinberg, chosen by the President—with BP's approval—to administer the fund. Feinberg has handled rough assignments before. The 65-year-old balding and bespectacled former chief staffer to the late Senator Edward Kennedy has presided over payouts to victims of most of the pain this country has endured in recent decades: Agent Orange, the Virginia Tech shootings, the crash of AIG (after which he became paymaster for the TARP fund), and the 9/11 terrorist attacks, whose victims' families received $21 billion.
But right now he might feel as if he's run into a buzz saw. Attorneys general, such as Alabama's Troy King, call him a "corporate shill" for BP. Gulf Coast residents who've met him say he's overpromised.
BP admits it has made a lot of mistakes, and trying to be an insurance company may have been one of them.
"Feinberg told me personally I'd have my money in 48 hours, and that was more than a week ago," complains Jeff Hardy, who runs a chain of shoe stores on the Gulf. "I'm ready to throw them all under a bus. They picked the wrong redneck to mess with."
To his credit, Feinberg, who could not be reached for comment, has admitted that his early performance on the job was "unacceptable." But Hardy is not alone in his anger. Police stand guard at Gulf Coast claims centers, protecting the adjusters working inside.
That Long Tail
Feinberg has more than three years to "make this right." But he may be asking himself: "Can this mess ever be cleaned up?"
The BP blowout will go down in the annals of insurance as the biggest disaster of its kind—and one of the biggest insurance events in history. In terms of oil spills, nothing accidental comes close. The Exxon Valdez grounding in 1989 leaked only a quarter of a million barrels; by contrast Deepwater Horizon spewed, by some estimates, nearly five million barrels of crude. And, unlike the Exxon Valdez, it has gone everywhere—spread across five states, across miles of the Gulf of Mexico's floor and even into the Atlantic Ocean.
That long tail of the oil spill, seen even from satellites, makes the damages—and potential future claims—different from anything before. No one knows how the spill has wounded Gulf marshes, fisheries, beaches and wildlife. Clams may taste of light sweet crude for years.
Some say the Gulf is recovering. A study touted by the Obama administration claims that 75% of the oil that gushed from the ruptured well is gone—recovered, evaporated, burned or dispersed. Researchers from California's Lawrence Berkeley National Laboratory also think positive thoughts, saying the Gulf may be "recovering more quickly than anticipated" because microscopic "oil-eating" bacteria are getting rid of the goop.
But other researchers haven't confirmed these findings and have found a layer of oil on the Gulf floor a mile down. Chemicals used in the cleanup are suspected cancer causers. To date there have been nearly 400 complaints of exposure to pollutants from the oil spill, according to the Louisiana Department of Health and Hospitals. About 300 of them come from cleanup workers. Meanwhile the moratorium on oil drilling in the Gulf goes on, and 20% of its fishing waters remain closed, destroying livelihoods that may never be rebuilt and setting the stage for future claims.
In terms of insurance payouts (payments already made by BP in addition to reinsurance costs), the expected cost has surpassed the payouts to World Trade Center victims and survivors. BP's exposure is—as Vice President Joseph Biden points out—unlimited. The only event larger was Hurricane Katrina, at $41 billion.
So Feinberg faces a huge challenge. True, he has $20 billion. But in Baldwin County, Ala., which sits on the Gulf, tourism brings in $2.3 billion a year, and tourism was cut in half along the entire coast. Economic losses also extend far outward from the beaches. If Jeff Hardy's shoe store in Orange Beach fails, so will his new store in Dallas.
ESIS and Empty Envelopes
One way for Feinberg to figure things out is to see how BP performed during the four months it was in charge of claims: what it did wrong and, conversely, what it did right.
Some praise BP's effort. "This has gone more smoothly than either Hurricane Katrina or Rita," says Louisiana Commissioner of Insurance James Donelon. "That's because there's only one company involved, it has admitted responsibility, and it has a worldwide reputation at stake."
I'm ready to throw them all under a bus. They picked the wrong redneck to mess with.
BP has a reputation, all right. Its green and yellow logo was in the headlines for 87 days as an angry nation watched oil gush out of its underwater pipe. And an ongoing criminal investigation by the Department of Justice could destroy its ability to operate in the U.S.
As far as admitting responsibility, BP's September 8 report on the blowout—vetted by its lawyers—casts the blame widely to include its partners in the failed well, which it accuses of "a bad cement job." (BP did not respond to phone calls and emails for this story.)
But Donelon is right: Following the disaster, BP cut through what could have been a tangled legal skein and opened the door to immediate payments. Darryl Willis, BP's head of claims for the Gulf, said in public statements that he would try to get the money out quickly, and with as few strings as possible. Only a week after the oil spill, BP hired ESIS, a subsidiary of Swiss-based insurance giant ACE Group, to handle the process.
ESIS has a track record not only with BP but with 600 other customers and has handled more than 170 catastrophic events, many for the petrochemical industry, according to ESIS president David Patterson.
ESIS, in turn, hired the Worley Companies, a Hammond, La., claims adjuster. At the height of Worley's effort in mid-August, a total of 36 field offices were open, with seven managed by BP and the rest by ESIS, according to BP. The number of claims adjusters soared—from seven reported in place on May 1 to 1,241 on Aug. 13.
Some challenged whether ESIS, a technology-driven company that handles more than 320,000 new claims annually, had any commitment to the Gulf.
"The goal of its services is reducing…clients' loss dollar payouts," the Louisiana Justice Institute says. ESIS responds that the offending language was taken from a description of another service not provided to BP.
Louisiana's insurance commissioner says that he's received no complaints about BP. By contrast, Alabama residents say they were treated as a backwater.
But clearly this was a system jury-rigged to meet an emergency. BP was facing problems and fighting fires everywhere. Contractors and cleanup workers complained they hadn't been paid. Public officials said they weren't notified about meetings with BP until they read about it in the newspaper. Neighbors of a Texas City, Texas, plant said they were left in the dark for nearly two months after a toxic spill at their plant.
The claims procedure had its own set of problems. Checks went missing from envelopes. Different claims offices had different criteria. While one business in a shopping mall could get paid, the one next door was told to come back later. "The only thing consistent was inconsistency," says Keith Kelly, president of the Alabama Association of Realtors.
Delay, Deflect and Confuse
Some were happy with the outcome. With all the media attention, BP tended to pay off where the cameras were focused, largely on the Louisiana coast, where claimants shared nearly $150 million. The state's insurance commissioner says that he's received no complaints about BP. By contrast, residents in Alabama say they were treated as a backwater. They got only 60% of what Louisiana received, BP records show.
The other divide was by class. BP seems to have focused on fishermen, oystermen and shrimpers whose needs could be satisfied with a minimal amount of money. The claims numbers tell the story. While nearly $399 million has been given out, the average payout, across five Gulf states and areas listed collectively as "Other" by BP, is about $3,000, according to company statistics.
While that may seem significant to an unemployed Louisiana dockworker, it is a drop in the bucket for Linda Abston, whose 18-year-old hair salon across from the Gulf in Alabama is about to fail. "I let go of all five employees," she says, "and took a second mortgage on my house. I've lost at least 70% of my business."
And while the 127,000 checks cut by ESIS look like a large portion of the 158,000 claims received, much of that money came in early on, leaving business people like Abston holding the bag as the crisis continued through the summer months.
Mayor Tony Kennon of Orange Beach believes BP intentionally delayed major claimants in order to run them out of business, knowing that many won't make it through the "shoulder months" until the next tourist season. "Delay, deflect and confuse: That was their strategy," Kennon says.
Others think it was just incompetence. Larger businesses have more complex claims and more difficulty proving their losses. "I don't think BP and ESIS did this deliberately," says Norman Schuchman, manager of the Gulf Coast Support Center in Baldwin County. "They were just not set up to handle all these different claims."
BP and ESIS may have kept payments low in order to stay within budget. The liability for payment of individual and commercial claims had been assigned to Jupiter Insurance Ltd., BP's captive insurance company, which has established loss reserves capped at $700 million, according to BP securities filings. Credit rater A. M. Best downgraded Jupiter on June 21; although, it remains above investment grade.
BP may have also wanted to curb fraud. From the start, it was clear that the unscrupulous would game the system, as they have every disaster, and it was easier in the Gulf because it is largely a "cash economy," where fishermen are paid for their catch on a daily basis. One story is that a fraudster—playing the decentralized system like a pipe organ—hit 10 different claims offices and was paid each time. But, at most, he probably got $30,000.
BP is now reportedly investigating many of those initial stage claims as possibly phony. If they are, good luck. The National Center for Disaster Fraud hotline, established by the U.S. Department of Justice, has more than 20 federal agencies participating. But it's not clear how many cases have ever been prosecuted or how many convictions have been won. Calls and emails to the DOJ were not returned.
In the end, BP's $399 million was simply a stopgap measure, as much about public relations as economics. On August 23, it handed off to Feinberg the hard work of calculating business losses, which, individually, could reach into the millions of dollars.
It would be hard to call it a success, but it was a start. It could be considered, depending on your point of view, the appetizer before the entrée or, as many in Alabama see it, the preliminary before the main bout. Billboards advertising lawyers are springing up all over the roads leading to their beaches: "CLAIM DENIED? CALL 888 OILSPILL"
The Feinberg Two-Step
Taking on Feinberg, though, could cost more than it's worth. He's set up a two-step process. During the first step, which will last for 90 days, people get immediate relief, and the checks for that have already started to go out, although not fast enough or big enough to help failing businesses.
The second phase of payouts comes with a catch familiar to anyone in the insurance business: Sign a waiver agreeing that the payment represents a final settlement. In other words, take the money now or risk the gamble that there will be no payoff later.
What will the waivers say? Will they stop claimants from suing not only BP but others involved in the spill, like subcontractors? As with so much else, that's still undecided. One thing is for sure. Feinberg has hired Philadelphia law firm Cozen O'Connor to make them airtight. Nine lawyers from Cozen O'Connor are working on the assignment from several practice areas, including the energy, litigation, maritime, and insurance groups, according to the firm's website.
Lawyers, of course, complain that Feinberg will "lowball" his offers, knowing that poor people—and many businesses—can't afford to wait.
But retaining a lawyer means paying up to 40% even if you do get a bigger settlement. Feinberg, a lawyer himself, is certainly familiar with their tactics. Recently, lawyers who represented "ground zero" workers at the World Trade Center were ordered to defend themselves against charges that they padded their bills with fees for publicists and lobbyists.
The other complaint about Feinberg is that he appears to have bought into BP's theory that proximity to the spill should be the most likely barometer for payment.
That helps some businesses but hurts others. Houston boat dealer Larry Smith says that numerous customers have put their boats up for sale because Gulf pollution has cut into the fishing business. "I filed a claim in early July after a customer told me in an email he wasn't buying because of the spill," says Smith. "They kept asking for this document, that document and tax returns until they know more about me than I know about myself. And they're still diddling around with it."
Others are more speculative. The Mimosa Dancing Girls Strip Joint, on the edge of New Orleans, has filed because fishermen aren't coming in and stuffing bills into their G-strings. The American Psychiatric Association wants BP to pay for the "anxiety, depression…and substance abuse disorders" brought on by the oil spill. According to Feinberg's website, these claims are not eligible.
New Orleans lawyers like Charles Lavis say the Oil Pollution Act of 1990 should be the guiding law. It sets no distance limit on exposure to damages. But that law, which allows damages only up to $75 million under normal circumstances, has long since been bypassed. Feinberg says he'll be guided, ultimately, by his own moral code.
Feinberg resents the implication that he's in BP's pocket, even though the oil giant pays his salary. "I work for the people in the Gulf region and am trying to maximize (their) compensation," he's said in interviews. While not criticizing ESIS and Worley employees, some of whom remained on board after the August handoff, Feinberg has said, "We've got to get the claims out quicker…(and) with more transparency."
The new boss can't be accused of lack of effort. Even critics admit he's been meeting with residents and angry businessmen all along the Gulf Coast and often getting an earful. And he's willing to compromise. After listening to real estate agents from five states who suffered when the beach condo market crashed, Feinberg set up a special $60 million fund to reimburse them, along with adjusters trained especially for the real estate market.
Shoveling Sand Against the Tide
In the end, there are hopeful signs. Gulf seafood is proudly served in New Orleans restaurants. Anger at the oil industry is dissipating as Louisiana celebrates the annual "Shrimp and Petroleum Festival" and hopes that oil drilling will resume in the Gulf.
BP is committing $5 billion alone in 2010. It's a lot of money, but there are a lot of people with their hands out, many of them deserving. With tax revenues down, state school budgets will be cut, and students will lack for books, desks and teachers, according to officials there. And if the beaches aren't pristine, the tourists won't return to places like Orange Beach.
"Just clean up the beach, that's all I'm asking," says Mayor Kennon.
But that's easier said than done. On Orange Beach, tar balls the size of BB pellets dot the white expanse above the waterline. Work crews in rubber boots, yellow vests and wide-brimmed pith helmets move through the midday heat with small shrimpers' nets, scooping them up one at a time.
"They were supposed to send us a machine to do this," moans one beach cleaner. "But it never arrived."