Watch Now, Travel Later
Exploring new cuisines is one of the great joys of travel…arguably one of the things many of us are missing most.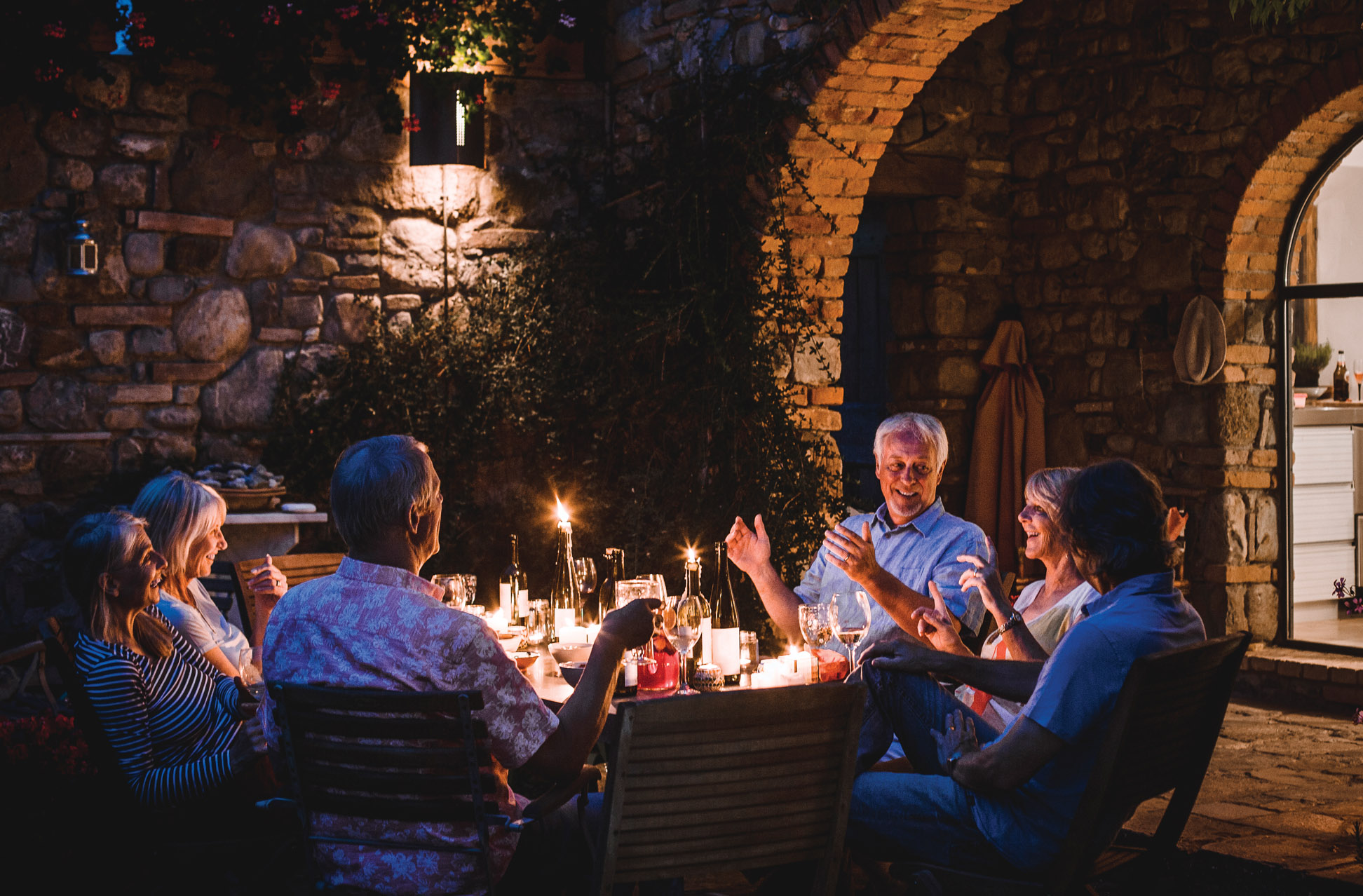 Whet your appetite for future dining adventures by watching one of these movies where food is a star.
Watch Jiro Dreams of Sushi >> This charming documentary tells the story of 85-year-old Jiro Ono, the proprietor of Sukiyabashi Jiro, a sushi-only restaurant located in a Tokyo subway station. His humble restaurant, just 10 counter seats, was the first of its kind to be awarded three Michelin stars. Poised to inherit his legacy, Jiro's eldest son, Yoshikazu, spends the movie striving to attain his father's mastery and approval, an age-old story.
Make the pilgrimage to Sukiyabashi Jiro >> Flawless execution makes this dining experience a must for traveling foodies. The omakase tasting menu features about 20 pieces of sushi and costs approximately $377 for lunch or dinner. The only way to secure a seat is through a concierge at a luxury hotel who has connections, so, before booking, make sure your hotel of choice does.
Watch Julie & Julia >> This delightful movie tells the tale of two women—chef Julia Child's rise to culinary greatness and New York blogger Julie Powell's quest to cook all 524 recipes in Child's cookbook Mastering the Art of French Cooking in 365 days (a true story). Actress Meryl Streep, who plays Child, was nominated for a slew of awards for her performance, which includes a funny scene of her learning to cut onions at Le Cordon Bleu in Paris.
Stay in Julia Child's home in the South of France >> Furnished with Julia and her husband Paul's antiques (their relationship is one of the sweetest parts of the movie), this three-bedroom home in Châteauneuf de Grasse has a pool, ivy-covered patio, terraced gardens and, of course, the kitchen where Julia Child cooked! From $576 a night.
Watch The Trip to Italy >> English comedians Steve Coogan and Rob Brydon reprise their roles as traveling food critics in this follow-up to The Trip. Hilarity often ensues as they wend their way from Liguria to Capri, dining on mouth-watering courses of pasta and other Italian specialties while consuming copious amounts of wine in between snippets of witty banter.
Take a culinary tour of Italy >> Dine at renowned restaurants, take behind-the-scenes tours of wineries, visit markets, and learn how to prepare pasta on Artisans of Leisure's Food & Wine Tour of Italy. On its private culinary tours, you'll have your own driver and personal guides as you taste your way through the culinary capitals of Northern Italy.
Watch When Harry Met Sally… >> This romantic comedy by Nora Ephron follows Billy Crystal (Harry) and Meg Ryan's (Sally) on-and-off relationship over the years as it attempts to answer the question, "Can men and women just be friends?" It has one of the most legendary scenes in cinema, Ryan moaning loudly as she fakes an orgasm while an embarrassed Billy Crystal looks on during a lunch at Katz's Delicatessen in New York City. It ends with the classic line from Estelle Reiner, the mother of the film's director, Rob Reiner, "I'll have what she's having."
Eat at Katz's Delicatessen >> Katz's has reopened for takeout and delivery after temporarily closing during the peak of the COVID-19 outbreak, so the next time you're in Manhattan, you can pick up a pastrami on rye (Harry's order) or turkey sandwich (Sally's order). With inside dining currently not allowed in NYC, it may be a while before you can reenact the scene at a table inside, something that visitors do all the time.