Washington, D.C.: Reaching New Heights
President Kennedy's vision lives on at The REACH, a new 21st-century cultural campus and arts incubator.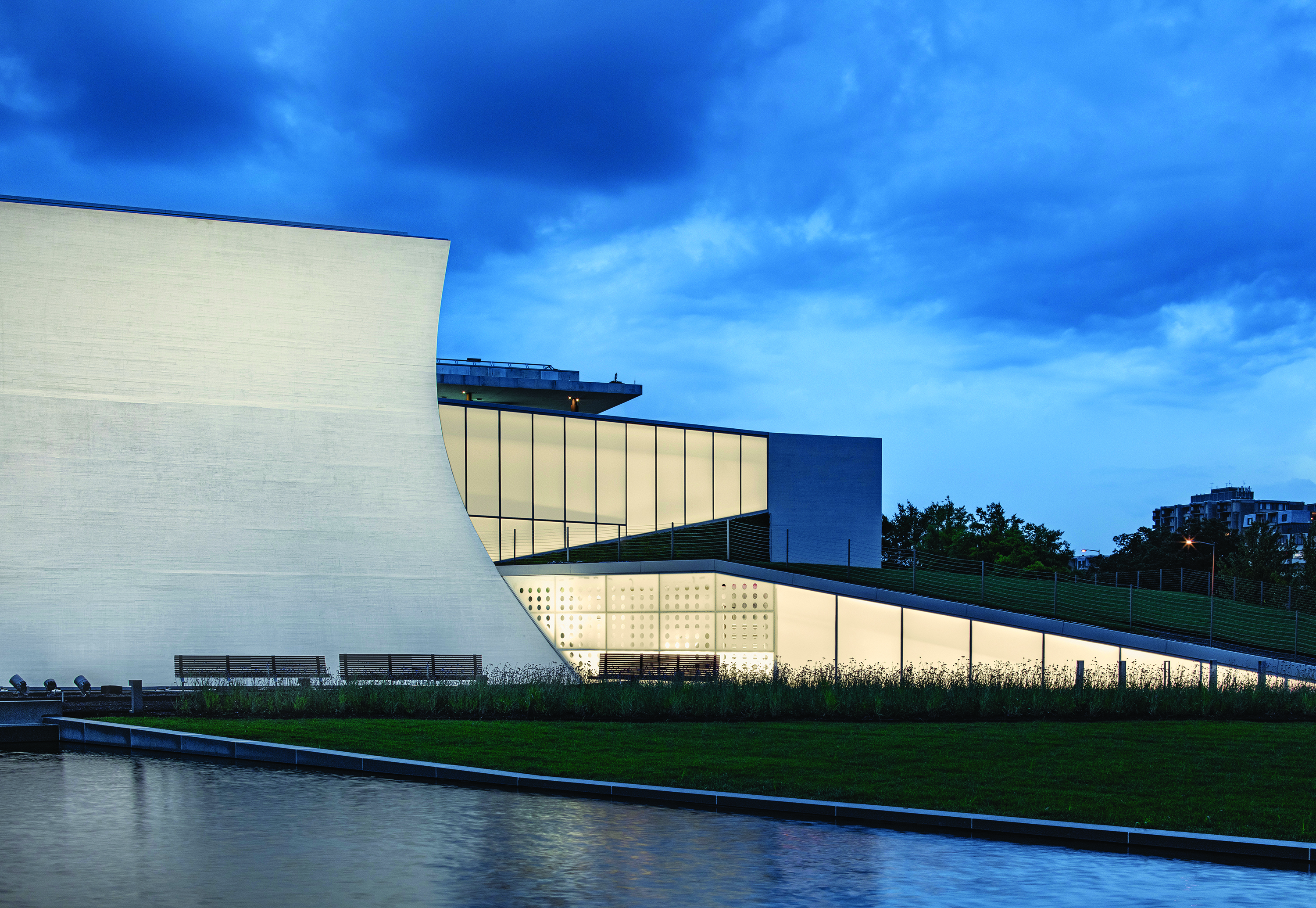 Situated on the banks of the Potomac River, just upstream from the majestic Lincoln Memorial, sits an icon of Washington, D.C.: The John F. Kennedy Center for the Performing Arts.
President Kennedy took the lead in raising funds for building what was then known as the National Cultural Center. As Kennedy said during the last speech he gave, on Oct. 26, 1963, at Amherst College, "I look forward to an America which will steadily raise the standards of artistic accomplishment and which will steadily enlarge cultural opportunities for all of our citizens." Today, Kennedy's vision lives on at The REACH, the new 21st-century cultural campus and arts incubator built as an addition to the Kennedy Center "where visitors, audiences, and artists can come together for collaboration, experimentation, and exploration."
After Kennedy's assassination, Congress designated the National Cultural Center, designed by Edward Durell Stone, as a "living memorial" to the president and authorized $23 million to help build The Kennedy Center. The $250 million expansion, designed by internationally renowned architect Steven Holl, builds on the world-class cultural offerings of The Kennedy Center—the National Symphony Orchestra, the Washington National Opera, world-class ballet and theater companies—offering intimate cultural experiences for the community at large within the complex of modern structures that Holl designed to provide a window into artists' creative process.
The REACH made its debut on Sept. 7, 2019, kicking off a 16-day festival headlined by, among others, Arrested Development, Debbie Allen and Trombone Shorty. Alfre Woodard, Tatiana Chavez, David Brooks, Rachel Martin, and violinist Daniel Bernard Roumain performed a choral poem, "Re-Declaration of Creative Independence," the final words being, "We are at our best when creativity is right within our reach." The opening celebration featured more than 1,000 artists and 500 free events, introducing the public to the master classes, workshops, participatory performances, interactive installations, and hands-on learning activities that will be within reach to visitors on a daily basis from 10 a.m. to midnight.
On the calendar for 2020 is a dance master class led by members of the Martha Graham Dance Company and the Washington Improv Theater's iMusical at the intimate The Club at Studio K, a creative hub for both artists and audiences. You can also drop in for activities like hip-hop beat-making, writing poetry and animation creation at the Moonshot Studio on Saturdays and Sundays.
Two of the most stunning aspects of The REACH are the architecture and setting. The buildings are laid out in a way that draws you into what you are about to experience. From the Reflecting Pool to the Presidential Grove (35 ginkgo trees planted in honor of the 35th president), there are places to take in views of the Potomac River and Roosevelt Island and spots for quiet contemplation. As Holl said about this dynamic new addition to the Washington, D.C., cultural scene, "The real test of architecture is in the experience, and my great hope is that the design and the function of The REACH meld into an experience that is timeless."