Wanderlust: The Weekend Getaway
Grand adventures are closer than you think.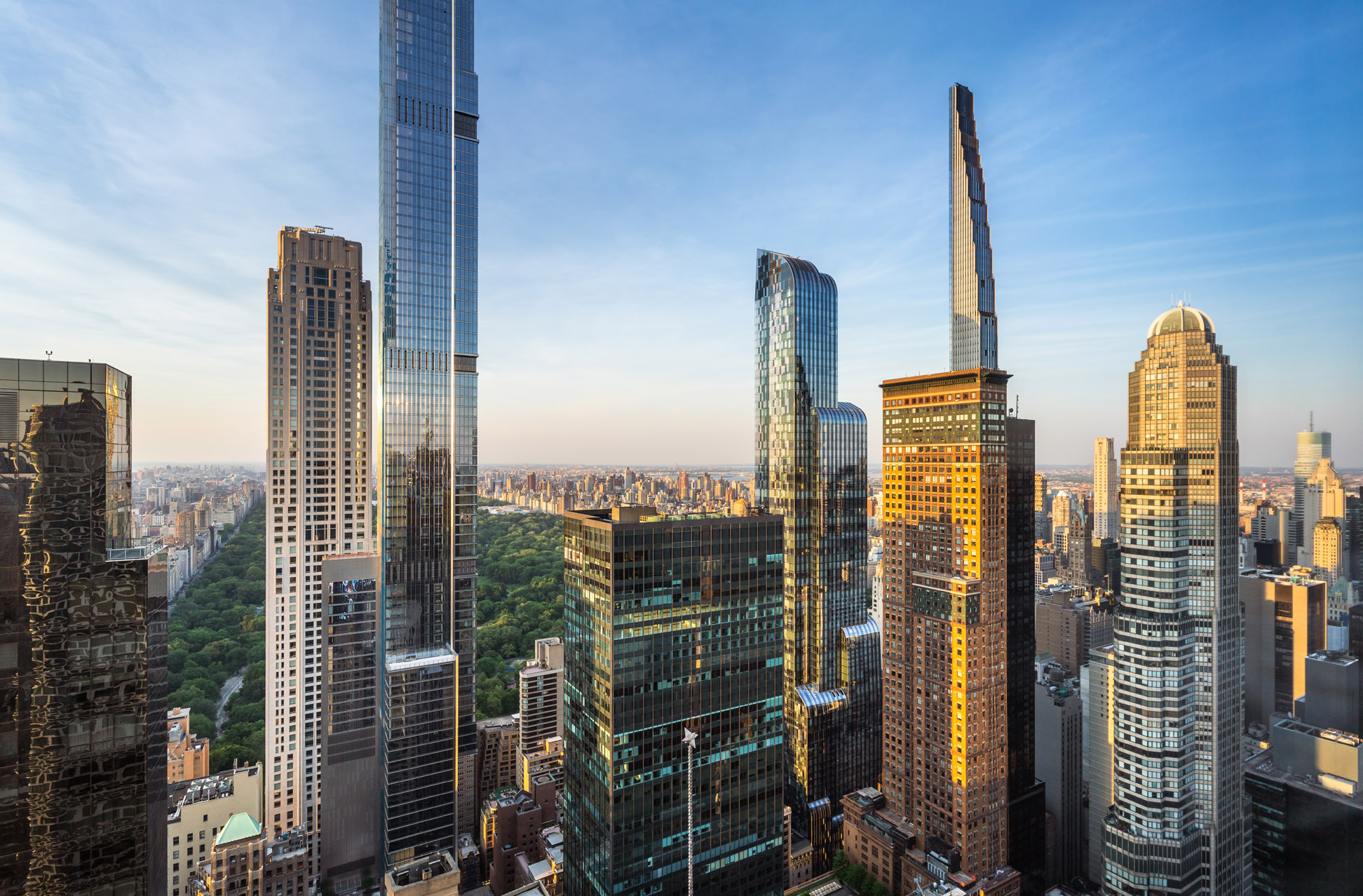 While epic two- and three-week journeys to the other side of the world used to be a conventional approach to vacationing, the current world has plans of its own.
Traveling is now possible to a great many destinations but not to everywhere we wish to visit—and not without a few additional hurdles to leap.
Luckily, two great truths emerged during these two years of COVID. Truth No. 1: Many people can get just as much work done at home than in an office cubicle. Truth No. 2: You can achieve the benefits of a quality vacation—refresh and recharge your mind, explore exciting destinations, and make new memories with loved ones—all by traveling to somewhere near your home.
When to go: Whenever you have two or three days to yourself. All locations are seasonally accessible.
Currency: U.S. dollar, unless venturing on a cruise.
Language: English/Spanish
Getting around: Rent a car, preferably something snappier than your current ride, and enjoy the nation's highways and interstates.
Companies to consider: Globus Journeys, Amtrak Vacations, Enterprise, Royal Caribbean, Norwegian Cruise Line.
This makes two- and three-day weekend getaways that much more important. The great weekender is now the quickest and easiest way to mentally reset your bearings and keep the toil of daily life at arm's length. Here are top weekend getaway destinations across the United States, along with honorable mentions to give you the choicest of choices. These are mostly cities and regions, for they make the most convenient targets for travel. As for National Parks—which should never be overlooked as vacation destinations—well, we'll save those for another article. So read on, plan on, and get your weekend on.
NORTHEAST
Top Pick: New York City
This is a predictable choice, but there are many reasons why the "City that Never Sleeps" is also the "City that Never Disappoints." An eye-opener for travelers of all ages, every section of the city is a destination in and of itself. Your weekend here could include getting inspired at the Metropolitan Museum of Art (The Met), getting wonderfully lost in Central Park, getting a "When Harry Met Sally" vibe by ordering "what she's having" at Katz's Delicatessen, getting dazzling views (and possibly vertigo) 100 floors high at The Edge outdoor viewing platform, getting humble at the National September 11 Memorial, getting a good walk in at the High Line elevated park, getting swept up in the magic of Wicked on Broadway, and getting back to your hotel room at four in the morning. With so much to get, you will never be lacking in NYC.
Honorable Mentions
The Northeast has enough worthy travel destinations to fill up a year's worth of weekend getaways. You'll need at least two full days to explore all the museums and monuments of Washington, D.C. American history comes alive along the Freedom Trail in Boston—aim to stay in the Back Bay neighborhood, where you can walk to Commonwealth Avenue Mall, Boston Public Garden and Fenway Park. Further north, Maine's Bar Harbor on Mount Desert Island will enchant you with whale viewings, coastal charm and Acadia National Park.
SOUTHEAST
Top Pick: Miami
Home to art deco architectural gems, Little Havana, a nightlife that surpasses Vegas, and palm-lined beaches blanketed in the tropical sun, nowhere else comes close to replicating Miami's unique vibrancy. A weekend here can easily be spent mostly outdoors—something many travelers are looking for nowadays—lounging amid the toned bodies at South Beach, taking a hat-losing airboat tour of the Everglades, strolling the Italian Renaissance-inspired grounds of Vizcaya Museum and Gardens, and checking out the murals painted across the walls of the Wynwood Arts District. Wherever you go, you'll find yourself humming "Welcome to Miami" from that Will Smith song with a smile on your lips.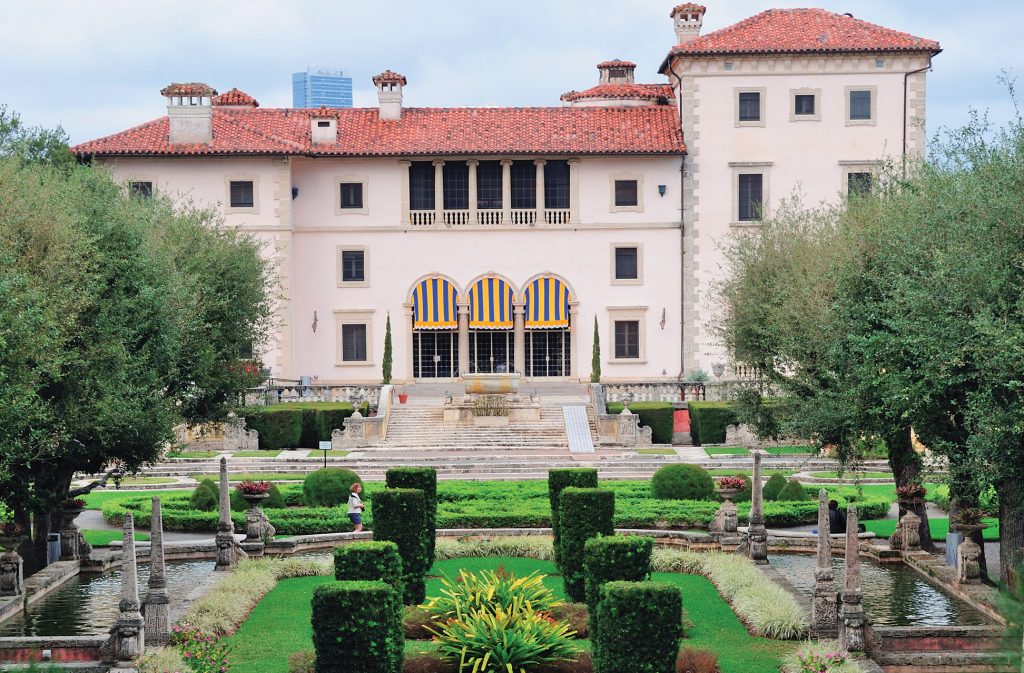 Honorable Mentions
There's a lot going on in North Carolina's mountain resort town Asheville, where laid-back vibes and Southern hospitality wonderfully frame the city's renowned culinary and beer scene, its epic hiking trails, and the historic Biltmore Estate. A perfect weekend can also be found in Savannah, a peach of a town filled with elegant bars, moss-draped trees, the wrought-iron fountain of Forsyth Park, and Bonaventure Cemetery, one of the world's most beautiful places to rest eternally. Music lovers should aim for "Music City," Nashville, where the Country Music Hall of Fame, the Grand Ole Opry and dozens of packed bars playing live music every night will get your toes tappin' to the beat.
MIDWEST
Top Pick: Chicago
Sinatra said Chicago was his kind of town, but it could be yours also. The Windy City offers more than wind and architectural wonders, though there's plenty of those in great supply. A weekend escape here could easily be centered on food—the city currently has 24 Michelin-starred restaurants and was named "best restaurant city" in America by Bon Appétit back in 2017. When you're not dining at its finest, you can breathe in the fresh floral scents housed in the glass-enclosed domes of Garfield Park, catch an avant-garde exhibit at the Museum of Contemporary Art, hike the three-mile, elevated greenways of the Bloomingdale Trail (aka The 606), take a boat tour to gawk up at those before-mentioned architectural wonders that dot the cityscape, or simply bask in the open air, beaming sun and endless views of Lake Michigan.
Honorable Mentions
Wine enthusiasts could discover dozens of intoxicating new vintages driving around the Upper Mississippi River Valley American Viticulture Area (AVA), the largest AVA in the world, covering parts of Illinois, Iowa, Minnesota and Wisconsin. Speaking of Wisconsin, Milwaukee is a more relaxed alternative to Chicago, surprising visitors with some of the country's finest craft beer and quirkiest, independent shops. And for those who like 2-for-1 deals, the Twin Cities of Minneapolis and St. Paul bring out the ideal mixture of big-city flair, friendly locals and an awesome music scene.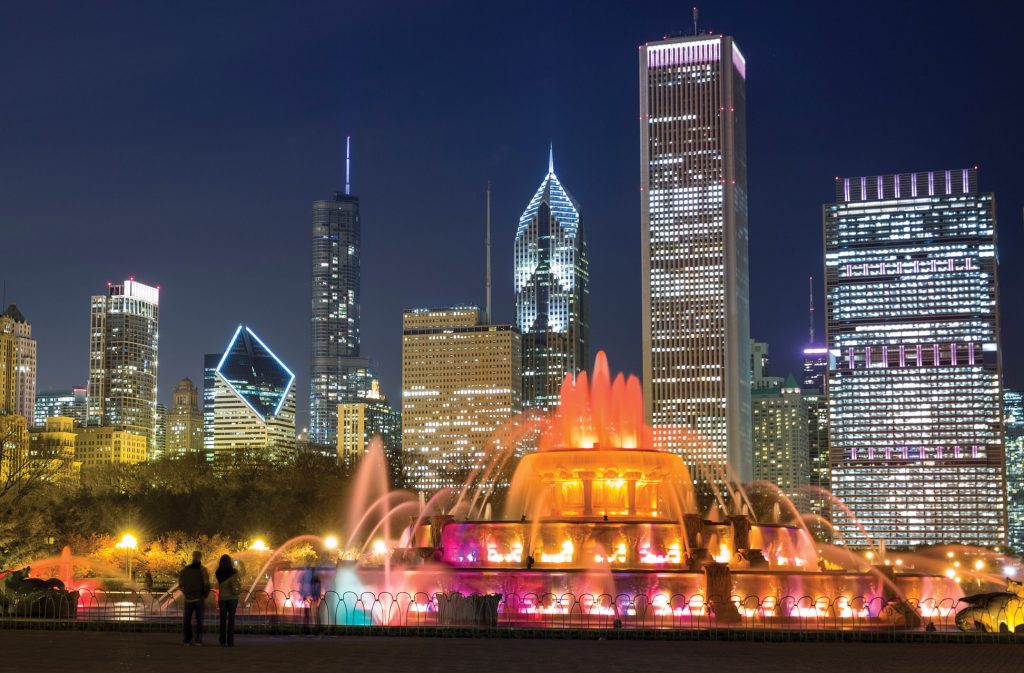 SOUTHWEST
Top Pick: Texas Hill Country
The Texas Hill Country is 10,000 square miles between San Antonio and Austin to the east and Concan and Junction on the west, and it rolls up all of the best parts of Texas into one grand experience. A long-held secret destination for locals, the secret got out. Now more and more people are falling in love with this region that literally has something for everyone: outdoor adventures for families, high-quality wineries for romance, and enough art and culinary delights to keep everyone in high spirits. Highlights include Fredericksburg—where the German heritage is prevalent and bratwurst and homemade sauerkraut are often on the menus—and Enchanted Rock State Natural Area, where a massive pink granite batholith gives you commanding views.
Honorable Mentions
The gleaming red rocks and bright blue skies of Sedona have attracted artists and outdoor enthusiasts for centuries. Santa Fe's Native American culture can be enjoyed not only throughout the picturesque streets and boutique shops but also in the surrounding forest-covered mountain country, where you'll find fascinating pueblos. And Austin is the perfect blend of art, tacos, music and beer, giving you plenty to enjoy during a weekend of keeping it weird.
WEST
Top Pick: California's Wine Country
It would take more than a weekend to visit Northern California's more than 1,000 vineyards, but it's not about quantity here; it's about quality. And practically each one you visit will provide you with some of the most exceptional varietals to ever dance across your palate. In between winery visits, your weekend could be spent gazing up at 1,000-year-old redwoods, biking past rocky beaches and manicured vineyards, relaxing at cozy hotels, and dining on flavors that perfectly match the local vino.
Honorable Mentions
While we all know about the high-rolling excitement and high-flying entertainment of Las Vegas, there's also a considerable number of nearby outdoor adventures, such as Red Rock Canyon, that can fill up your weekend getaway. Time your getaway to Denver to coincide with your favorite band playing at the Red Rocks Park and Amphitheatre, one of the nation's most amazing concert venues. For those up north, Portland is an open-minded town where everyone is welcomed with open arms.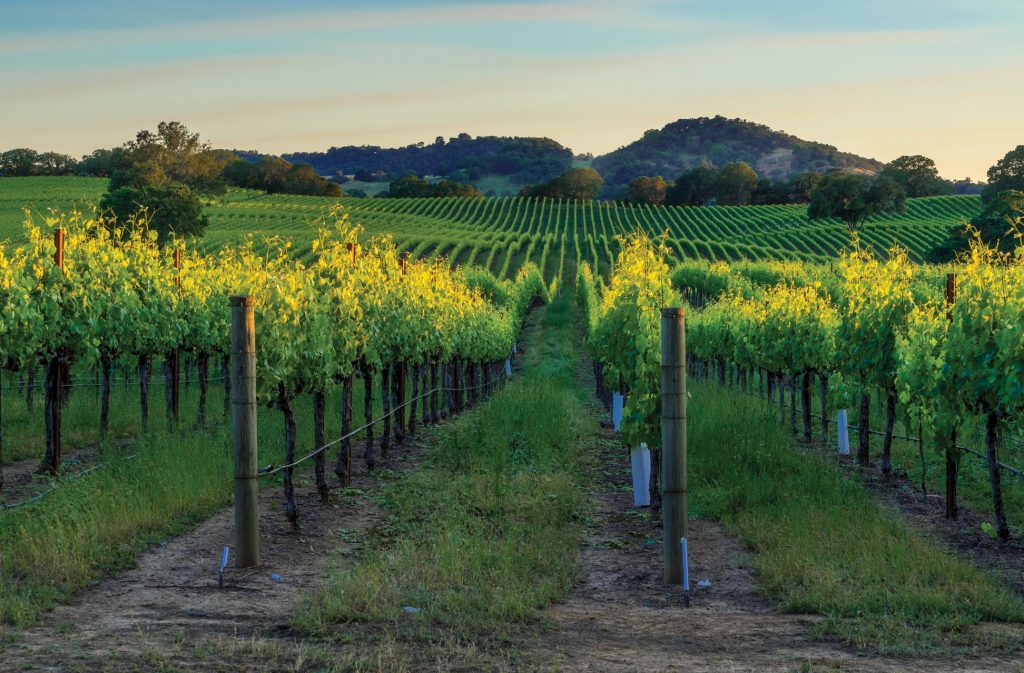 Cruise Corner
It is possible to turn a weekend into a cruise vacation. Two-, three- and four-day cruises are launched regularly around the U.S., giving you the opportunity to turn a long weekend into an international, island-hopping adventure. Here are a few intriguing options.
The Bahamas > Escape to the shopping mecca of Nassau and feel your toes sink into the soft, warm sand. Some itineraries include a day at the cruise line's private island—such as Norwegian Cruise Line's Great Stirrup Cay and Royal Caribbean's Perfect Day at CocoCay—giving you a fun, crowd-free day in paradise.
Bermuda > It's possible to set sail to Bermuda on a four-day cruise, although you will want to stay longer. However long you visit, it's impossible to be bored here, with multiple UNESCO World Heritage Sites to explore and miles of the country's famous pink-sand beaches to relax on.
Canada & New England > Best enjoyed during late fall when the leaves are showing off, these voyages take you to the colonial history, rugged coastline and seaside villages of places like Boston, Bar Harbor, Halifax and Saint John.
Ensenada > In just three days you can take off from Los Angeles to visit Ensenada, Mexico, one of the premier culinary hubs of Baja California. Spend the day relaxing on the beach, shopping on famous "Calle 1," or hiking the El Salto Canyon.