Wanderlust: Canada
Unforgettable options await.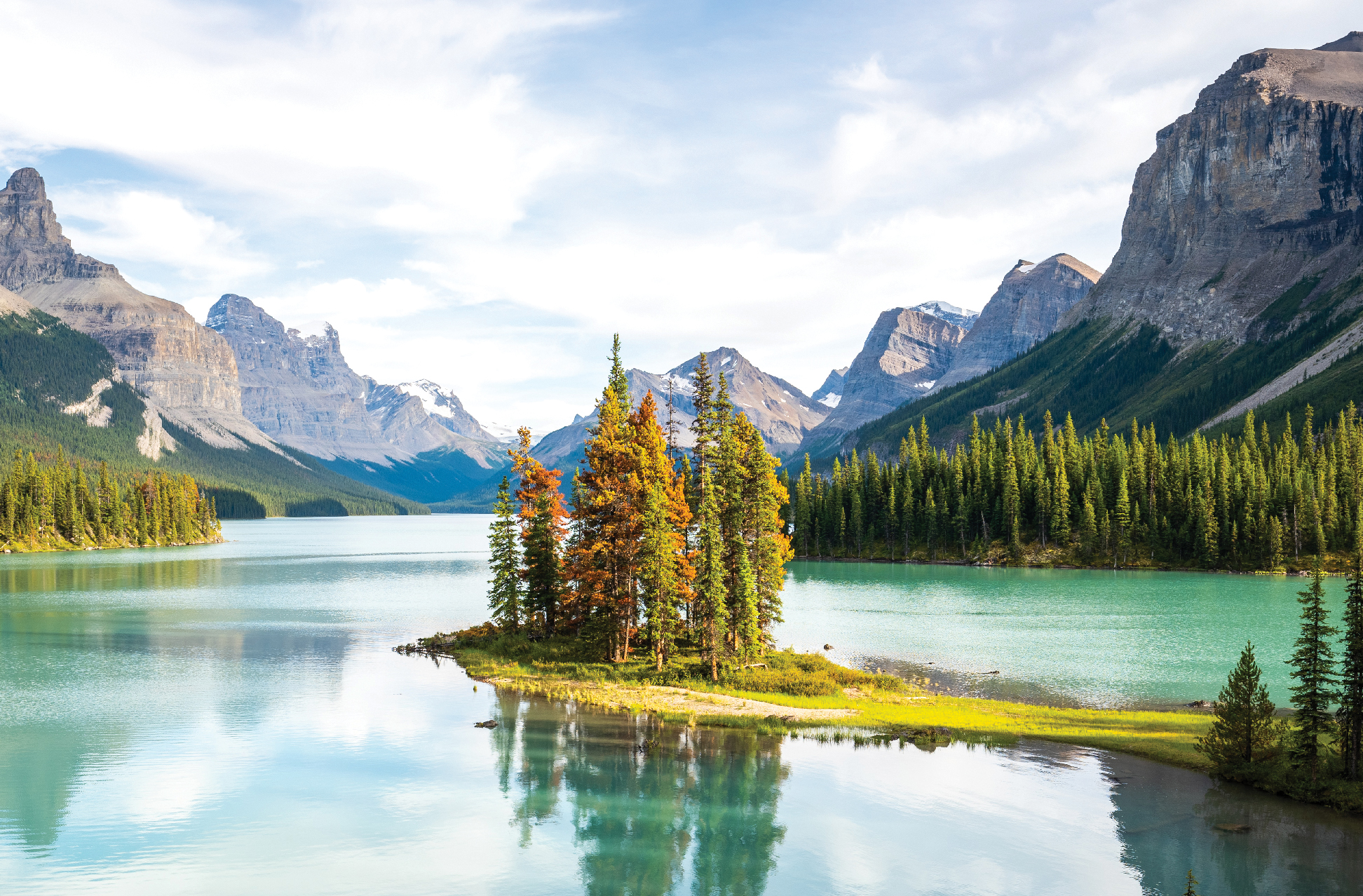 Canada is wide open. That not only describes the breadth of its wild beauty and the unmistakable warmth of its people but also the vastness of the unforgettable options that await.
You can chug through the Canadian Rockies in a luxury train, view both whales and the Northern Lights in the same day, and even get an authentic taste of the Wild West right in Calgary.
And now, all its historic cities and sprawling countrysides are open for exploration. On Aug. 9, Canada opened its borders to fully vaccinated Americans for leisure travel and then broadened that plan to include all vaccinated foreign visitors on Sept. 7. This is a boon to the culturally adventurous, for Canada is packed with unforgettable travel options. Any journey here—whether it's a long weekend driving across the border or a two-week trek to fully explore this land in depth—will have you wondering why you never visited sooner.
When to go Summer months are typically the busiest for travelers, so aim to visit in late spring or early summer, preferably in May or June.
Currency Canadian dollar. $1 USD = $1.26 CAD
Language English is the most common language across the country, but it would be wise to have a handful of French phrases ready.
Companies to consider Rocky Mountaineer, Globus Journeys, Princess Cruises, Celebrity Cruises
Start in the Cities
Most journeys begin at one of Canada's major metropolitan areas, and you may just be tempted to spend your entire journey there—especially if your first taste of the Great White North is Toronto, the country's largest metropolis and one of the most culturally and ethnically diverse cities in the world. Fifty percent of the population here was born outside of Canada, and those with sharp ears can catch more than 140 languages spoken on the streets. But don't worry about language barriers; English is still the most widely spoken language across the country, with French a close second.
To get your bearings in Toronto, head to CN Tower, the tallest freestanding structure in the Americas, where walking on the see-through glass floor at 1,122 feet up will test your mettle. For something less heart-pounding, you can enjoy the bohemian vibe of Kensington Market, where artsy cafés, record shops and vintage clothing stores hide in a maze of alleyways. Afternoons here can be wonderfully spent at one of the city's many marvelous museums. While some may be drawn to the Bata Shoe Museum or the Hockey Hall of Fame, the Royal Ontario Museum appeals to a wider audience thanks to the more than six million pieces on display here, including the world's largest totem pole. Whichever museum consumes your afternoon, the evening should be spent in the Distillery District, a pedestrian-friendly area with an industrial Victorian feel.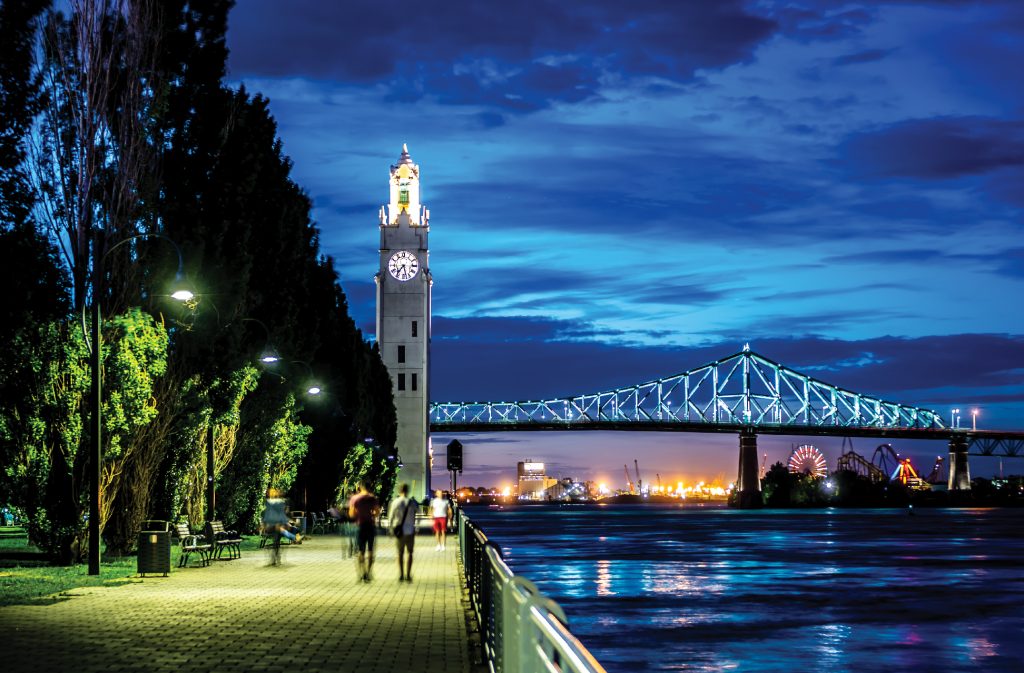 Just 312 miles away (or 503 kilometers in Canadian-ese), Montreal offers another, more historical take on the Canadian cityscape. Snugly set on an island of the St. Lawrence River, Montreal is a celebration of contrasts. Originally started as a Catholic mission in 1642, it is now home to locals who love reveling late into the night. French is the common language, yet English is found on bilingual signs and on the lips of most residents. The architecture of its old town district, Vieux-Montréal, screams European, while modern style is found throughout the rest of the city.
Speaking of Vieux-Montréal, its cobblestone streets, sidewalk cafés, horse-drawn carriages and live music venues make it a fine place to begin your explorations. Old Port gives it a run for its money, thanks to a Brooklynesque vibe filled with art galleries, street performers and a full schedule of festivals. As you're walking from one historic neighborhood to the next, be sure to stop in at the Notre-Dame Basilica, a nearly 200-year-old Gothic-Revival masterpiece that dazzles with ornate sculptures and stained-glass artwork detailing the church's 350 years of history.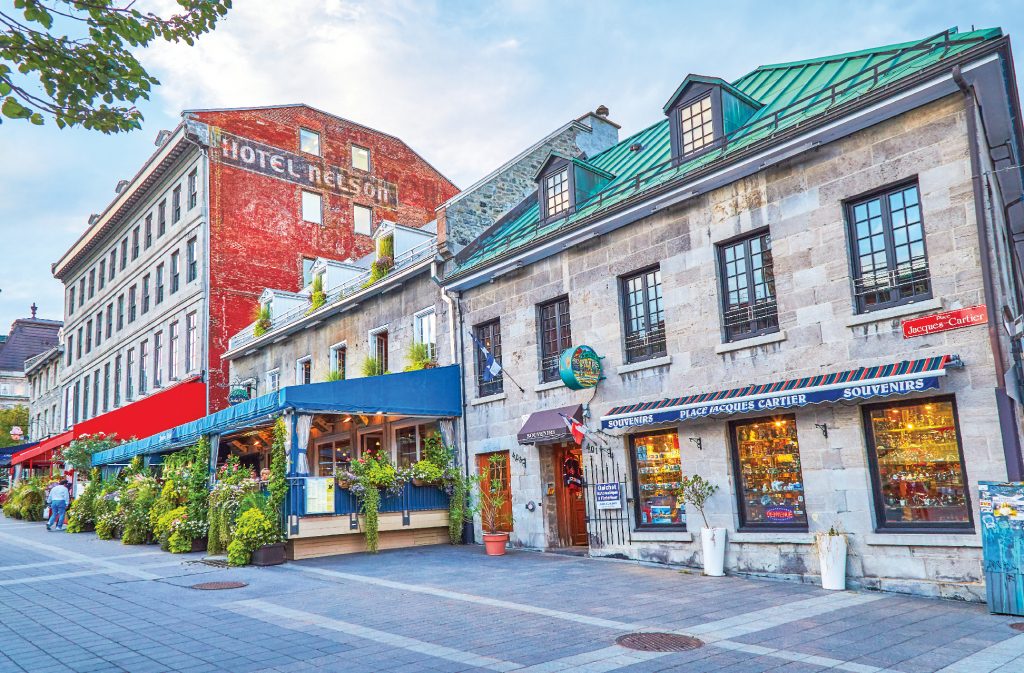 While Toronto and Montreal are a quick flight away for East Coast adventurers, Vancouver is the main attraction for westerners. Most of those head straight to Stanley Park, a pristine urban oasis with a thousand acres of West Coast rainforest, hiking trails and historical landmarks. Others visit Gastown, the old Victorian waterfront district where the city began, Granville Street for long walks and longer shopping pursuits, and Grouse Mountain to ride a gondola to the top of the mountain to dine with breathtaking views.
Escape to the Country
Those who leave Canada's cities find a boundless playground for outdoor adventures filled with colossal forests, sky-scraping mountains and rolling plains. For a country that hugs the Arctic Circle, the colder temperatures do not seem to dampen Canadians' passion for being outdoors. Skiing, snowboarding, hiking, rock-climbing, snow-shoeing and hockey are pursued with frenzied passion.
You can participate in as many or as few activities as you please, but the more you do, the more you'll remember from your great Canadian adventure. Skiing one of the 200 marked trails at the side-by-side mountain wonderland of Whistler Blackcomb, kayaking with pods of orcas and humpbacks in British Columbia, finding fossils in Saskatchewan's Valley of 1,000 Devils, polar bear spotting in Churchill, Manitoba, home to 60% of the world's polar bear population—the options are endless from coast to coast.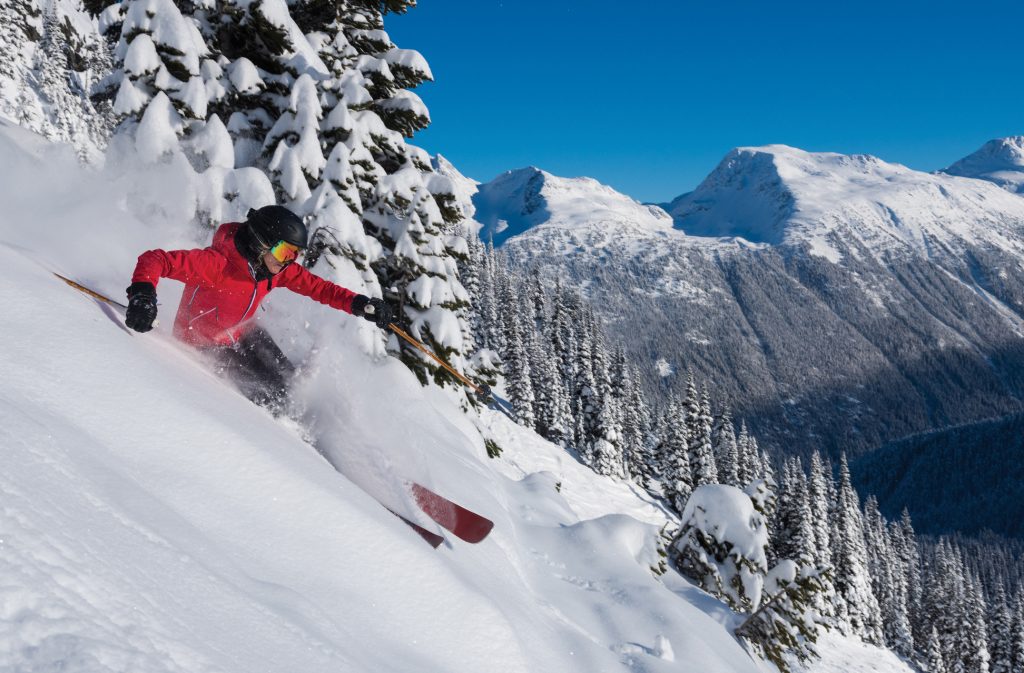 The perfect mix of natural splendor and relaxing luxury can be found on a railway journey through the Canadian Rockies. On a train trip from Vancouver, you'll pass cerulean glacier lakes, wildflower-spotted meadows, and lush forestland flanked by snow-capped mountains, all while enjoying regional cuisine and well told stories of the area. The end of such a journey is typically Banff, an idyllic resort town surrounding the cobalt-hued Lake Moraine.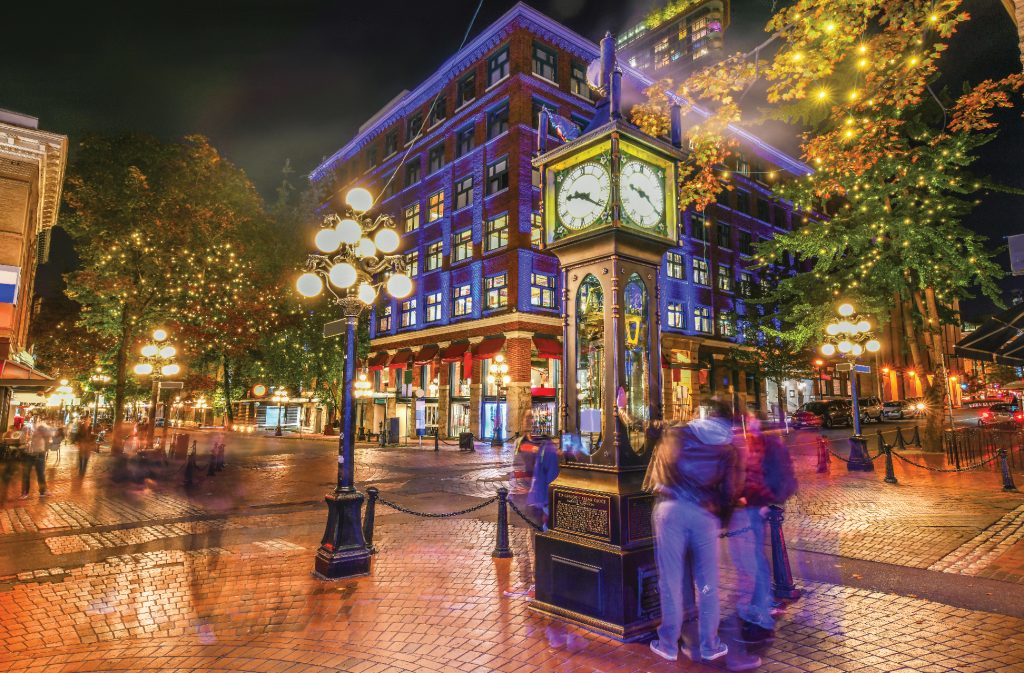 Cruise Corner
An easy way to experience the welcoming people, coastal culture and breathtaking landscapes of Canada is on a cruise. Often departing from New York or Boston and sailing up the Atlantic coast, these departures are popular all year long, though fall foliage cruises are in very high demand. These three ports of call are highlights of the voyage.
Charlottetown, Prince Edward Island Though most cruise passengers choose to shop and stroll along Charlottetown's main thoroughfare, Victoria Row, 30 minutes north is the island's true treasure: Prince Edward Island National Park. Start by admiring the 19th-century Green Gables farmhouse before continuing on to the 37 miles of jaw-dropping shoreline.
Halifax, Nova Scotia Founded as a naval base in 1749, this historic coastal town is a fun place to spot whales and pull up lobster traps, take a ferry to Peggy's Cove to visit the most photographed lighthouse in the world, and learn more about the sinking of the Titanic by touring the Fairview Lawn Cemetery and the Maritime Museum of the Atlantic.
Saint John, New Brunswick The top attraction here is a natural phenomenon called the Reversing Rapids, an aquatic tug-of-war where the Bay of Fundy meets the Saint John River. There are several viewing areas, and you can even rent a kayak to navigate the rapids yourself!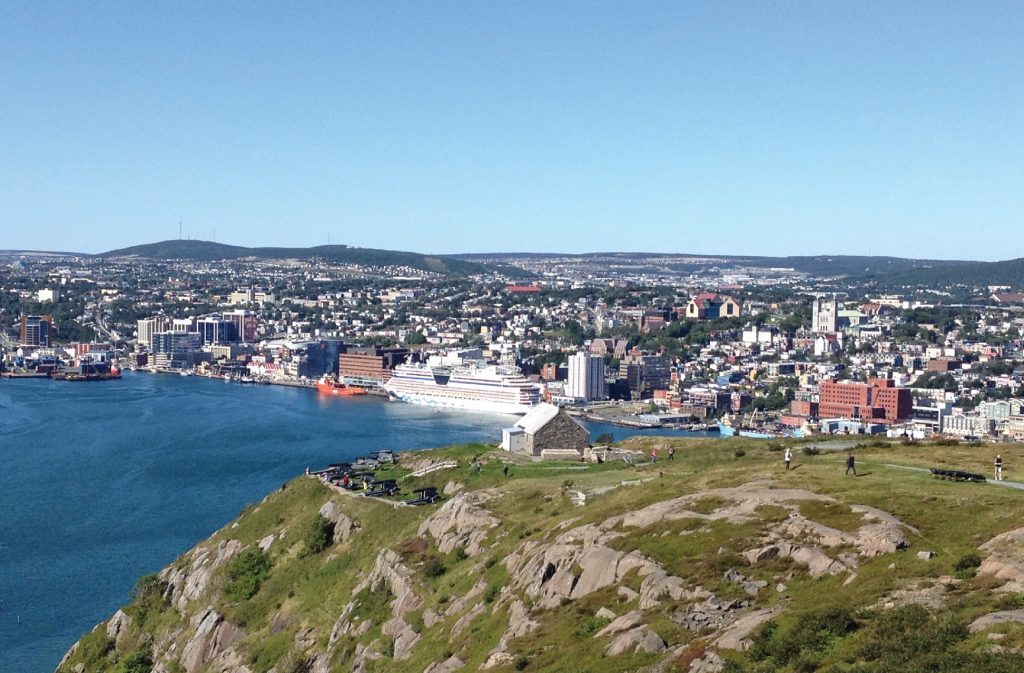 Tasty Treats
Since Canada is a multicultural mixing pot with French and British roots, you will find a diverse, yet delicious, mix of influences on the menu. While fresh-caught fish is always plentiful, indigenous foods are now on the rise. Here are a few iconic flavors to savor.
Poutine Canada's unique twist on cheese fries, poutine includes cheese curds, rich gravy and sometimes an additional topping like pulled pork or bacon.
Montreal-Style Bagels Thinner, sweeter and denser than New York's version, Montreal bagels are baked in wood-fired ovens and often covered in poppy or sesame seeds.
Bannock Simple bread from Canada's Scottish immigrants, nowadays baked or fried to make a wide range of tasty treats.
Beavertail A slab of delicious, deep-fried dough covered in a mix of toppings like Nutella, Reese's Pieces, peanut butter and more.
Saskatoon Berry Pie With a sweet and almondy flavor, this pie is so good that the city of Saskatoon was actually named after it.