The Spa Life at Home
Not ready to travel yet? Recreate the spa life at home with these beauty and wellness items.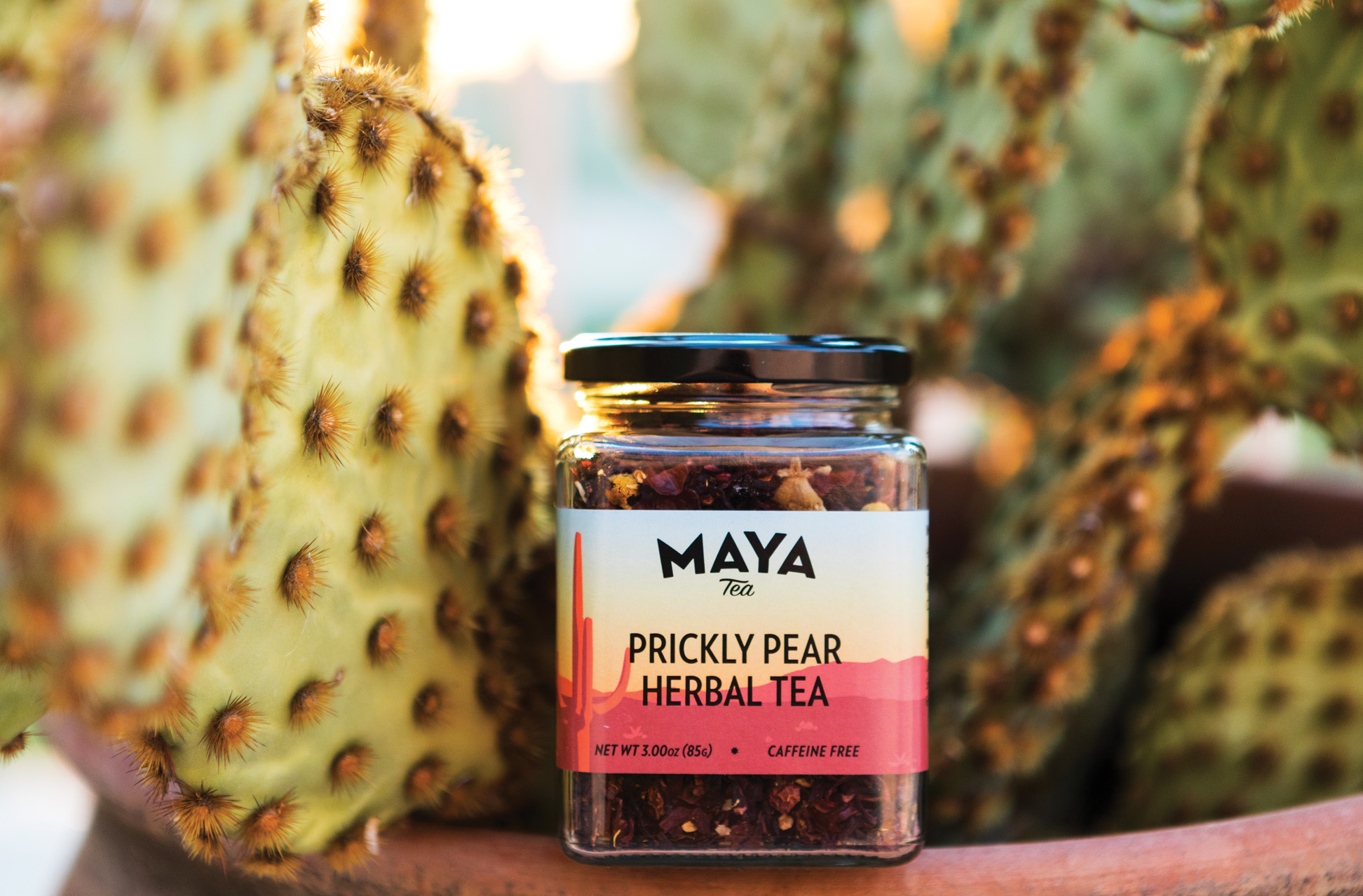 Find the following in the online boutiques of some of the top spas in America.
The Candle >> Set the mood with a signature 100% soy candle from Cal-a-Vie Health Spa. There are three heady fragrances to choose from: lavender, green currant, and sweet berry that has hints of pear, grapefruit and rhubarb. $30
The Herbal Tea >> Relax with a cup of Miraval's Prickly Pear Herbal Tea. This hydrating infusion is a refreshing blend of hibiscus, rosehips, chamomile and chicory root with a touch of prickly pear fruit. Select from loose leaf or pyramid tea bags. $11
The Facial >> Golden Door's Pure Collection aromatic skincare line has everything you need to give yourself a high-end DIY facial that will leave your skin glowing. Gently cleanse with Lavender & Acai Cleansing Foam. Exfoliate with Bamboo & Berry Scrub. Remove residue with Aloe & Grapefruit Toner. Improve firmness with Sunflower & Quinoa Serum. Hydrate with Avocado & Green Tea Moisturizer. All products are made from natural ingredients and are free of sulfates, phthalates, parabens. Prices range from $28 to $48.
The Massage >> Relieve stress using T Spheres Aromatherapy-Infused Massage Balls sold at CR Shops by Canyon Ranch. The purified rubber and textured compound is molded specifically to help alleviate muscle tension and pain through acupressure by placing them under your upper and lower back or rolling them underneath your feet for reflexology and a foot massage. They are lightly infused with pure essential oils, which adds a calming aromatherapy element without leaving an oily residue. $39
The Spa Cuisine >> The Ranch is renowned for its "inspired by nature," organic plant-based cuisine, which is a key component of its approach to health and fitness. Prepare its innovative, "plant-based takes on classic comfort foods" at home using recipes from its new cookbook FOOD FOOD FOOD. Interspersed with the recipes are recommendations from The Ranch chefs for their go-to kitchen tools, must-have pantry items and on-hand staples to stock your own plant-based kitchen. Chock-full of photos of their artful creations, the cookbook is a beauty. $38