T. Marshall Sadd, Co-Founder and Executive Chairman, Navacord
I get out of bed in the morning with a lot of drive to do things better today than I did yesterday.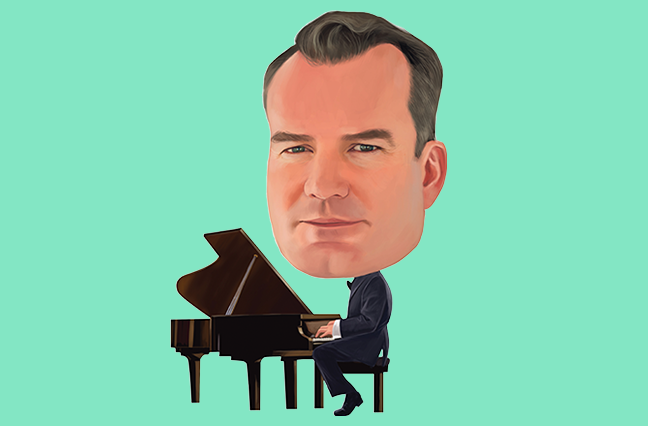 Q
You were born and raised in Edmonton. What's the secret to surviving winter in the northernmost city in North America?
A
You embrace it. You learn to cross-country ski. It's not that bad. It's a dry cold. I would rather be in Edmonton at minus 20 than New York, Chicago or Toronto at minus 10.
Q
What makes Edmonton special?
A
It's very Canadian. It's not a very flashy city. It feels like a small city, and it still has that local charm, but over one million people live in the area.
Q
Where do you take visitors?
A
If it's summertime, we'll go to the Edmonton River Valley to bike, run or hike. Edmonton has the largest urban park in North America—it's all connected with paths and walkways and bike trails. After that, we'll go to the Hotel Macdonald for a cocktail on the patio.
Q
You're competing in next month's Coronation Triathlon. Have you done a lot of triathlons?
A
I have, though not in a while. I've done the odd marathon, as well. I enjoy the competition. It keeps me focused on a routine of physical activity, especially when I'm traveling.
Q
What's a typical weekend like?
A
My wife and I have three children—ages 15, 13 and 11—so right now it's just shuttling the kids to their activities. They're in volleyball, basketball, dance, soccer. My wife and I like to exercise, and we play golf in the summer. But it's really just following the kids around.
Q
Did you always expect to follow your father and grandfather into the family business?
A
No. My grandfather was the true entrepreneur. He sold his car to capitalize a new brokerage. My father actually bought his own brokerage, then bought my grandfather out. When I finished university, I was introduced to the business accidentally. Once I got into it, I recognized the opportunity, so I took that path and never looked back.
Q
You became a CEO at 28 when you bought your father's business. Did you feel pressure to succeed in a big way?
A
We were a much smaller business then. We had 20 employees. I did feel an obligation not to let them down. But I didn't really feel a lot of pressure. I just surrounded myself with really good folks.
Q
Is there a leader in the business world you most admire?
A
I'm disenchanted with most leadership today, but I do follow Prem Watsa of Fairfax Financial Holdings and admire his integrity and success.
A
I just don't think people are leading for the right reasons. Their agendas are not genuine.
Q
Have you had a most influential business mentor?
A
Tony Franceschini. He built an engineering firm called Stantec Engineering. He helped me with the original business plan for Navacord.
Q
What's the best advice you ever got?
A
Money is infinite, but there are only 24 hours in a day.
Q
What is something your colleagues would be surprised to learn about you?
A
I don't think they would know I'm a pianist. My mother made me play every day until I was 14 years old. I just play casually now.
Q
What gives you your leader's edge?
A
I hate to lose. I get out of bed in the morning with a lot of drive to do things better today than I did yesterday.
The Sadd File
Favorite Edmonton restaurant: Corso 32 ("It's all good.")
Favorite city to travel to for work: New York ("The pulse of the global economy is there. It gives you a lot of energy.")
Favorite vacation spot: Maui ("We go there once or twice a year.")
Favorite movie: Dances with Wolves
Favorite actor: Will Ferrell
Favorite musical group: Coldplay
Favorite Coldplay song: "Viva La Vida"
Favorite book: Pillars of the Earth ("I've read it three times.")