Skiing in the Time of COVID
Ski resorts are gearing up for the 2020-2021 season with new protocols to maintain safety as spread of the coronavirus remains a threat.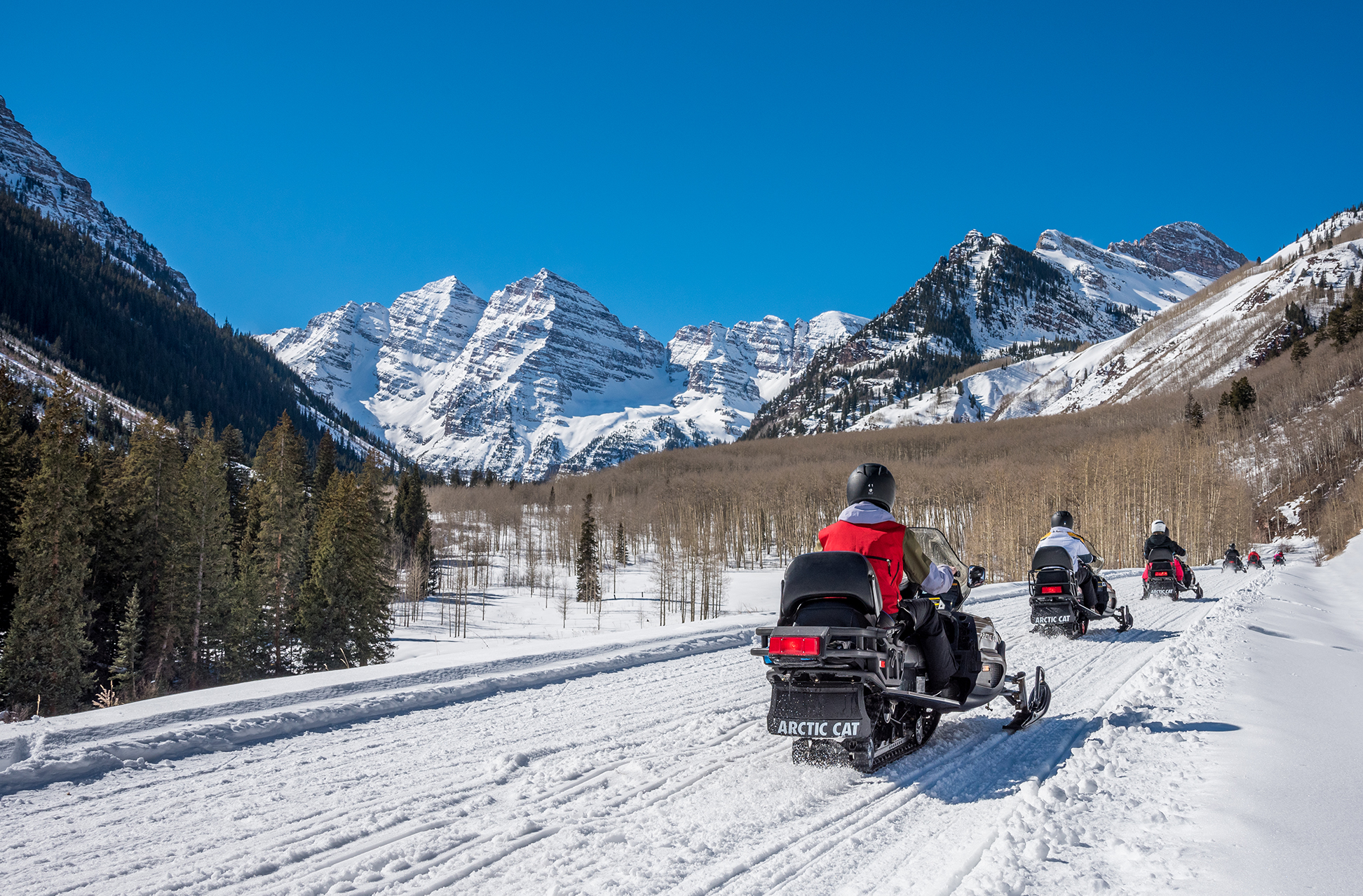 At the end of last season, several ski resorts became hot spots for the coronavirus.
More than 2,500 skiers, primarily from Norway, Germany, Sweden and Denmark, tested positive for COVID-19 after returning from Ischgl, a resort on the border of Austria and Switzerland (four lawsuits allege the Austrian government's "chaotic" response accelerated the spread of the virus). The county in Idaho where Sun Valley ski resort is located had the highest number of infections per capita in the United States, topping New York City. By mid-March, the virus was running so rampant in Colorado's mountains, including at Aspen, Vail and Breckenridge, that state health officials issued a warning for locals and visitors to "minimize their contact with other people."
With lessons learned, ski resorts are gearing up for the 2020-21 season with new protocols to maintain safety (and perhaps avoid a lawsuit). One of the upsides of the pandemic for many people has been spending more time in the great outdoors, and skiing this winter will be one way to continue to do so. Skiing itself is not a major risk factor, but like in Ischgl—known as the "Ibiza of the Alps" for its après ski party scene—bars and restaurants can be super spreader locations. With many resorts opening around Thanksgiving, here is some of what you can expect if you're headed to the slopes in the United States.
As in Aspen and Snowmass Village, which have mandatory face mask zones in business and residential areas, resorts are requiring face coverings in all indoor spaces and outdoors when you can't maintain a distance of six feet—for example, when you're riding a bus to the mountain, waiting in a lift line, or sitting on a chairlift. As for chairlifts and gondolas, as in Park City, Utah, operators will be seating only people skiing together: two singles seated on opposite sides of a four-person lift, two singles or two doubles on opposite sides of a six-person lift, and two singles on opposite ends of the gondola cabins.
As of now, except for Telluride, Snowbasin and Sun Valley, resorts are requiring reservations to ski and limiting day tickets to prevent overcrowding (if they're offering them at all). Pass holders are being given priority access to reservations, so if you haven't purchased an Epic Pass, Ikon Pass or Mountain Collective Pass before, this is the year to do so. Speaking of reservations and limitations, you will also need a reservation to park your car, and ski class sizes will be limited.
To avoid "an Ischgl," you are likely to find—both on and off the mountain—a situation like at Vail Resorts, which operates eight world-class ski resorts out west. You will be able to buy packaged beer and wine, but full-service bars will not be operating. As for on-mountain dining, places like the sprawling Miner's Camp in Park City are being reconfigured so that everyone goes through one single line to see the options for food. There will also be ready-to-go eateries offering hot and cold items such as chili and sandwiches (no custom orders). Off the mountain, restaurants may require a reservation and will have limited seating to ensure social distancing. Most are working on ways to serve more people outdoors, as at Aspen Snowmass, where they are spending millions of dollars to create covered outdoor seating with heating.
With the situation as fluid as schussing downhill on new-fallen snow, consider going retro, back to a time before fancy ski-in, ski-out restaurants at the top of the mountain and sundeck bars at the base. Bring snacks and sandwiches, and après ski at your hotel, condo or rental home. Be sure to visit the website for your ski resort of choice to find the most up-to-date information about safety protocols for the season.