Shawn DeSantis, President and CEO, Navacord
People do business with people they like and trust.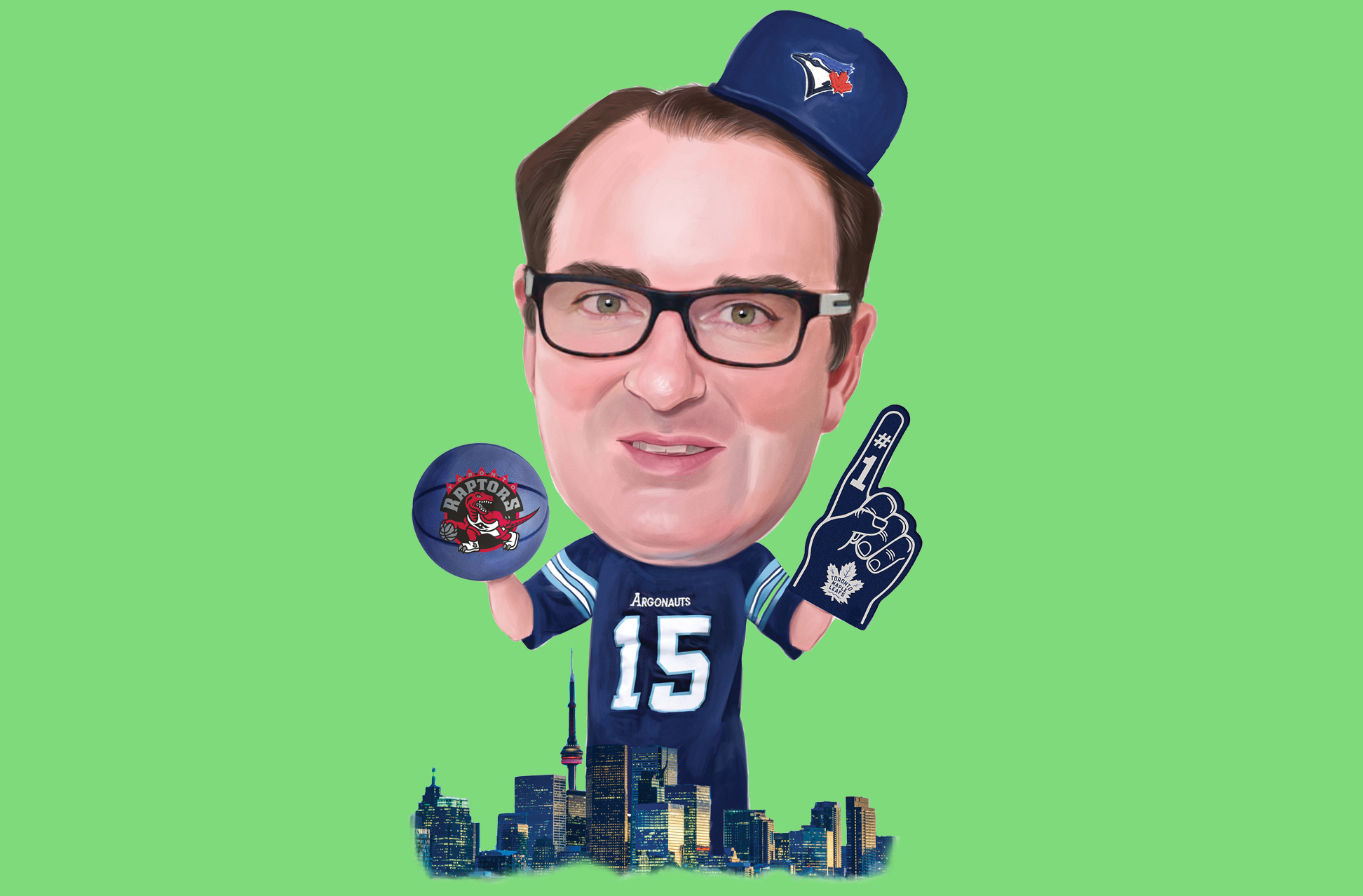 Q
First things first: how are you dealing with COVID-19 and the shutdown?
A
On the family front, we had a full house. Three of our four children were working from home full-time, and all three are in the insurance business. I joked that we had underwriting in the basement, claims on the main floor and broking on the second floor. Hectic at times, but we found a way to make the best of it. On the business front, we mobilized 1,000 colleagues to work from home within the first week of the shutdown. Navacord's priority was focused on the safety of our team and helping our clients through this time of uncertainty. I was really proud of how we responded.
Favorite city to travel to: London ("It's is where insurance started 300 years ago with Lloyd's of London.)
Favorite vacation spot: Italy ("I love the culture, the different types of food in the different regions. And, of course, the great wine.")
Favorite city in Italy: Rome
Favorite movies: Gladiator, Goodfellas and Rudy ("I'm a big action-movie guy.")
Favorite Canadian athlete: Wendel Clark (hockey), Bianca Andreescu (tennis)
Favorite author: Jim Collins
Favorite Toronto restaurant: Butcher Chef
Favorite dish at Butcher's Chef: Rib-eye steak, bone in, medium rare, with a side of lobster pasta
Q
Why do you think your kids have gravitated to insurance?
A
During our family dinners, insurance was a frequent topic of discussion. I would reinforce to them how it is one of the greatest industries to work in. My children saw the evolution of my career and how much I enjoyed it. It wasn't necessarily their first choice, but once working in it they saw firsthand what a great industry it is to build their career.
Q
You grew up in Calgary. What was your childhood like?
A
I grew up in an Irish-Italian household, so lots of great food and a large extended family. Sports were important. I was fortunate enough to get a scholarship to play football for the University of Calgary and be part of two national championship teams.
Q
How'd you end up in Toronto?
A
About 16 years ago I was offered an opportunity to become a senior executive at a large insurance company. Toronto is the financial hub for Canada, which excited me. The move has definitely paid off, both professionally and personally.
Q
Now that you're entrenched in Toronto, I can ask this—Maple Leafs, Blue Jays, Raptors or Argonauts?
A
Yes to all of the above. Toronto is a great sports city. The Blue Jays' playoff run a number of years ago was exciting, and most recently the Raptors had an epic season in 2019. Nice to see a Canadian team win the NBA championship. The whole city seemed to be cheering the Raptors on to a victory.
Q
What's the one thing most Americans get wrong about Canada?
A
Understanding the geographic scope of the country. Flying from one end of the country to another, it's a seven- or eight-hour flight.
Q
What is something your co-workers would be surprised to learn about you?
A
In my 30s and 40s I became a pretty serious marathoner. I ran the New York, Chicago and Toronto marathons. I'm still running, just slower and shorter distances.
Q
If you could change one thing about the insurance industry, what would it be?
A
Find a way to make the industry exciting for young people to want to build a career.
Q
I hear that from executives all the time. How come that's not happening?
A
Our industry needs to focus more on evolving at a faster pace, more innovation and leveraging technology. The younger generation wants to be involved in an exciting industry versus a stale, legacy industry.
Q
Last question: What gives you your leader's edge?
A
Taking the time to invest, mentor and develop people has served me well in sustaining long-term relationships. People do business with people they like and trust. I met my current business partner, T. Marshall Sadd, 26 years ago, and worked in the industry together, but only in the last six years did we become partners to create Navacord. Together with our team, we have built Navacord into one of the largest commercial brokers in Canada.