Shaun Shaun Hooper, President and CEO, North America, Cooper Gay Swett & Crawford (CGSC)
We're not a commodities trader. We're not an investment banker. Those are things-the panache-that youngsters are looking for.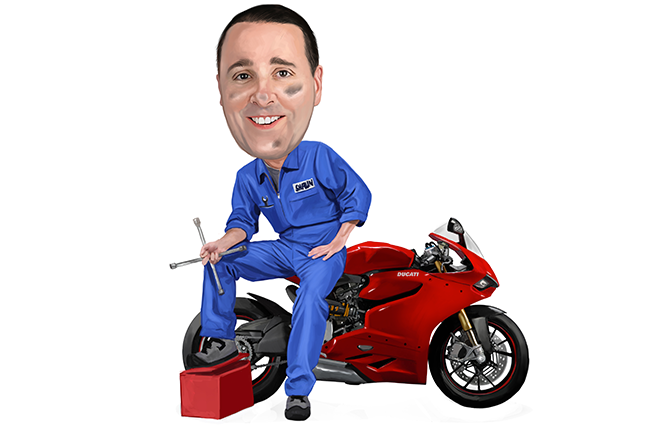 Q
Tell me about where you grew up.
A
I grew up in Lindfield, about 50 miles south of London. It's a small village next to a larger town. I have one older sister. We spent a lot of our time doing things I'm sure we shouldn't have been doing. We spent most of our time outside on our bikes, unlike kids today.
And you still have property in the area?
That's where my family is still. I have a home down in Sussex and one in West London, which means I really am a traveling gypsy.
You really do travel quite a bit. What's your schedule like?
I travel between London and the U.S. pretty much every week. I also travel down to Latin America quite a lot, and Europe. I tend to go to one of our offices and work there for a week. I'm kind of used to it now, to be honest. You have to like airports and restaurants.
With all that travel, what's your favorite place to visit?
I take my children to Europe quite a bit. We're big fans of Rome. It's the most amazing city in the world. When you walk around Rome, there's so much history, so much amazing architecture and art. On pretty much every street there's a sculpture, a mosaic, a painting by people you've only read about.
Since you spend so much time in the United States, can you share with us your favorite restaurants?
In New York, Mr. Chow in Tribeca. In Atlanta, Bones, a steakhouse. In Miami, I like two: Zuma, in the Epic Hotel, and Hakkasan, in South Beach.
Would I be stereotyping if I assumed you're a big soccer—or football—fan?
I'm the only Brit who's not. I grew up not watching football. I'm a huge motor racing fanatic, a massive metalhead. Cars, motorbikes—I ride them, I race them. Now I'm doing some heritage car racing. At the moment I don't have a motorbike.
When did you start riding motorbikes?
I've ridden motorbikes since I was a kid. When I had children, I got rid of my Ducati. I managed about six months without a bike. I decided I needed something very slow and very loud, so I bought a Harley. I kept it eight weeks before I got bored.
And now you build your own bikes.
The first one I did, someone wanted to buy it within six weeks of finishing. The next one was entered into the AMD World Championship of Custom Bike Building. It won the Modified Harley Class in the U.K. round and went on to win the world title in the modified Harley Class in Sturgis, South Dakota.
Tell me a little about your business.
Cooper Gay Swett & Crawford (CGSC) has $5 billion in annual premiums. We have 1,600 people across 60 offices in the U.S. We describe ourselves as an independent wholesaler of choice. We don't have any retail in our group, which means we're able to be independent.
Who was your most influential business mentor?
Peter Hubbard. He runs one of the insurers in London. I've always worked very closely with Peter. He used to be the CEO of Axa. He was CFO at a bank when I started my first job in insurance. He's always been a very good mentor for me.
What business leader—in any industry—do you most admire?
I'm always very impressed with the way Warren Buffett operates. He has an uncanny knack to identify opportunity. As a business leader, you almost have to have a sixth sense to identify those opportunities that will work and those that will not.
What's the best advice you ever got?
Never take yourself too seriously.
What's the best advice you ever gave?
Learn to delegate. One of the biggest mistakes people can make is believing you can control everything all the time.
How would your co-workers describe your management style?
Supportive, imaginative. I like to give people a lot of freedom.
What have you learned that you pass on to others?
You never stop learning in this business. Everything you do tends to be different. No two risks are the same. No two relationships are the same.
If you could change the industry, what would you do?
We struggle so much to attract talent directly. It's partly because we're not very good at marketing ourselves. We're not a commodities trader. We're not an investment banker. Those are things—the panache—that youngsters are looking for.
What gives you your leader's edge in this industry?
The thing that gives Cooper Gay Swett & Crawford (CGSC) and me an edge in the industry is the quality of people we surround ourselves with. Being a leader of high-quality people is very easy. What I bring to the table is the ability to make decisions quickly and easily.
The Hooper File
Age: 42
Hometown: London, England
Family: Children: Josh, 10; Mollie, 8
Last Book Read: Never Go Back by Lee Child
Childhood Hero: Ayrton Senna. He was a Brazilian motor racing driver who was killed in a race in Italy in 1994.
Wheels: Range Rover Sport 2013