Shaking Up the Bar Scene in D.C.
Introducing a new generation of interns, politicians, and visitors to craft cocktails and small-batch spirits.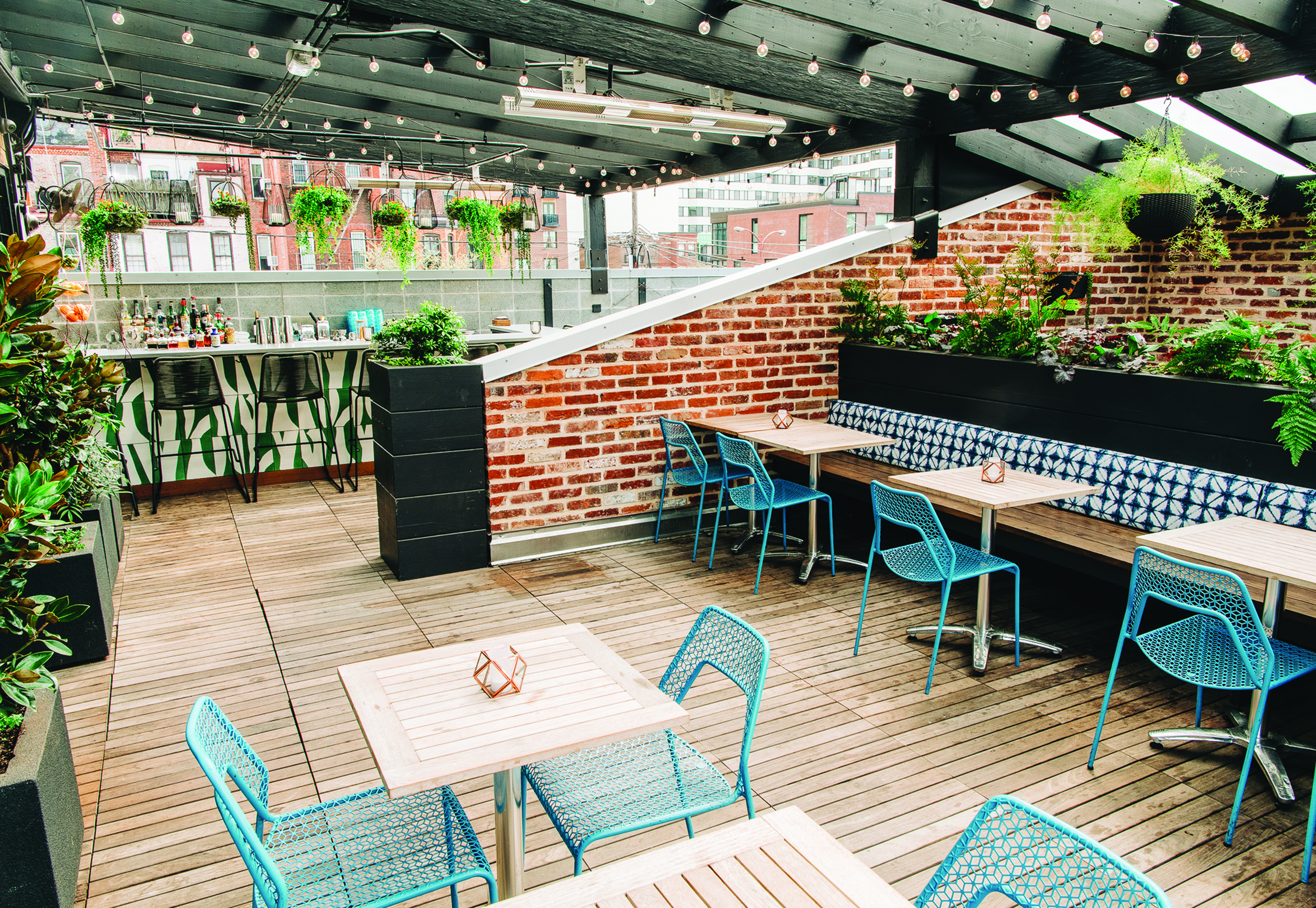 Classic Capitol Hill watering holes like The Dubliner Irish pub and Hawk 'n' Dove are as iconic as the monuments lining the National Mall.
But over the last decade, two locals, Derek Brown and Bill Thomas, have been shaking up Washington, D.C.'s bar scene, introducing a new generation of interns, politicians and students to craft cocktails, vintage booze and small-batch spirits. Brown, whose great-grandfather was once D.C.'s police chief, was named 2015 Bartender of the Year by Imbibe magazine and also received the 2017 Spirited Award for Best American Cocktail Bar for Columbia Room. His most recent endeavor is Pop-Up Bar (PUB), a space that houses a rotation of thematic bars.
Thomas, whose great-grandparents owned bars and restaurants for over 50 years in the city, got hooked on whiskeys in the '80s and '90s. His first bar, Bourbon, had one of the largest selections of bourbon in the United States. He then opened Jack Rose Dining Saloon to accommodate his expanding collection of vintage spirits. His latest establishment is The Imperial, a highly anticipated restaurant with several bars spanning three floors near the always-buzzing Adams Morgan neighborhood.
1
COLUMBIA ROOM
This delightful bar is tucked back in historic Blagden Alley. Check out the reservations-only Tasting Room for a four-course menu of elevated food and drink or grab a first-come, first-served spot at the Spirits Library or Punch Garden, where the menu features highballs, old-fashioneds and no-proof cocktails.
2
THE IMPERIAL
The establishment has more than 400 vintage bottles, ranging from pre-embargo Cuban rum to antique gins, which are priced relatively affordably so mere mortals can enjoy them. Looking for something tamer? Have a drink at the rooftop bar, where low-proof cocktails like a fino sherry-based Negroni are the focus.
3
DRAM & GRAIN
Jack Rose Dining Saloon's award-winning speakeasy, Dram & Grain, has moved over to The Imperial, providing needed space for its many fans. Come for the pre-Prohibition era cocktails made with vintage spirits. Reserve in advance if you want to guarantee a seat.