Satiate Your Wanderlust at Home
In the time of coronavirus, we are all armchair travelers.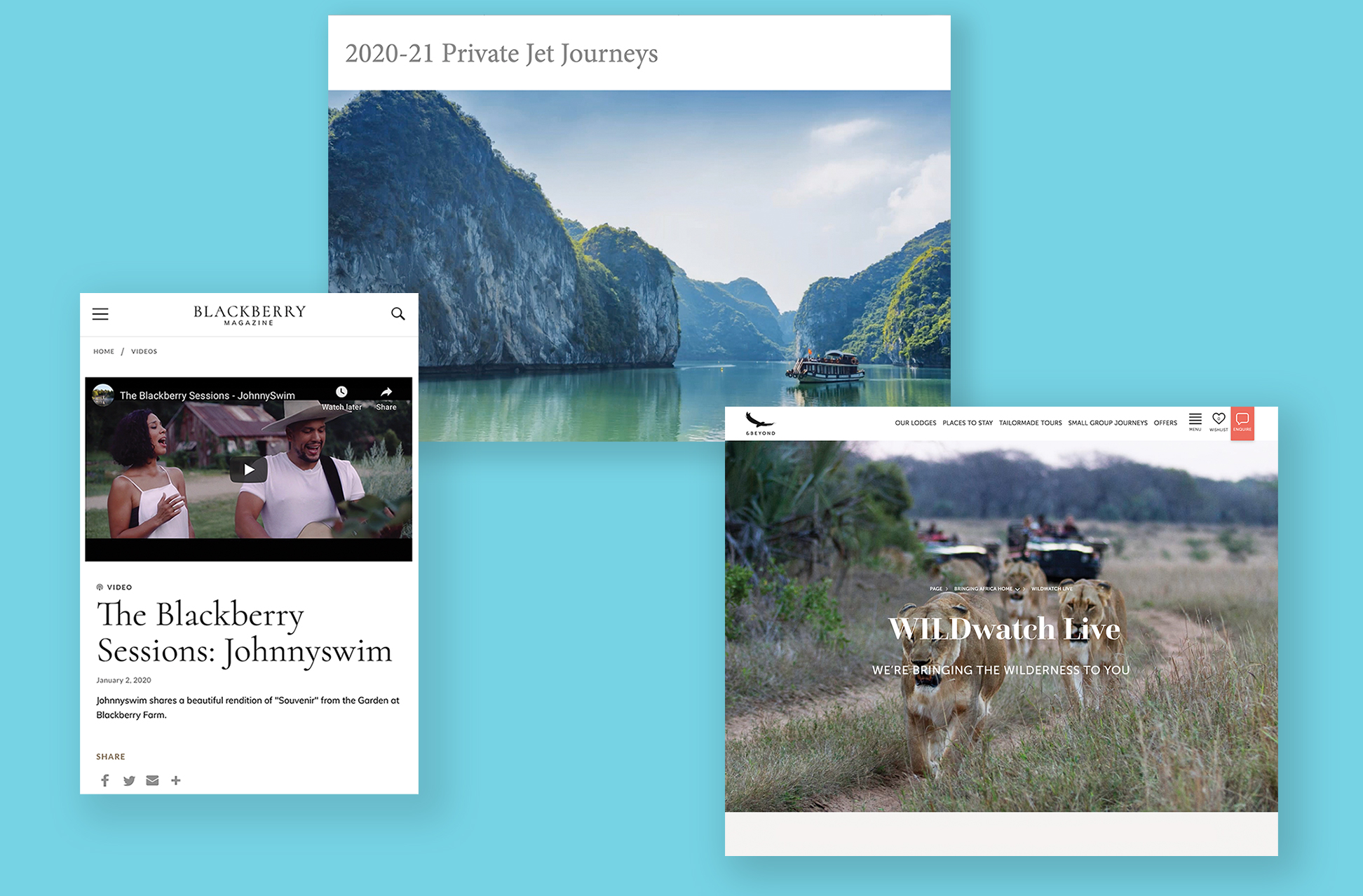 With the pause button temporarily hit on globetrotting due to stay-at-home orders to help flatten the COVID-19 curve, for the time being we are all armchair travelers.
Some of the world's best travel companies have risen to the challenge and are now generating a range of inspirational (and aspirational) online content to satiate your wanderlust.
Abercrombie & Kent Webinars >> The granddaddy of luxury tour companies has an ongoing series of webinars narrated by their experts, who share details about their journeys, destinations and guides. Recent webinars include "Meet accomplished climber and A&K Explorer in Residence Alex Pancoe" and "Discover Journeys by Private Chartered Air with A&K."
History Happy Hour >> Stephen Ambrose Historical Tours has launched a Facebook livestream called History Happy Hour. Two of its historians, award-winning author and filmmaker Rick Beyer and "Band of Brothers" expert Chris Anderson, host this entertaining and informative chat. Grab a cocktail and join them on the SAHT Facebook page on Sunday at 4 p.m. ET as they discuss topics like "Stories from D-Day" and "5 History Books You Would Take to a Desert Island."
Blackberry Magazine >> To whet your appetite for visiting Blackberry Mountain, check out its online magazine. You will find videos, podcasts, recipes, articles and photo galleries that lead you into all kinds of ways to explore living a great life, even if you're stuck at home.
Virtual Expedition! >> Lindblad Expeditions has several ways to keep you virtually entertained Monday through Friday on its website. You can listen to live concerts featuring top world musicians, get tips from National Geographic photographers, and watch videos narrated by naturalists who explore the wild landscapes, remote places and wildlife you would see on an expedition. Set your clock for 6 p.m. every day to catch the Recap, a happy hour video where Lindblad's ship bartenders demonstrate how to mix the cocktail of the day.
WILDwatch Live >> High-end safari outfitter &Beyond is streaming safaris twice a day, at sunrise and sunset. As noted by the company, "In a quest to relieve the tedium of isolation, we've collaborated with wildlife broadcasting experts, WildEarth, to stream (in real time) twice-daily, three-hour long game drives from &Beyond Ngala Private Game Reserve and Djuma Private Game Reserve." You can interact with safari guides by asking questions on YouTube or using #wildearth on Twitter.
Email us your favorite travel book, movie, podcast, app or blog, and we'll publish it in our next Armchair Traveler. Send suggestions to newseditor@leadersedge.com.