San Francisco's Golden Gate Park Turns 150
April 2020 marks 150 years after the California legislature created Golden Gate Park.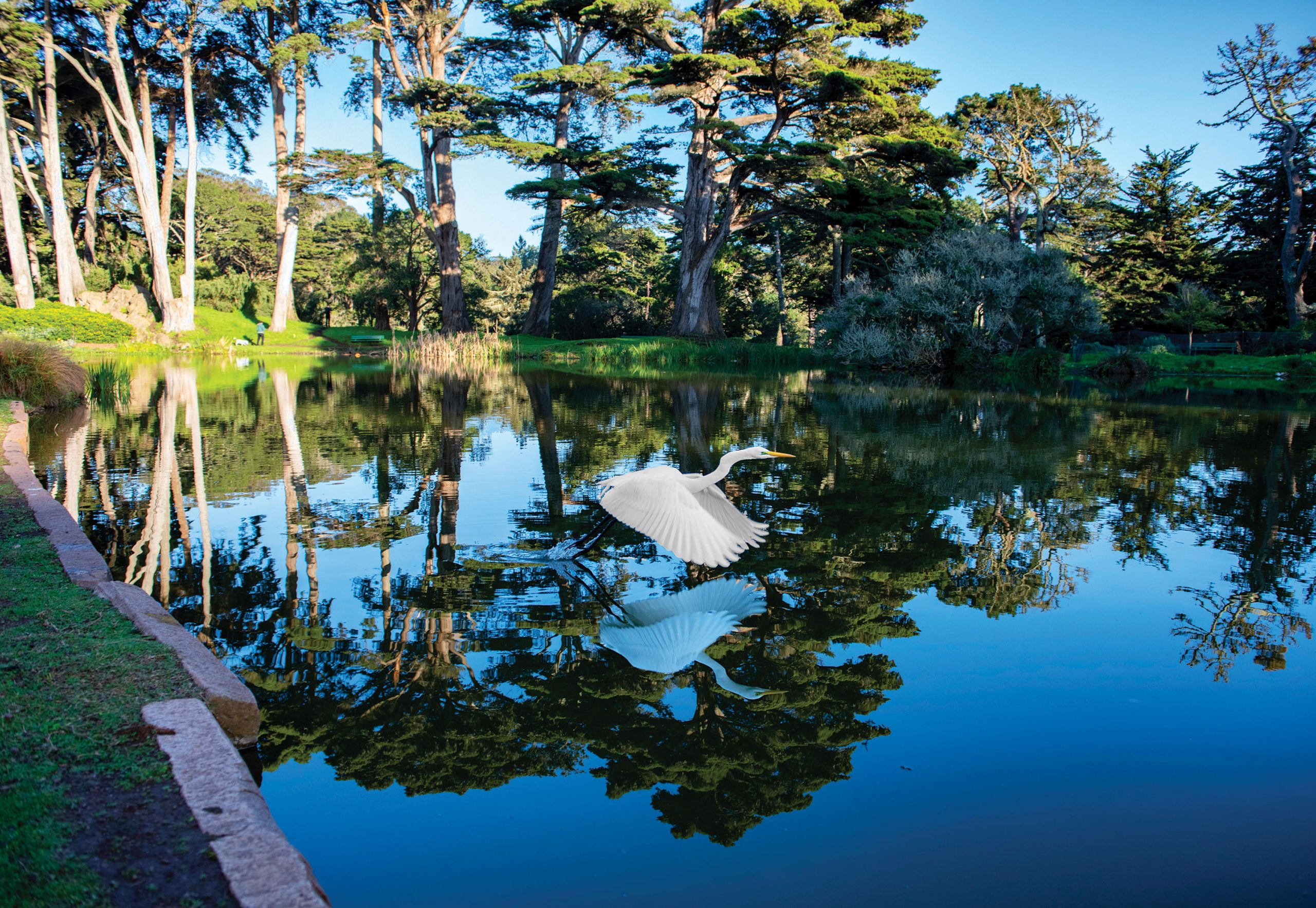 In 1865, the mayor of San Francisco hired the renowned landscape architect Frederick Law Olmsted, who had first come west as a gold mine manager, to design a "Great Park" on the inhospitable "Outside Lands" of the city.
After two years, Olmsted abandoned the project. Popular opinion was that no park could be built on the windswept dunes and brush-covered hillocks. Engineer William Hammond Hall and horticulturist John McLaren, who had apprenticed at Royal Botanic Garden Edinburgh, would prove the skeptics wrong. It has been written that, when the Park Commission asked if McLaren could make Golden Gate Park "one of the beauty spots of the world," McLaren replied, "With your aid gentlemen, and God be willing, that I shall do." His vision is evident today. Landscaped gardens, bucolic meadows, stands of cypress trees, and lakes surrounded by groves of Monterey pines surely serve to fulfill the wishes of those 19th-century park commissioners.
April 4 will mark 150 years after the California legislature created Golden Gate Park. The anniversary will kick off a yearlong celebration with a free parkwide Community Day. Among the activities will be fly-fishing at the Golden Gate Angling and Casting Club, model yacht demonstrations on Spreckels Lake, and all kinds of entertainment. The main attraction will be an illuminated 150-foot observation wheel that boasts sweeping views from the Pacific Ocean to downtown. The last "vertical merry-go-round" of this scale to operate in San Francisco was the 120-foot Firth Wheel at the California Midwinter International Exposition, held in Golden Gate Park in 1894 (the first world's fair held in the United States west of the Mississippi).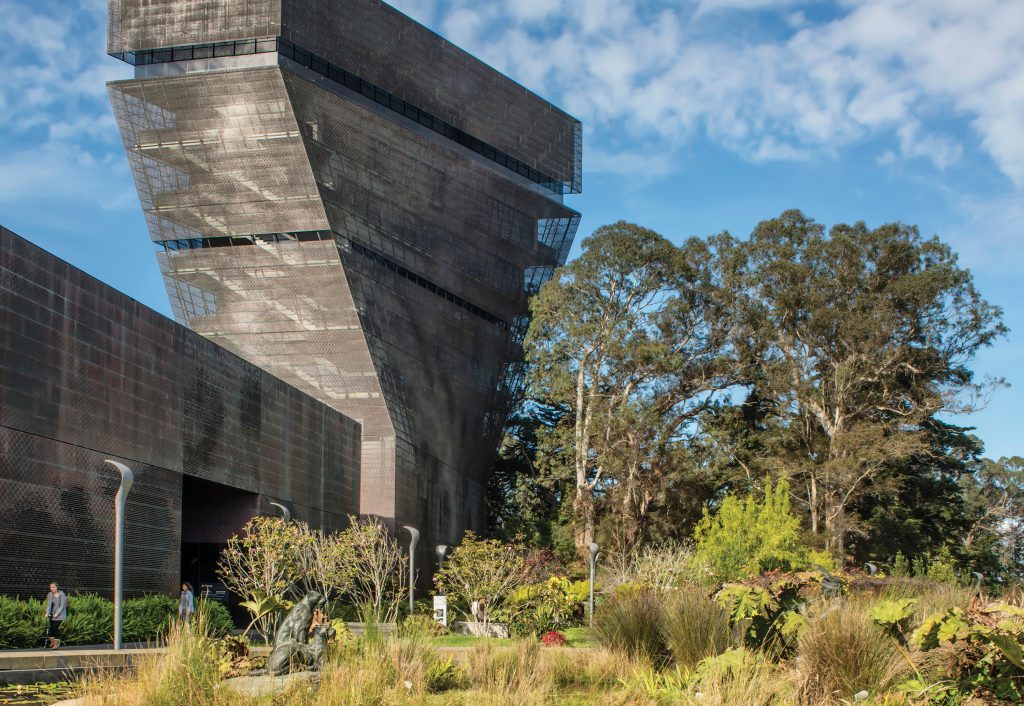 At 1,017 acres, Golden Gate Park is 20% larger than New York's Central Park (Hall corresponded frequently with Olmsted, and Hall's design of the park reflects Olmsted's influence). Golden Gate Park contains some of San Francisco's most significant museums and monuments, among them the California Academy of Sciences, de Young Museum, the Japanese Tea Garden and the National AIDS Memorial. Nearly as old as Golden Gate Park is the Conservatory of Flowers, the park's first formal structure. The only wooden conservatory still standing in the country, it contains almost 2,000 species of flowers and tropical plants, including Phil, a gigantic philodendron thought to be more than 100 years old.
There are many ways to explore the park—walking through Hoover Redwood Grove (the oldest planted species in the park), boating on Stow Lake, biking along the seven miles of paved trails, playing nine holes on the short but tricky Golden Gate Park Golf Course. If you're in town later this year, you can play tennis at the Golden Gate Park Tennis Center, where Hall of Famers Billie Jean King and Rosie Casals honed their games. This fall the historic complex is slated to wrap up a $27 million renovation that will feature 17 new lighted USTA regulation courts, a dedicated pickleball court and a new clubhouse.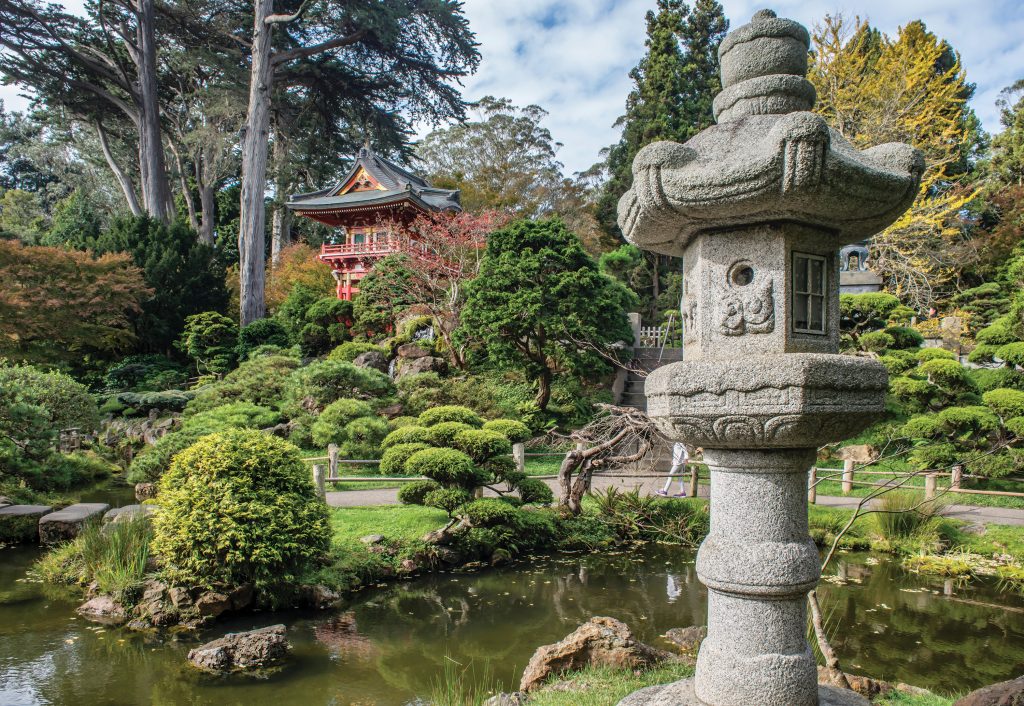 Special events and exhibitions will happen throughout the year, but several free annual events are already on the schedule—Opera in the Park (Sept. 6), Comedy Day (Sept. 13), and Hardly Strictly Bluegrass (Oct. 2-4), which is celebrating its 20th anniversary. But one activity you must do is watch the herd of American bison graze at Spreckels Lake. Beloved by locals, buffaloes have resided in the park since 1891. Twitter founder Jack Dorsey's first tweet was, "I'm at Golden Gate Park watching the bison."