Ricardo Rosenthal, Founder & Group Chairman, Makler
I'm always open to evolution, always. I learn every day.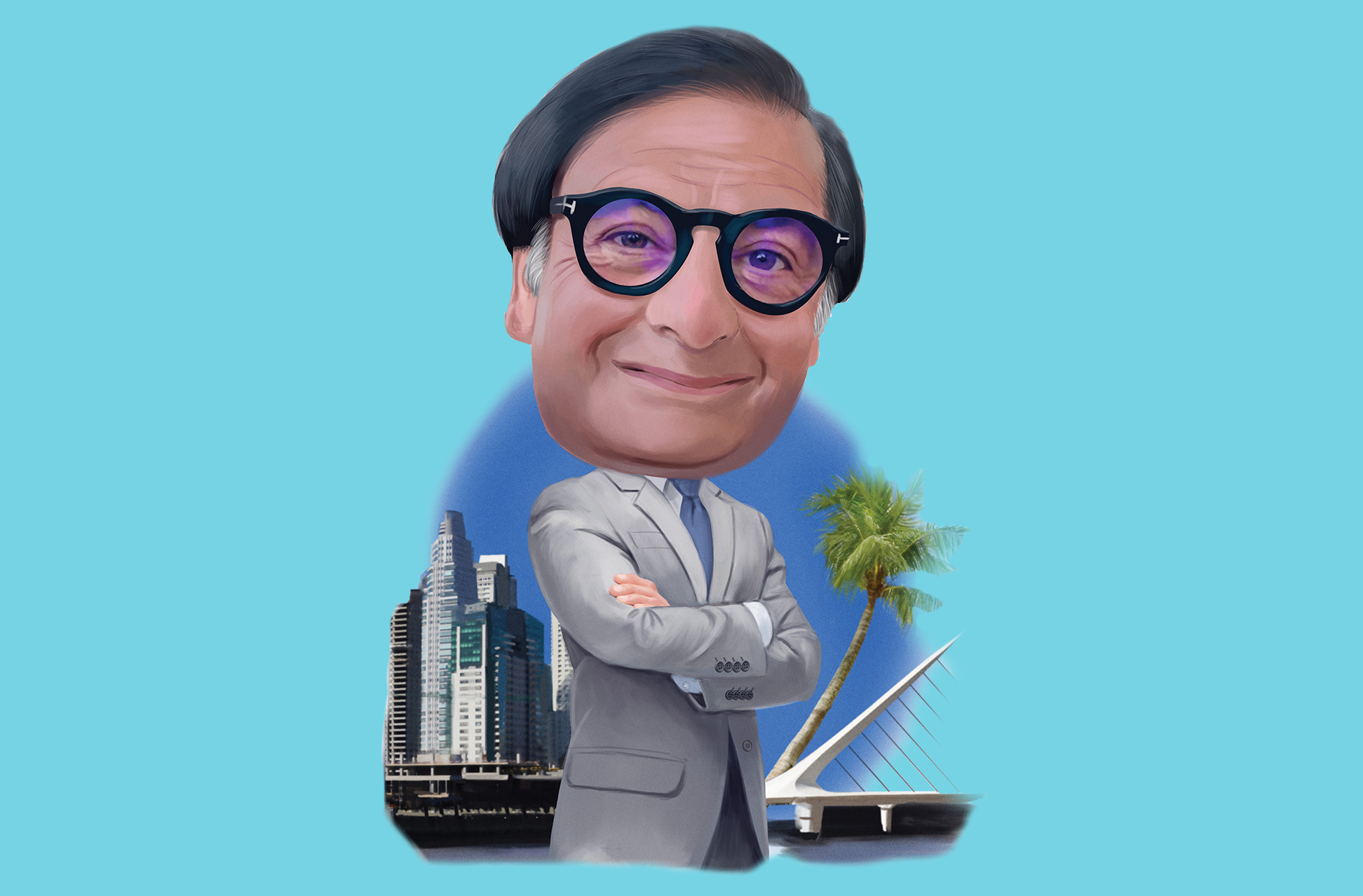 Q
Obvious first question: How are you faring amid the coronavirus shutdown?
A
I've been staying in Florida since March 12. There are no flights back to Buenos Aires until September. Eventually I will have to leave, probably to Europe for a few days, due to the fact I have a tourist B1-B2 visa.
Favorite vacation spots: Florida, Spain, Italy, the South of France
Favorite movie: Chariots of Fire, The Silence of the Lambs, One Flew Over the Cuckoo's Nest
Favorite actors: Harrison Ford and Meryl Streep
Favorite musicians: Phil Collins, Sting and Vangelis
(Recent) Favorite books: Agent Running in the Field, by John le Carré, and Good to Great, by Jim Collins
Favorite Buenos Aires restaurants: Mishiguene and Tegui
Favorite dish at Mishiguene: Corned beef brisket
Q
That sounds like a crazy existence.
A
It could be worse. My family is healthy. Our staff is healthy. And today in Florida the weather is fantastic.
Q
How has the outbreak affected your company and Argentina?
A
First, for Argentina, the impact on lives has been surprisingly low. We have 1,700 deaths and 77,000 confirmed cases [as of early July]. Nevertheless, we had a lockdown starting March 20. We have been dealing business as usual with clients and having meetings by Microsoft Teams and Zoom and other tools. The only thing we are very concerned about is that we are brokers, and brokers like to see their clients. Face-to-face interaction is vital to us. We haven't seen the faces of our clients for more than 100 days. This is something very unusual for us.
Q
Did you grow up in Buenos Aires?
A
I did. I'm Argentinian and Italian and German. My father was German; my mother was Italian. My father moved to Argentina in 1942. My mother was part of the second generation of Italian immigrants to Argentina.
Q
Have you always seen yourself as entrepreneurial?
A
Yes, mostly because I didn't want to work in a structured company and wanted to be my own boss. From the beginning, I envisioned a truly international approach of the company.
Q
Your sons Cristopher (29) and Steven (25) both work for Makler. Did you always foresee their coming to work with you?
A
I told them they should look for something more glamorous than insurance. Both of them said, "We will follow the family company, as this has been an excellent business for over 35 years."
Q
Are your sons expected to take over the reins of the company some day?
A
They will have to work hard to do that. They are in the process now of purchasing shares in the company.
Q
Would you like to see that happen?
A
Of course, I would be very glad to see that.
Q
Ever think about what you would have done if you had not gone into insurance?
A
I wanted to be an electronics engineer. I like to open things and see how they work.
Q
How would your co-workers describe your management style?
A
I would put efficient first. I have the patience to teach, not directly but indirectly, so that people can learn what they do and grow into the company. Many managers have been with us for 15 years. It's a very stable team. I can be very hard, but I can understand if something is happening with a person. My wife, being in HR, helps me to understand certain things from their personal perspective.
Q
If you could change one thing about the insurance industry, what would it be?
A
We are not in a glamorous business. The press, from the insurance industry out to the world, is terrible. The industry has not been able to communicate properly how important the industry is for the business environment. We haven't done anything over the last 200 or 300 years to change this. When people ask, "What do you do?" and I say, "I'm an insurance broker," they look, well, that must be boring. But it's not at all when you're in it.
Q
Last question: What gives you your leader's edge?
A
Most of the time it's hard work. It's anticipating what's coming. It's trying to reinvent yourself many times during your working life. You can't be doing the same things you did 20 years back. You have to change. You have to evolve. You have to be open to the evolution. I'm always open to evolution, always. I learn every day.