Pierre Morrisseau's Syracuse
Syracuse is focused not only on creating a culture of innovation for new startups but also on reinventing how we govern and improve our city.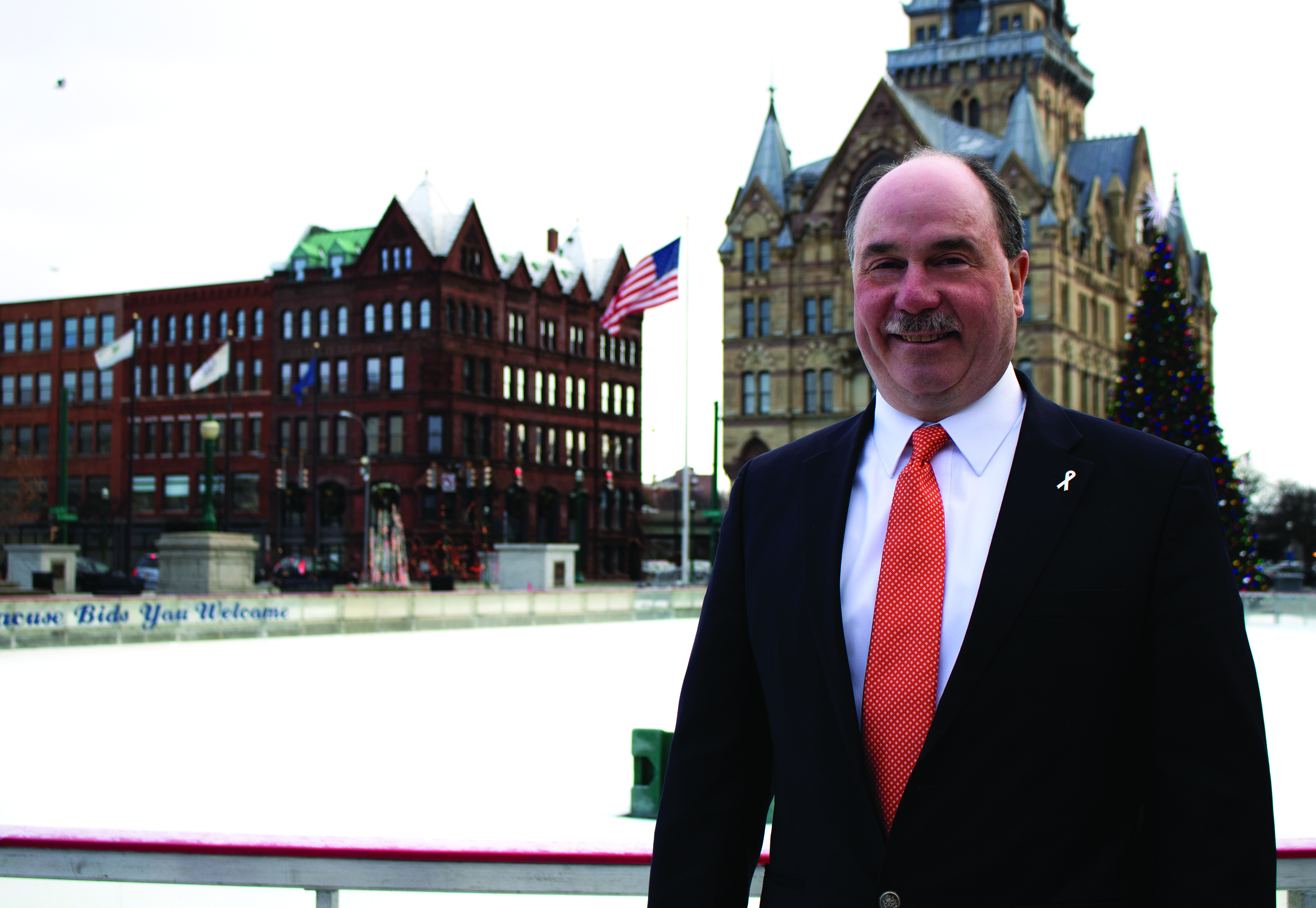 Known primarily for its impressive (read: frightening!) annual snowfall and the famed Carrier Dome at Syracuse University, Pierre Morrisseau, CEO of OneGroup, says there's even more to this Upstate New York gem.
What's to love >> I love the quality of life in Syracuse. We have easy access to so much without the scarcity, cost or crowding issues of larger cities.
New and exciting >> Syracuse is focused not only on creating a culture of innovation for new startups but also on reinventing how we govern and improve our city. Microsoft is establishing a "Smart Cities Technology" hub here, and Verizon and the city have partnered to replace all street lights with Smart LED lights that provide 5G network access.
Dining scene >> Over the last decade, a number of industrial areas in downtown, including the former Syracuse Armory, have been converted to residential and mixed-use developments, which has created a boom in new restaurants. Two of the early innovators are Dinosaur Bar-B-Que, themed after a biker bar, and hometown favorite Lemon Grass Restaurant, which offers exceptional fusion Thai.
Favorite new restaurant >> Citronelle. The soaring glass atrium gives it a New York City feel, and the innovative dishes draw on influences from France, Spain, Greece and Italy.
Classic eats >> Francesca's Cucina has been serving fantastic Italian-American food for a long time. Staff turnover is low, so the service is amazing and they always remember you. There are creative specials every day, but a dish that is unique to Syracuse is the Chicken Riggies, rigatoni tossed with sautéed peppers and onions in a spicy pink vodka sauce. In the summer you can dine outdoors.
Cocktails >> The York has an energetic vibe but is a very comfortable place to have a conversation. The cocktails and raw bar are fantastic.
Stay >> The Marriott Syracuse Downtown was originally the historic Hotel Syracuse. A massive renovation restored the beautiful architectural details and grand ballrooms while doubling the size of the rooms and adding contemporary restaurants.
Things to do >> Attend a basketball game in the Syracuse University Carrier Dome, where record attendance has been more than 36,000. It's an incredible experience. Also, visit MOST, the Museum of Science & Technology, which has many interesting interactive exhibits and an IMAX theater, and the Rosamond Gifford Zoo, which has won awards for its ability to birth elephants in captivity.
Outdoors >> A 20-mile biking and hiking trail runs along the original Erie Canal, and there's a beautiful 10-mile circuit around Onondaga Lake.
Explore >> Check out the nearby Green Lakes State Park to see one of the few glacier-made lakes. Its blue-green hue is due to the minerals in the water. There are fewer than 10 of these lakes in the world.