Pete Gruenberg, EVP, OneDigital
I'm looking for high performance, and I'm open to all sorts of ideas of how we can be successful.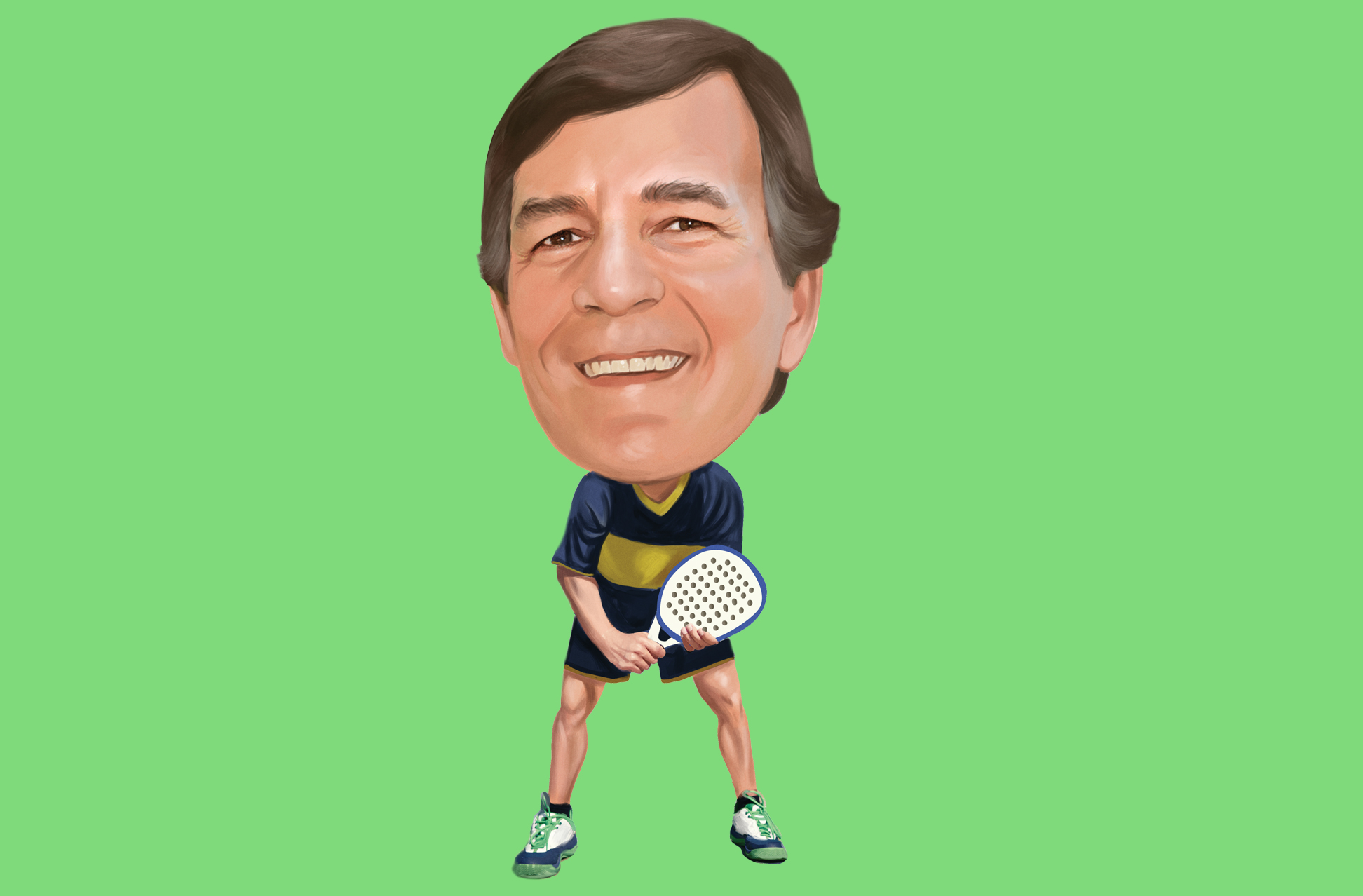 Q
I've never interviewed a national doubles platform tennis champion before. How did that happen?
A
I played tennis at Lafayette College, and when I got out, I started teaming up with one of my teammates. Before we knew it, we were finalists three years in a row, and we won it in 1994.
Favorite vacation spot: "Any beach."
Favorite town on the Jersey Shore: Asbury Park
Favorite New Jersey musician: Bruce Springsteen
Favorite movie: The Departed
Favorite TV Series: "Homeland"
Favorite actor: Tom Hanks
Favorite author: Erik Larson
Favorite local restaurant: Lombardi's
Favorite dish at Lombardi's: "All kinds of pizza!"
A
Maplewood, New Jersey, a great suburban town right on the train line to New York City. I still play platform tennis and tennis with three or four of my childhood friends.
Q
What was your favorite class in high school?
A
History. Even though I was an economics major, I was always interested in the history side of things.
Q
What's the biggest misconception about New Jersey?
A
The biggest thing I would get as a response early on was, "You don't sound like you're from New Jersey."
Q
If, in a non-pandemic world, you could invite three people—living or dead—for dinner, who would they be?
A
Roger Federer, Winston Churchill and Steve Jobs.
A
I admire Federer for his obvious natural talent and skill associated with his success, and the way he does it too. Churchill, obviously, for what he meant to the free world and for his leadership during World War II. I included Jobs, as he was such a visionary leader and for how the Apple products have so profoundly changed our daily lives.
Q
What's the most interesting thing in your home office?
A
A panoramic photo of the 150th playing of the Lafayette-Lehigh football game. I attended with many Lafayette College friends at Yankee Stadium in November 2014. It's one of the oldest rivalries in college football.
Q
Is there a leader in the business world who best prepared you as a leader?
A
Tom Sharkey Sr. He founded Meeker Sharkey, a multi-line brokerage firm based in New Jersey. Sadly, he passed away last summer. He taught me so much about sales, about business. He gave me an opportunity to get into management. Either you loved him or you hated him. Some days those emotions came out both ways.
Q
I've read a lot about the culture at OneDigital. What sets it apart from other company cultures?
A
We are truly a people-first company. Last year we started a quarterly survey of our employees. The goal is to give our leaders a way to measure job satisfaction within their team and to take one action per quarter to improve upon. We treat each other like family. I don't know if you can print this, but we have a "no-asshole" rule. If we don't feel like an individual or team embraces our family values, then no matter how good they look on paper, we won't hire them.
Q
How would your co-workers describe your management style?
A
I'd say very approachable. I'm looking for high performance, and I'm open to all sorts of ideas of how we can be successful.
Q
If you could change one thing about the insurance industry, what would it be?
A
You must hear this all the time, but I would say the perception of our business. When I'm trying to get more young people involved, including my own kids, I talk about understanding what insurance and employee benefits as a career can mean to you financially and how rewarding the work is.
Q
Last question: What gives you your leader's edge?
A
I've been a part of leading so many M&A integrations throughout my career, and my leadership style has been shaped by putting myself in "someone else's seat." If I set them up for success, I know it will be a win-win for me personally and for OneDigital.