Party Like It's 1999…in Miami Beach
South Beach knows how to throw a party.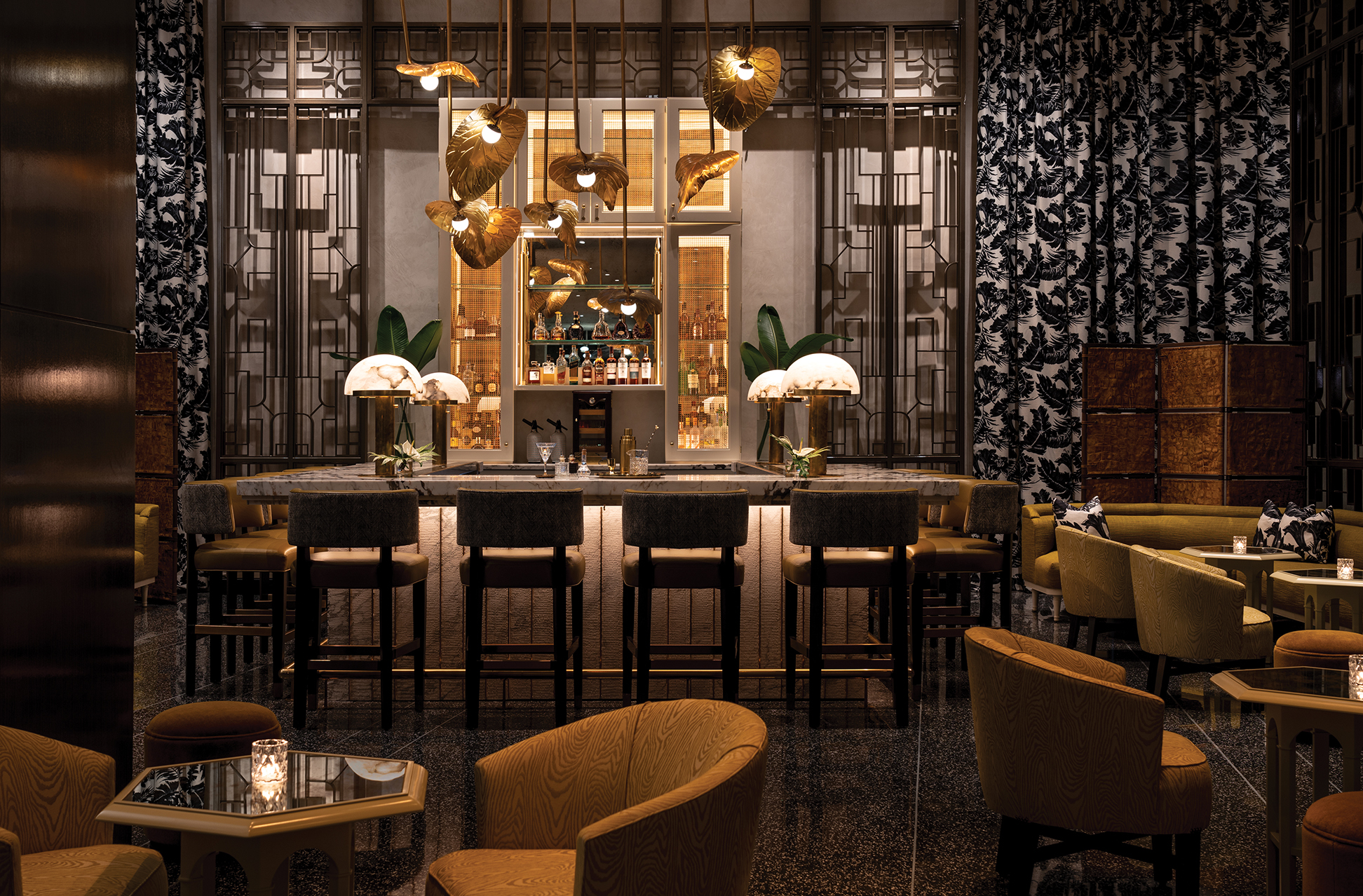 As chronicled in the Miami Herald article "Reflections from Miami Beach Nightlife Pioneers," the 1990s party scene was wild.
As Ingrid Casares, the proprietor of Liquid nightclub (now closed) recounted, "We [Madonna, Guy Ritchie and Gwyneth Paltrow] all partied at the Versace mansion with a beautiful sit down dinner and out of nowhere Jennifer Lopez shows up. She had just been arrested with Puffy (Diddy) in New York for a weapons charge and came to Miami to escape the press."
These days, superstars and supermodels throwing down until the sun rises over the Atlantic Ocean is mostly an entertaining trip down memory lane. But South Beach still knows how to throw a party. Wrap up a day of lounging by the pool at one of these swanky bars-of-the-moment to get lost in a swirl of live music, handcrafted cocktails and sexy surroundings.
1
This speakeasy is accessed through a hipster barbershop that serves complimentary beer and cocktails with its haircuts, shaves and beard trims. Twenty-five-foot velvet curtains encircle the bar and cozy lounge areas. Figurines of jungle cats, flamingo statues and palm prints create a tropical vibe. The Blind Mojito (Puerto Rican rum, simple syrup, lime, mint) and other house cocktails can be ordered by the carafe. DJs, many local, spin everything from dance to funk to oldies.
2
This new bar at The Ritz-Carlton South Beach has an art deco ambience and music wafting in from the live Latin bands that play in the lobby most nights. The bar is named after Morris Lapidus, and a gold chandelier made to look like lush gold leaves pays homage to the architect's lavish design aesthetic. A Little Havana (Havana Club rum, guava, plantain, Cuban coffee) is among the vintage cocktails that are served in fun glasses. The bar menu features upscale appetizers, including a trio of ceviche and smoked fish dip.
3
This in-the-know lounge tucked away at the rear of the Gale South Beach hotel has moved into the larger space occupied by the former Rec Room, so there's a lot more room for dancing to the Cuban bands and DJs that perform Wednesday through Sunday evenings. Bar Lab founders Elad Zvi and Gabe Orta, the spirits duo behind the Broken Shaker, a wildly popular courtyard bar at the Freehand, have worked their magic on the drinks menu. Specialty cocktails like a Platano Fashioned made with Santa Teresa 1796 rum, Maduro reduction and tiki bitters pair well with cheese croquettes with fig jam and other tapas offerings.