Olga Collins
CEO, Worldwide Broker Network, Atlanta, Georgia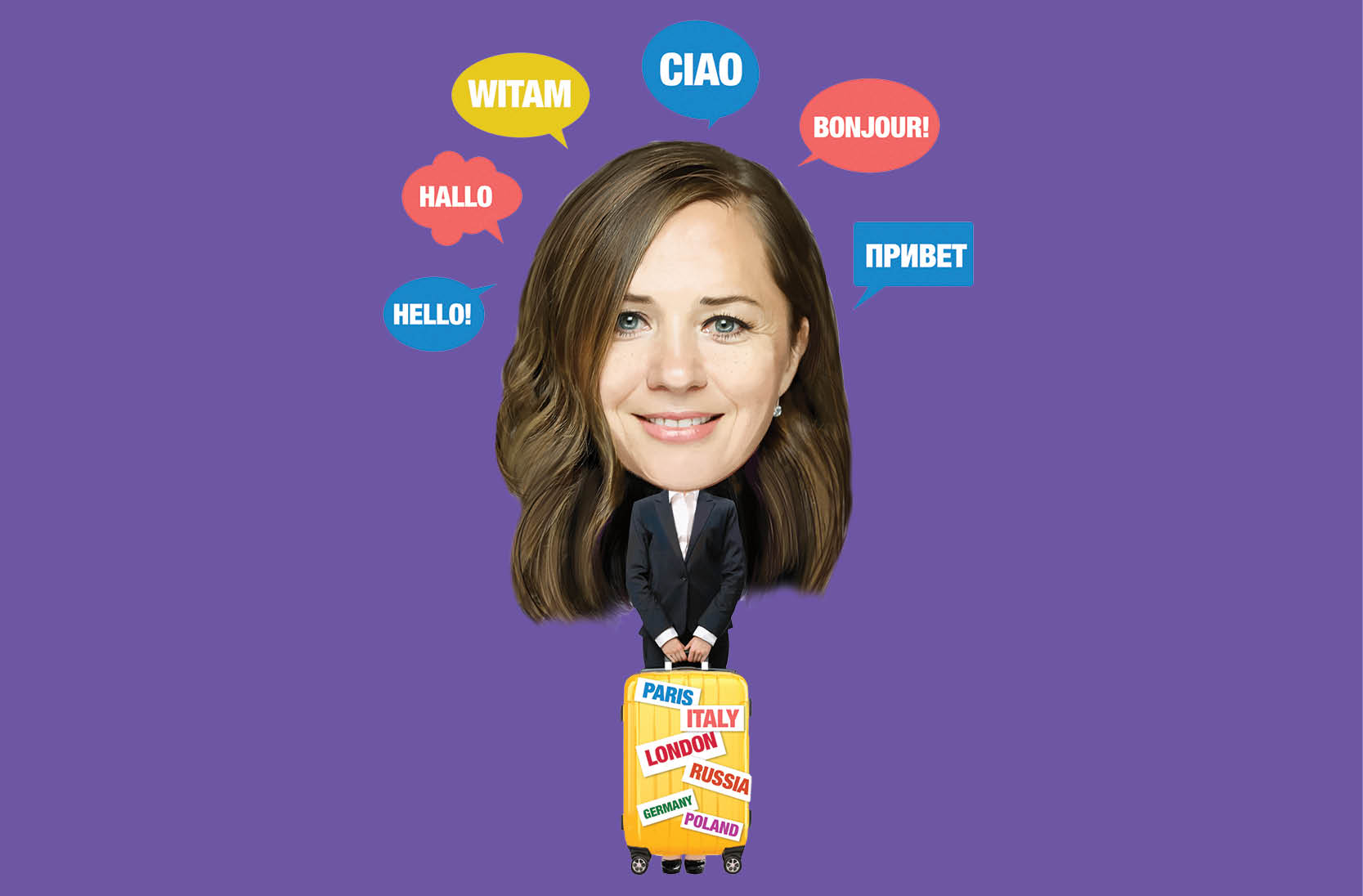 "I never would have thought the to-do list I was making for the new CEO would end up being mine."
Q
You have quite a biography. You told me you speak five languages, which made me feel very small.
A
I've taken on a sixth during COVID. With languages, if you don't use it, you'll lose it. I find myself gravitating toward a couple at a time.
Favorite Vacation Spot: Italy ("I feel at home when I go to Italy—the culture, the sights, the history, the food, the people.")
Favorite Movie: Twelve Angry Men
Favorite Book: The Old Man and the Sea, by Ernest Hemingway ("It's the triumph of the underdog.")
Favorite Food: "I'm a celiac, so I have to be gluten free. So my answer is anything gluten free. I have not met a fruit or vegetable I didn't like."
Favorite Atlanta Restaurant: "My kitchen."
Q
What languages have you studied?
A
My first language is Polish. I was born and grew up in Poland. German was my strongest language for a very long time until I moved to the States. And then English was a must. While in school, I also picked up Russian and French. During COVID, Italian became my obsession.
Q
You moved to the United States when you were 16 years old as part of an exchange program. Tell me about that.
A
It was really my dad who said, "You can't learn a foreign language sitting in your own country." So they encouraged me to put myself forward to become an exchange student.
A
Being from Warsaw, I would have been very happy with California or Florida or anything that doesn't see snow all day, every day. But I ended up near Syracuse, New York, with more snow than Poland has ever seen. It worked out in the end, as that's where I met my husband.
Q
You told me you had health issues as a child and a full spine reconstruction 17 years ago, as an adult. That obviously had to have quite an impact on you.
A
I got to a point where it was truly impacting the quality of my life. I knew, without a fix, I would not be able to start a family. When I was a kid, my mom was told, "She may not walk or talk or grow." I'm very happy to say I'm now an inch taller than my mom and I definitely talk a lot. The best part: I am now a very healthy mother of two amazing kiddos.
Q
Tell me about your love of travel. Has it always been there?
A
It's always been there. You learn so much from travel. That's something I'm trying to instill in my kids.
Q
You describe risk management as a perfect blend of your love for people, travel and analytics. Tell me about that.
A
I consider risk and relationships (my version of R&R) to go hand in hand. Having a close relationship with each other and caring about each other's business really drives our success. And then there's analytics, which is equally important. Without it, you can't really make it in insurance.
Q
You've been in the industry your whole career. What's been the appeal for you?
A
I've always had a passion for global business, so it's definitely the international piece of it, being able to successfully work with people from all around the globe all the time.
Q
Did you always have CEO aspirations?
A
I did not have CEO aspirations until it actually happened. I was fortunate to be given a chance to be on the board of WBN in 2019, but I never would have thought the to-do list I was making for the new CEO would end up being mine.
Q
If you could change one thing about the insurance industry, what would it be?
A
Equality. It's such a big topic for so many organizations. I think we all talk about it, and we put some things on paper as far as a policy, but we need to put our money where our mouth is and actually deliver.
Q
What gives you your leader's edge in this industry?
A
There are a lot of highly successful folks at the head of brokerage firms who have never been on the client side. I think it's my firsthand experience of what clients need that sets me apart in terms of the value and offering WBN provides.