Older & Wiser: The Council at 100
It takes leadership and smart thinking to be sustainable.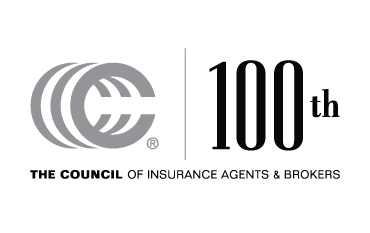 Our Council ad in this month's magazine sums it up: 100 years. Wow. Thank you.
I'd normally take this opportunity to excitedly rant about our magazine's new size and shape and re-introduce you to the top-quality editorial and bold graphics you've come to love, but we also happen to be turning 100 this year, so I'll leave the magazine details to our editor, Rick Pullen. Besides, I wanted the magazine to be a circular shape—I had to settle for a square.
But I digress.
Our Council ad in this month's magazine sums it up: 100 years. Wow. Thank you. There aren't many companies surviving 100 years these days, and we realize how fortunate we are to have a sound and supportive membership that has worked with us to create a better industry and more efficient marketplace with each passing decade. So when we say "thank you," we truly mean it.
Over the years, we've seen much change and growth throughout the industry. We began with the fight against non-competitive regulation and unwarranted state government intrusion into insurance. We witnessed tremendous expansion of employee benefits business and uniformity in agent/broker licensing. We were victorious in the repeal of antiquated countersignature laws and spearheaded legislation to streamline surplus lines transactions.
We've dealt with natural disasters and irrational attacks and the highs and lows that come with a business built on risk.
One hundred years really opens your eyes. And while we'll pay homage to our past and the people and events that have had a significant impact on the way our business is run today (see our "Game Changers" on when our centennial website launches), our main focus in this centennial year is to look toward the future. That's because 100 years gone by simply means we begin 2013 anew, anticipating 100 more years of legislative, regulatory and marketplace challenges and opportunities.
Our goal moving forward is to best prepare the "smart broker" as relates to new business models and better servicing clients. We're working to sharpen our tools and resources and will be hosting webinars each month on topics of import to you and your firm to get you thinking about driving innovation in areas where our industry must evolve.
We're also identifying global trends that we expect to rock our world, businesses and lives in the months and years ahead. This trend series should give you pause to look beyond your immediate environment and think globally, because these may be circumstances that morph into opportunities for brokers. As you know, we've always set our sights on breaking down barriers and exploring these trends as a way for us all to better anticipate what's coming down the pike. We don't need to tell you that it takes leadership and smart thinking to be sustainable. Each trend will be unveiled in the pages of Leader's Edge throughout the year. This month, we analyze and dissect the global economic and political power shift currently underway around the globe. How will this affect your business, and how will you respond to your clients and colleagues?
One of our most exciting anniversary initiatives is our $10,000 student competition, which officially gets underway this month. As you know, the Foundation for Agency Management Excellence (FAME) has worked tirelessly for years engaging younger generations in the insurance industry through research projects and publications, the FAME Scholarship program, a member ambassador program, and more. The Dream. Risk. Win. competition is different, however, because it was the brainchild of our own young employees and interns. College students enrolled in our FAME host schools are asked to come up with a business plan to address a pressing industry issue, and the winners will present their project at our ILF (Insurance Leadership Forum) in October. We've already received positive feedback on the idea and expect some thoughtful business plans between now and the competition deadline in April.
All of these efforts are being put forth thanks to your support and with you in mind. Tomorrow is a new day, and with your continued leadership, we're moving full steam ahead into a bold and exciting new century.