Joe Zuk's New York City
Everyone should visit, or ideally live, in NYC at least once in their life.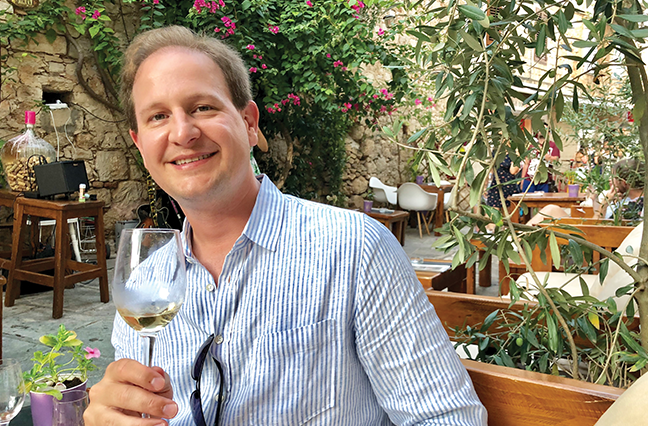 Joe Zuk, Managing Director of Corporate Development and Strategy at Orchid Insurance, gives his take on the city that never sleeps.
What's to love >> Everyone should visit, or ideally live, in NYC at least once in their life. To me it is the greatest city in the world, with the best parts to be found in the smaller neighborhoods and boroughs beyond Manhattan.
Neighborhoods >> I live on the Upper West Side near Morningside Park and Central Park. I love the multiple parks, tree-lined streets, and views of lower Manhattan. I work in the Columbus Circle area, a lively neighborhood bordering Midtown West and the Upper West Side with great restaurants, views of Central Park, and convenient accessibility to the Midtown corridor and Downtown.
Favorite new restaurant >> Leonti on the Upper West Side. It reminds me of a northern Italian bistro with an exceptional and creative wine list, hearty dishes and Milanese influences.
All-time favorite >> Le Bernardin. In my opinion, this New York institution is one of the best dining experiences in the city. The entire menu is exceptional, but it combines my two favorite culinary segments, seafood and French cuisine.
Watering holes >> For cocktails with clients, Manhatta is a great new spot in Downtown that has exceptional views of NYC. The NoMad is my go-to for excellent cocktails and wines and an entertaining scene.
Stay >> In Downtown, I'd recommend staying at The Greenwich Hotel, a boutique place. It is accessible to the FiDi [financial district] but located in Tribeca. In Midtown, The Library Hotel is another great boutique hotel close to Grand Central. It has an intimate rooftop bar with views of Bryant Park.
Thing to do >> My favorite thing to do in NYC is to walk a neighborhood each weekend, people watching, exploring and noticing every changing environment around you. It is the best part of NYC. The city is a living and breathing organism and is always changing.
Off the beaten path >> Visit The Cloisters, a museum in Fort Tryon Park. It has an impressive collection of medieval European art and artifacts in a peaceful and relaxing park with European architecture. A visit feels like a mini-trip to Europe without ever having to leave Manhattan.
Central Park >> I try to utilize the park often in the spring, summer and fall. I love to cycle and walk the park. Everything in Central Park was meticulously planned but feels uniquely natural and brings a sense of calm in a busy city.