Matt Stadler, President, Marsh & McLennan Agency
My wife and I find humor in situations other people might find crazy.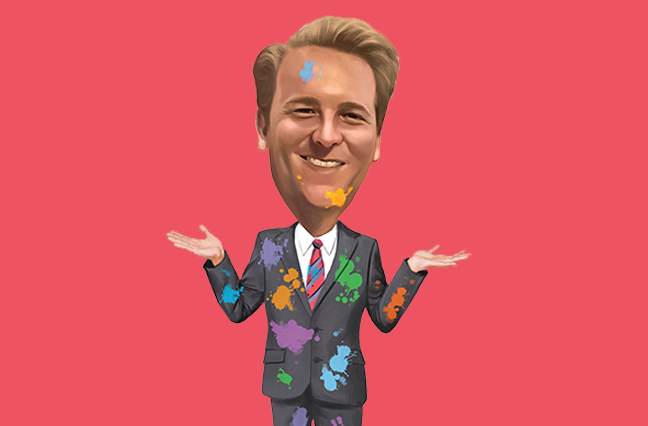 Q
At Texas Christian University, you were executive director of Frog Camp. What's that?
A
Frog Camp is a new-student orientation program that helps incoming students prepare for college life at TCU. Incoming students spend a week together. They could be rock climbing in Colorado or stay in Fort Worth doing community service. Now they have a chance to go to London and other places abroad.
You and your wife, Katie, met at TCU?
We met at Frog Camp. She was actually one of the directors. Katie was also incredibly involved at TCU. She's a natural leader. I'd love to say it was an immediate connection for both of us, but I had to pursue her.
And you've stayed in Fort Worth. Why?
Fort Worth is an interesting mix of cowboy and culture. My wife and I fell in love in Fort Worth and hope to never have to leave.
What is the best thing about living in Texas?
The people. Texans have a very untamed spirit. There's a sense anything can be accomplished here, and that makes it a fun place to live.
You and Katie have four kids ages 4 to 8. That's got to be a tricky balancing act.
At one point, we had four children under 5 years old. If it were up to my wife, we'd have a hundred children. Last summer, we hosted three orphans from Ukraine. Two of the three children are currently in the process of being adopted. It was a fantastic experience. It gave my kids a greater appreciation for the world beyond what they are accustomed to in Texas.
What's the secret to maintaining sanity when you're outnumbered?
A good partner, for one. I think having a healthy appetite for laughter helps. My wife and I find humor in a lot of situations other people might find crazy. I came home last year from a hard workday, a Friday, and a friend comes walking out of the back hallway. She looks at me and says, "I am so sorry, Matt." The kids had gotten into a paint fight in the playroom. They had covered the ceiling, floor, couches, walls and each other in paint. If I hadn't had such a bad day, I probably would have been mad. Instead, I took out my phone and just started videotaping it. By Sunday morning at church, it had 5,000 views. Complete strangers were coming up to us saying, "I would have killed them." In the moment, my first reaction was, "At some point, we're going to think this is funny."
You're an avid fisherman and hunter. Where do you like to fish and hunt?
I go fly fishing for trout in Colorado. My favorite type of hunting is bird hunting—dove, duck. I do some deer hunting, mainly in Texas. I went dove hunting in Argentina with a guide for a week. It was incredible. Next year, I'm heading to New Zealand for red stag.
And you're a downhill skier. How does a Texan become such a proficient skier?
My father is a great skier. I grew up skiing with him and my brother. We'd ski on spring breaks and different holidays. We still ski together when we have the chance.
When you talk about company culture at Marsh & McLennan Agency, what does that mean?
I think culture has to do with the heart of the people who work here. It's about caring for the person next to you and going the extra step to make sure everything is done so they can get home to their families. To me, culture is how you treat people.
What's the best advice you ever got?
There's a plaque on my desk from the Ronald Reagan Presidential Library. It says: "There's no limit to what a man can do or where he can go if he doesn't mind who gets the credit." I absolutely love the quote. I think it speaks to your culture question. It's not about one person. It's about many people pulling together.
If you could change one thing about the insurance industry, what would it be?
I think the industry as a whole has largely been reactive. The last five years we've become more proactive. I think that's the biggest thing I would change—the energy level toward proactivity.
What gives you your leader's edge?
My energy and passion for the people in the business. I love what I do, and when you love what you do, it's not work.
The Stadler File
Favorite Family Vacation Spots
Seaside, Florida, and Durango, Colorado
Favorite Ski Resort
Park City, Utah
Favorite Movies:
The Thomas Crown Affair
The Count of Monte Cristo
Favorite Musician
"Right now, I really like Sturgill Simpson."
Favorite Books
Unbroken
The Boys in the Boat
Wheels
Ford F-150 King Ranch