Marty Rhodes, President & CEO, Stephens Insurance
I was exposed to diverse cultures at an early age. Learning their customs, traditions and food was a very broadening experience.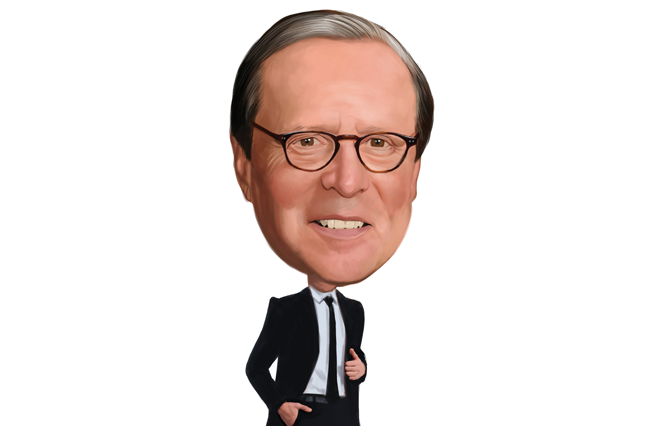 Q
Your father, Jack Rhodes, was the mayor in Lake Village, Arkansas, when you were growing up. What was it like being the son of a small-town mayor?
A
My father still holds the record for longest-serving mayor in Arkansas (33 years). I had to behave a little more than my friends. My behavior had to be exemplary. He wouldn't stand for anything else.
And he was also the municipal judge.
Even though my dad had no legal background, he held municipal court every Monday morning. One of the main things I learned from observing him was he treated everyone the same.
What was Lake Village like back then?
It was a terrific place to grow up. The population was about 3,000. It's on the Mississippi River, so it's a delta community, mostly agricultural. Cotton, soy beans and rice were the three primary crops—they still are.
What was the population like?
The population was about 50% white and 50% African American. There was a large Italian community. They were primarily farmers. My high school friends were from Old-World Italian families. I grew up on great Italian food. We had Chinese families. We had Jewish families. We had Lebanese families. For such a small population, it was a melting pot of diverse cultures.
What did you learn?
I was exposed to diverse cultures at an early age, and learning their customs, traditions and food was a very broadening experience.
What does your perfect weekend look like?
My wife, Tricia, and I have a place in the mountains of North Carolina, outside of Asheville. Tricia has picked up golf, so we play together. We love to hike. We just love the outdoors. I'm getting into fly fishing. There are some beautiful trout streams nearby. I love to hunt. I go to a friend's place in south Texas, where we turkey hunt and bird hunt. There's nothing like duck hunting in flooded green timber in Arkansas.
I understand you're also something of a wine connoisseur.
I enjoy a good Cab. I enjoy some of the Italian wines, Chiantis and Barolos. Tricia and I have been out to Napa and Sonoma. We love Italy, so we've been to Italy a number of times. When you go to those areas, wine is a part of the deal.
What are you reading these days?
American Icon: Alan Mulally and the Fight to Save Ford. It's about his experience when he joined Ford Motor Company, when they were on the verge of bankruptcy. It's quite a story in leadership.
Tell me a little about Stephens Insurance.
Stephens Inc. is an investment banking firm. The Stephens family owns 100% of Stephens Inc. and 100% of Stephens Insurance. We're separate entities, but we're joined at the hip. Property-casualty is 65% of our revenues. Employee benefits is 35%. We have about 160 team members. Our client base is really all over the United States.
You've been in the insurance industry since 1973. What's kept you in the business?
If you don't love people, if you don't love building relationships and interacting with people of all types, you don't need to be in the business.
Who was your most influential business mentor?
W.P. Gulley Jr. He was a mentor and a great, great friend. A couple years after we moved to Little Rock and opened Rhodes and Associates, we merged with a savings and loan agency that Bill Gulley's family started. He introduced me to a lot of people after we moved to Little Rock.
What business leader, in any industry, do you most admire?
That would be Warren Stephens. I have tremendous respect for his integrity and how he conducts himself on a day-to-day basis.
How would your co-workers describe your management style?
I think they would describe me as a team-oriented manager who promotes collaboration. I'm certainly not a micromanager. I encourage people to do what they do best.
What is something your co-workers would be surprised to learn about you?
That I really relax on the weekends.
If you could change one thing about the insurance industry, what would it be?
There's just a consolidation arms race, and I'm not certain that's a good thing for our industry.
What gives you your leader's edge?
Making sure we get the right people in the right seats on the bus.
The Rhodes File
Favorite Wine: Silver Oak
Favorite Author: Harlan Coben ("I just like cliffhangers. His books have always kept me intrigued.")
Favorite Movie: It's a Wonderful Life ("To this day, I watch it every Christmas.")
Favorite Musician: James Taylor
Favorite Vacation Spot: Jumby Bay, Antigua \
Favorite Little Rock Restaurant: Ristorante Capeo
Favorite Capeo Dish: Veal scaloppini or veal marsala