Lori Goltermann, CEO, US Commercial Risk & Health, Aon
With today's fast-paced, technology-enabled world, work and life are hard to separate. It's how you manage this that gives you the work/life balance you deserve.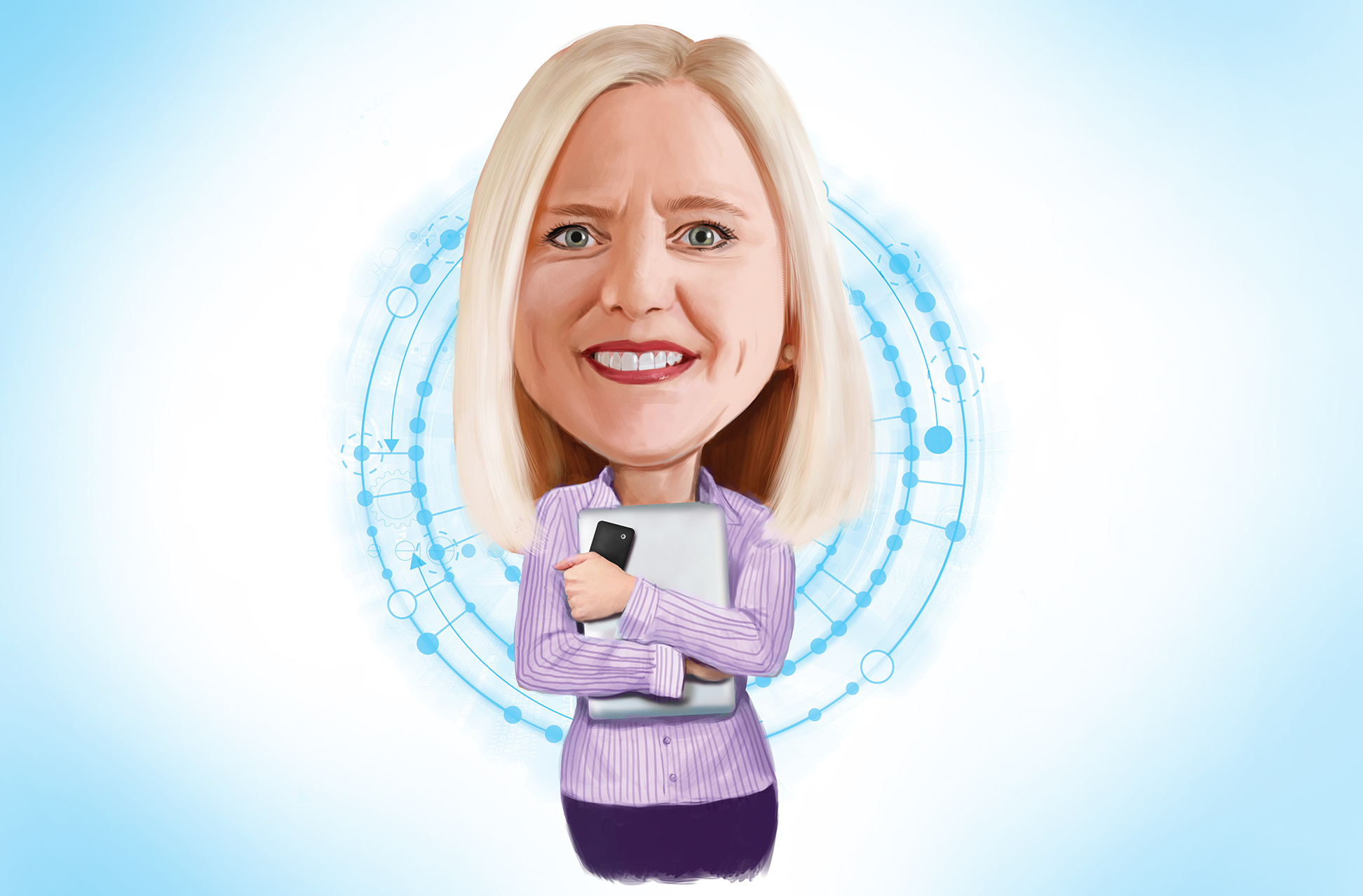 Q
You originally studied medicine in college but took a turn toward business in your senior year.
A
All through high school, I loved biology. When I took my first paying job in college to help support myself, I found myself working at a switchboard at Travelers Insurance. While there, I met Bill Weiler, a regional manager at Travelers. He said, "I think you'd be great as a commercial underwriter."
FAVORITE CHICAGO RESTAURANT: Chicago Cut Steakhouse ("The food, the atmosphere, the energy—it's classic Chicago at its finest.")
FAVORITE VACATION SPOT: Minocqua, Wisconsin ("It's our family summer destination. My daughter is a 'Min-Aqua Bat,' and every year we look forward to seeing the waterskiing acrobatics they put on.")
FAVORITE MOVIE: National Lampoon's Christmas Vacation ("My sister and I have a tradition of watching this every holiday while we wrap presents together.")
CUBS OR WHITE SOX? "Remember, I grew up in St. Louis. I am staying out of this one."
Q
Did he mentor you at Travelers?
A
Oh, yes, absolutely. As I progressed in my career, Bill was there to provide coaching and feedback. If I wanted to bring in any big new clients, Bill would help in the process. Whether it was how to interact with clients or senior leaders, Bill helped me think how I could do things better. I can remember Bill even once providing advice on my business attire (I was cold in a meeting and used my sorority sweater to stay warm). We laugh about that particular example to this day.
Q
Who were your childhood heroes?
A
One of them would be my grandma, Ann Lenz. We would cook together, and she would read to me every night. Grandma Lenz also made most of my clothes—she was a woman of many talents. I don't believe she had an eighth-grade education, yet she had a successful career in finance. Because of her, I never thought of any limitations or challenges I couldn't take on.
Q
You were named one of the industry's "Women to Watch" in 2016. What did that mean to you?
A
Any recognition is humbling. This one in particular came at a time when I was recently named the CEO of U.S. Commercial Risk & Health Solutions, and it gave me added motivation to do the best I could to deliver for the firm and for our clients.
Q
As one of the rare women in a high-level executive position in this industry, do you feel an obligation to mentor young women in the industry?
A
Luckily, we're becoming less rare, but yes, absolutely. I was fortunate enough to have both men and women help me with my career, and I feel it is my responsibility to pay it forward.
Q
What is your advice regarding work/life balance?
A
First, give up the idea that there's a separation between work and life. With today's fast-paced, technology-enabled world, work and life are hard to separate. It's how you manage this that gives you the work/life balance you deserve. I made a decision that I would strive to not be away from my family for work for more than two nights a week, and for the most part I have kept that promise. You need to make time for the people most important in your life, but you also need to take time for yourself, and that's OK.
Q
How would your co-workers describe your management style?
A
I would hope they would say my style is one of inclusion and collaboration. I'm most inspired when I am working with my fellow colleagues or clients on solving problems together.
Q
If you could change one thing about the insurance industry, what would it be?
A
The next generation demands we embrace technology to speed up and improve the way we process everything, from policy issuance to invoicing to certificates. I would like to see the industry accelerate efforts to drive efficiency for colleagues and clients using new technologies.
Q
Last question: What gives you your leader's edge?
A
Surrounding myself with those who teach me and challenge me helps keep my edge sharp after 30-plus years in the industry.