Kyle Lingscheit, CEO and President, PayneWest Insurance
The best part of being a leader is you have the ability to create an environment where people can thrive and succeed.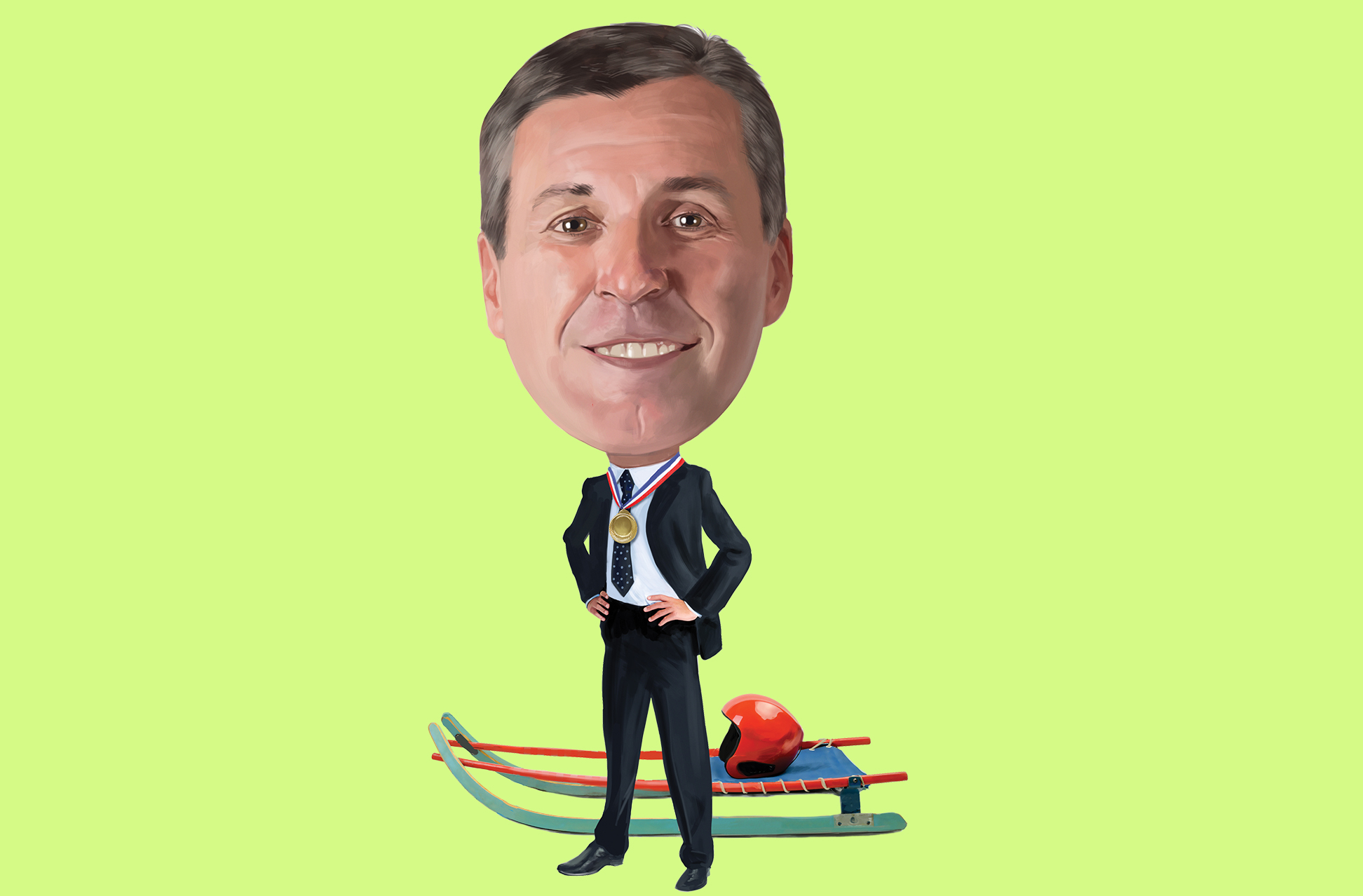 Q
You're based in Missoula, Montana. Are you a native Montanan?
A
I grew up in Great Falls, Montana. We've got a million people in Montana. I tell people it's like one big city with a population of a million people, except the neighborhoods are 200 miles apart.
Q
Tell me about Great Falls.
A
It's a military and agriculture town. There's an Air Force base in Great Falls, and it's right in the middle of what we call the Golden Triangle, which is a big agricultural area. There's a lot of barley raised for drinking beer up there. And actually hemp is becoming big. I just read that there's more acreage being farmed for hemp in Montana than in any other state in the country.
Favorite vacation spot: Flathead Lake in the summer. Scottsdale, Arizona, in the winter.
Favorite Montana-based movies: Legends of the Fall and A River Runs Through It
Favorite actor: Harrison Ford
Favorite workout music: "Something with a good beat, like Flo Rida or Pitbull."
Favorite Missoula restaurant: The Pearl
Favorite dish at The Pearl: Tenderloin with port and Roquefort cheese
Favorite time of year in Montana: Summer ("People ask me where I'm going on summer vacation. I tell them, 'Why would I leave here? There's no reason to leave Montana in the summer.'")
Q
What's the most misunderstood thing about Montana?
A
Over the years, the perception of Montana has changed drastically. For a long time people would ask me if we have paved roads. Now people have been here—they've been fishing here or hunting here, or they have relatives here. And they get it.
Q
Why such a drastic change in perception?
A
People know more about Montana today. We've had a lot of celebrities move here. There are some pretty good pockets of high-tech in Montana. With technology today, more people can work remotely, so they can live where they want to live. We've had a lot of people move back to Montana just for that reason.
Q
What do you like to do when you're not working?
A
I love to go to Flathead Lake. Our place is 95 miles from here, which in Montana terms is pretty darn close. It's in northwest Montana, about 35 miles from Glacier National Park. It's actually the largest freshwater lake west of the Mississippi—bigger than Lake Tahoe. There's a lot of places they call God's Country, but this is it.
Q
What's been the biggest change you've seen in your 34 years in the industry?
A
Consumers are much more knowledgeable today. You have to differentiate yourself to really be able to provide services for them. When people didn't have the internet, they couldn't search for insurance terms. They couldn't educate themselves. They were really dependent on you to tell them everything. Now you're much more of an advisor than someone just selling insurance. That advisor role is becoming more and more important.
Q
What's something your co-workers would be surprised to learn about you?
A
Well, they've learned it, but at one point I was a certified luge official. I was living in Park City, Utah. The Olympics were coming, and I was thinking about how I could get involved. There was an ad in the paper for people who wanted to be luge officials. I thought, what the heck. I never officiated in the Olympics because we moved to Montana, but I'm a certified U.S. luge official.
Q
Your son is interning at PayneWest. Have you wanted him to come to work for you?
A
I have not pushed him to do that whatsoever. If that's what he wants to do, great. But I want him to do what he wants to do. He's got to make that decision.
Q
How would your co-workers describe your management style?
A
They know I'm very competitive. I like to win. I'm somebody who cares about the company, the people, and cares about what we're trying to accomplish.
Q
If you could change one thing about the insurance industry, what would it be?
A
The technology in our industry has been quite slow. To have a more coordinated effort on the technology side, between the carriers and agents, would be wonderful and a big help to the consumer.
Q
Last question: What gives you your leader's edge?
A
The best part of being a leader is you have the ability to create an environment where people can thrive and succeed. It's very rewarding to do just that, watching colleagues come in and grow in the business.