Jeff Rodriguez, President & CEO, Brown & Riding Insurance Services
I spent a career as an insurance broker, but as CEO, 99% of the time my job isn't insurance-related.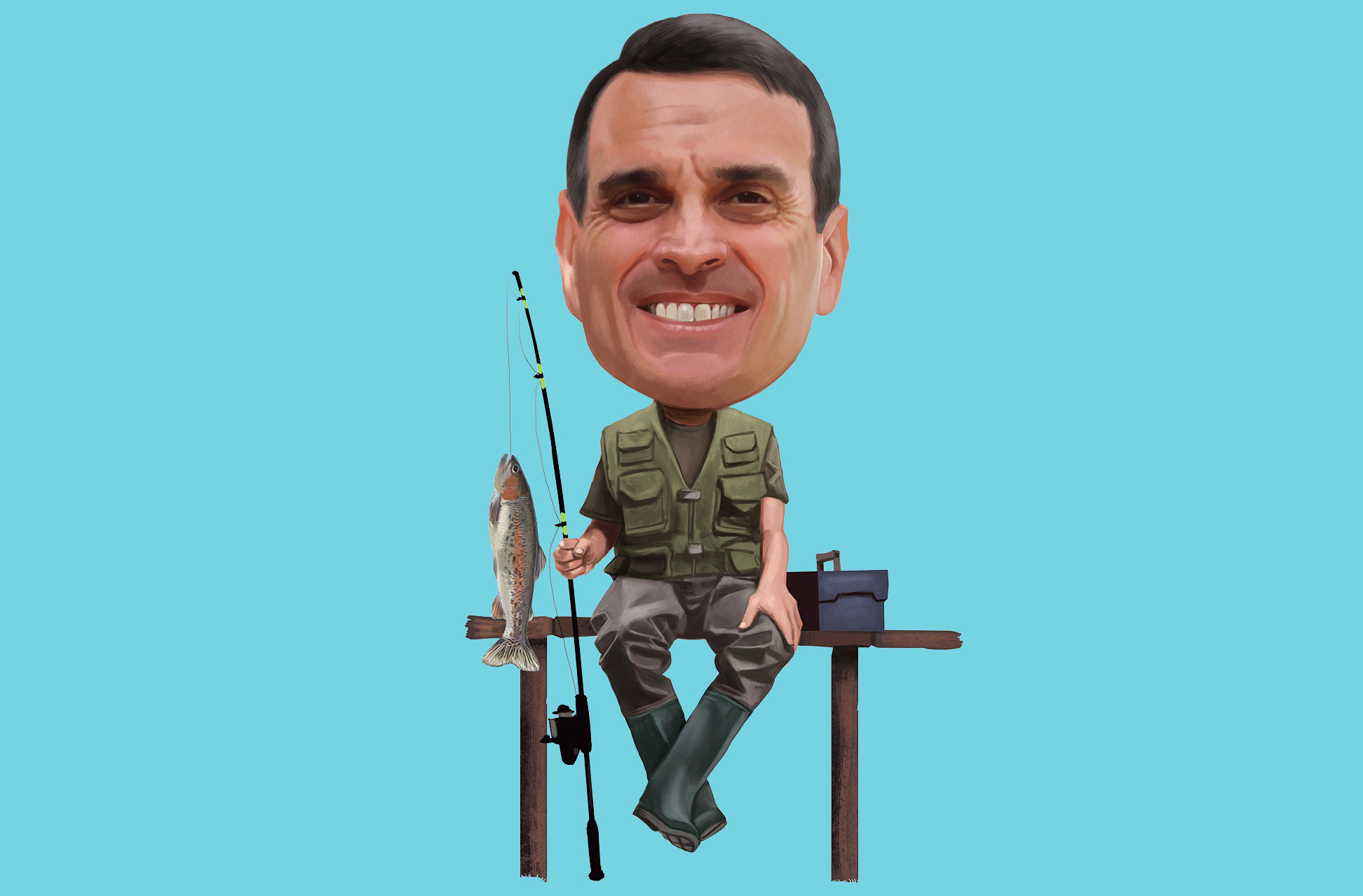 Q
Tell me about growing up in Daly City, California.
A
It's a bedroom community outside San Francisco. They say, next to London, it's the foggiest city in the world. Shortly after high school, I went into the U.S. Army as a military police officer.
Favorite foreign city to travel to: Florence, Italy
Favorite U.S. city: Chicago
Favorite restaurant in Chicago: Swift & Sons
Favorite dish: "A nice steak is always welcome."
Favorite vacation spot: Italy ("It's my ancestral home on my mother's side, and I actually have Italian citizenship as a birthright.")
Favorite actor: Robert De Niro
Favorite musical group: The Rolling Stones ("I have seen them four times, most recently in Chicago in July and Coventry, England, last year. My kids, Marissa and Joe, are totally into the Stones too, which is very cool.")
Why the Army?
I didn't have the money or desire to go to college right out of high school. My father had served in World War II, my oldest brother served in the early '60s, and my next older brother served in Vietnam.
Did they encourage you to enlist?
I chose it on my own. But they understood why, and they supported me.
Eventually you got an economics degree from San Jose State and an MBA from St. Mary's College. Why economics?
I didn't want to go into law enforcement. I had seen enough traffic accidents and domestic violence, which, sadly, tends to be a real problem in military families. I took an economics class and became interested in it, and my interest evolved from there.
When you became CEO at Brown & Riding in 2010, was there anything that surprised you about your new responsibilities?
I was surprised by how critical my post-graduate finance education and other business experience was to my performance as a CEO. I spent a career as an insurance broker, but as CEO, 99% of the time my job isn't insurance-related. I found I needed to be actively working with our teams in finance, accounting and human resources and have a working knowledge of the goings-on with IT.
How often do you travel for work?
Maybe 100 flights a year or more, so that's an average of a trip every week. Next week I'll be in Atlanta, Los Angeles, Chicago, then back to Dallas. It's pretty intense.
What's something the rest of the country doesn't understand about Dallas?
It's much more of a melting pot than I ever would have thought coming from California.
Do you enjoy the traveling?
I like going places. I just don't like getting there. But I see the value in it. You can't replace direct human interaction.
Brown & Riding has a unique affiliation with the University of Mississippi. How did that happen?
It was sort of by accident. I met a student at an industry event who told me about the risk management and insurance program at Ole Miss and put me in contact with the dean. We hired a graduate from there who turned out to be phenomenal—and so far the youngest to become a shareholder in the history of the company. Shortly after that, we opened an office in Oxford and began hiring a lot of great kids from its risk management program. I eventually purchased a home near campus, and both my kids ended up going to school there.
So which place has the best weather—California, Texas or Mississippi?
California. No doubt. Not even a question, but there are trade-offs for the weather.
Brown & Riding has been named one of the best places to work. Which three words best describe your company culture?
Teamwork, quality, professionalism.
What does your perfect weekend look like?
At our house on Lake Bob Sandlin, about 90 minutes from Dallas, fishing right off my dock. It's a great place to decompress.
What do you fish for?
Catfish, bass and crappie.
How would your co-workers describe your management style?
Rapid and supportive—we move at a fast pace—and very collaborative.
If you could change one thing about the insurance industry, what would it be?
So many insurance carriers and brokers think about the short term rather than the long term.
Last question: What gives you your leader's edge?
I always remain focused on our core mission: to help enable our customers to do business and protect them when bad things happen. I view the insurance industry as the guardian angels of commerce.