Check Out Before Checking In
Virtually tour these five new hotels.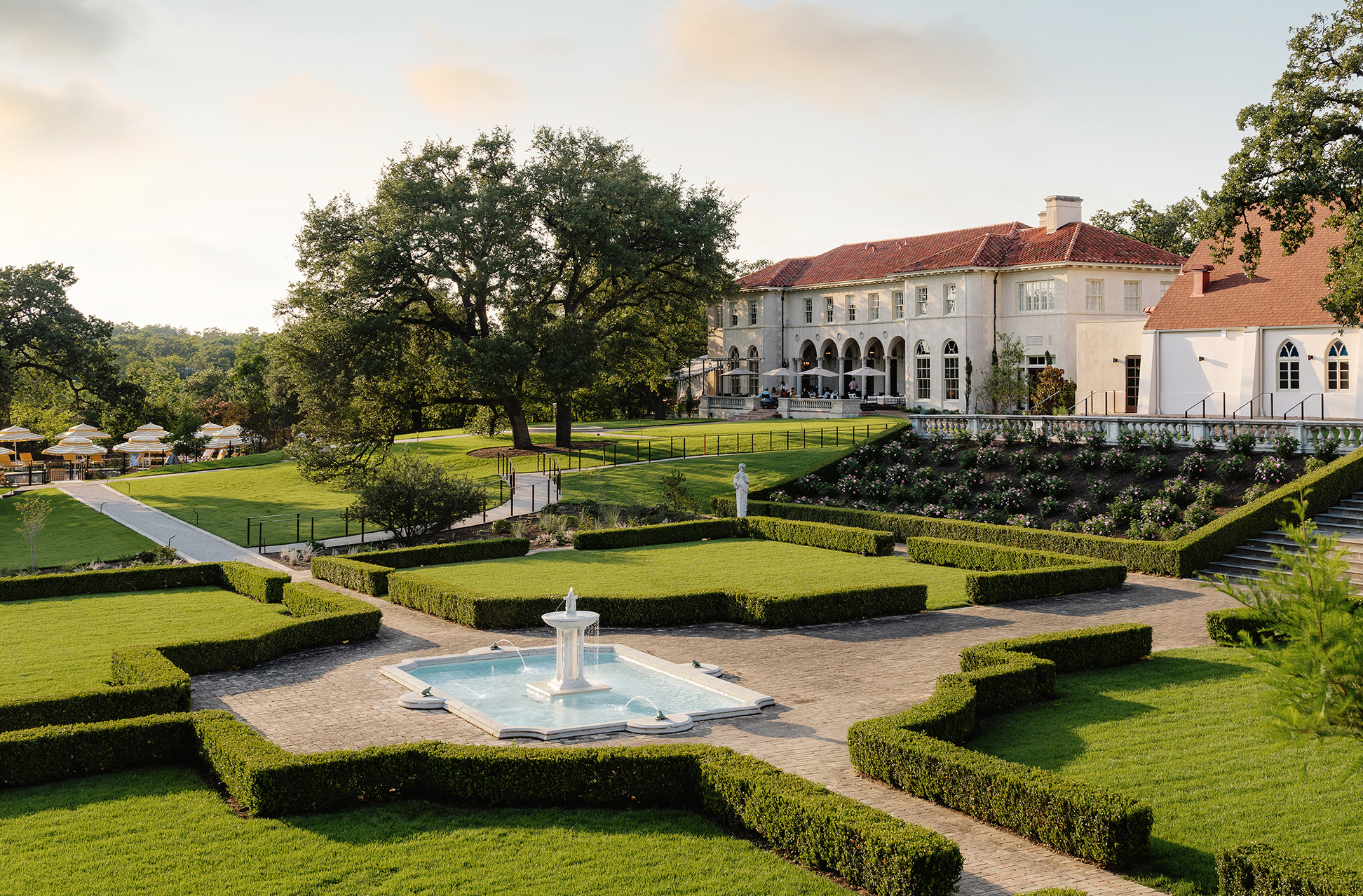 With safety protocols in place, special packages for working remotely, tutoring and childcare, and discounts on longer stays, these five new hotels could be your temporary office, a second home or an idyllic spot to renew your soul. Whether you check in sooner or later, you can take a virtual tour through their photo galleries now.
Commodore Perry Estate in Austin, Texas >> This elegant hotel is set on 10 lushly landscaped acres in the heart of Austin. All of the rooms are exquisite, but the one- and two-bedroom suites in the original Italian Renaissance revival mansion are like staying at the home of a well-to-do friend who has excellent taste. With round-the-clock business support and daily tutoring and childcare, you can stay for a week or even a month.
Hotel Bennett in Charleston, South Carolina >> This grand hotel on King Street boasts a classic European-meets-Charleston décor and oozes southern charm. If your company is puzzling how to safely meet in person again, consider the hotel's Well-Meeting program that includes the option to utilize a variety of event technologies, such as live streaming, virtual gatherings, videoconferencing and webcasting. Bonus: Hotel Bennett's Plaza opens out onto Marion Square, a lovely setting for an outdoor event, and there's flexibility if you have to cancel.
Rosewood Miramar Beach in Montecito, California >> Inspired by the beautiful homes and grand estates of Montecito, the seaside setting and residential feel make this resort a lovely place to work and relax. As for working, the hotel will outfit your room or suite with a monitor, wireless mouse and keyboard, printer and essential office supplies, and deliver fresh coffee each morning.
Castle Hot Springs in Phoenix, Arizona >> Bungalows, cabins and a historic cottage provide plenty of room for privacy and social distancing at this new wellness retreat. Renew your spirit soaking in the hot springs while benefiting from the therapeutic minerals contained in the water. Hiking in the Sonoran Desert, kayaking on nearby Lake Pleasant and eating "farm to fork" meals will leave you feeling healthier than you have in months.
Willow House in Terlingua, Texas >> This desert retreat six miles from Big Bend National Park sits on 250 acres of private land. A hint of inspiration from Georgia O'Keeffe's southwestern style informs the design of the 12 casitas, all of which have unobstructed views of the Chisos Mountain Range from their private terraces. It's a cool place to relax and unwind in far west Texas.