Brenda Rose's Toronto
Toronto is a city of many parts. Get out and explore!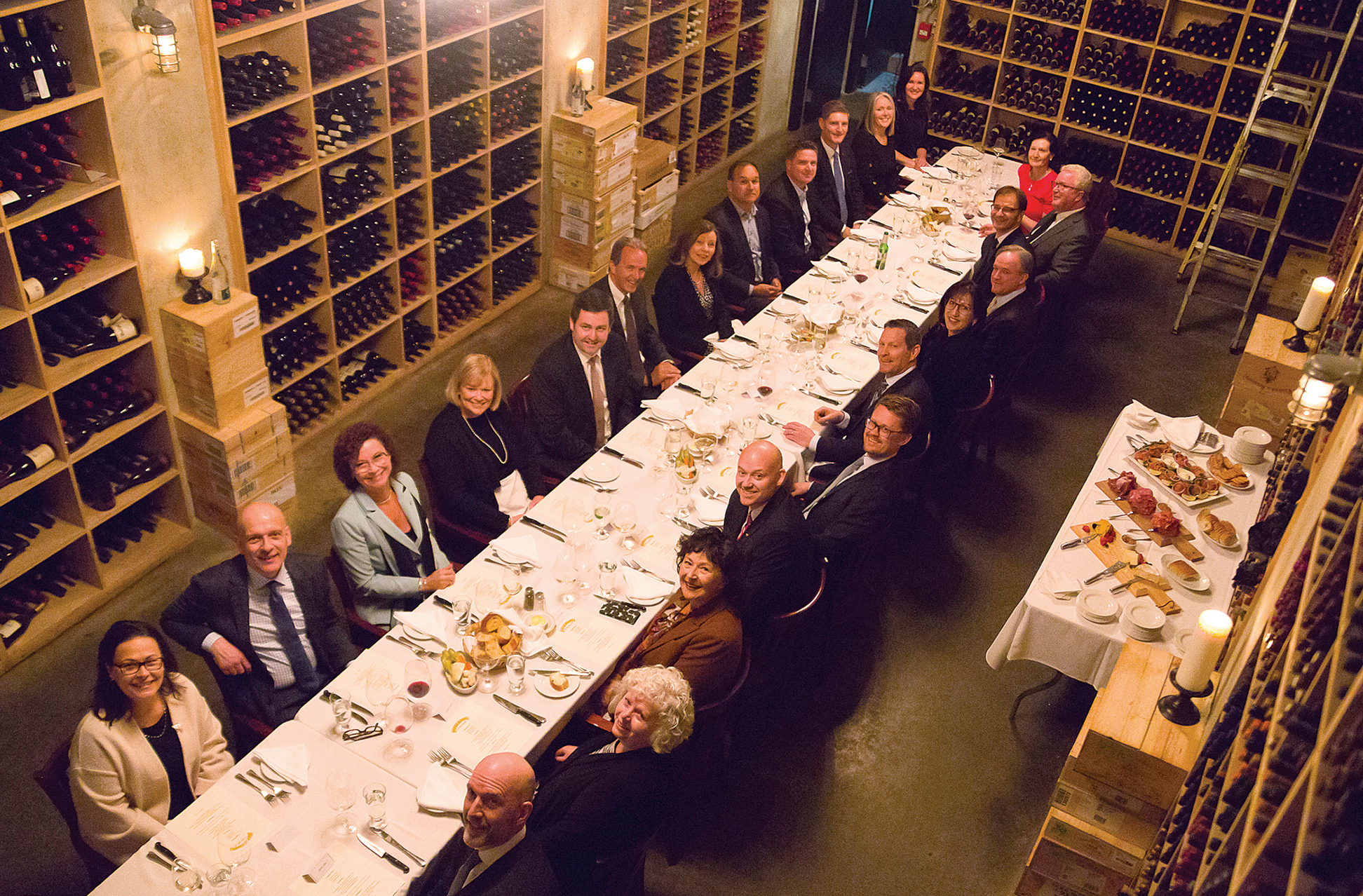 The provincial capital of Ontario, Toronto is the most populous city in Canada, with more than 2.7 million citizens. Known for its diverse population (over 160 languages are spoken in the city) Toronto offers a unique blend of culture and personality, says Brenda Rose, vice president and partner at FCA Insurance Brokers (pictured above, in light blue).
What's to love >> Toronto is a city of many parts, so there is a lot to explore. Spread over a large area, there are so many different neighborhoods—The Danforth, Rosedale, Chinatown, Little Italy—cultures, styles and personalities all existing side by side and crossing over. The historical part of the city exists a few blocks from the newest, most modern projects. Throughout Toronto and along much of the waterfront are green spaces and walking and biking trails.
Restaurant scene >> Toronto is an international city, so you can get any kind of food you want here. But a current trend is restaurants serving fusions of different, sometimes eclectic, cuisines, which makes for some adventurous eating. DaiLo is a prime example. The place is exceptional. The staff is very engaged with customers, the food and the whole experience. The Woodlot is another place where everyone will find something surprising and delicious on the menu.
Favorite restaurants >> I have two go-tos. Barberian's Steak House, a long-established, old-style steakhouse. Extending two floors below the street, the wine cellar has to be seen to be believed. Last year for our firm's 100th anniversary we rented the space in the cellar to host the presidents of Canadian insurers for a private dinner. It was a unique night being surrounded by all those unique vintages! Further uptown, I really like Tutto Pronto, a family-style Italian restaurant with the best veal.
Cocktails >> The Library Bar at the Fairmont Royal York hotel has a great atmosphere. For something different, any patio in Yorkville—in the summer!—is fun.
Stay >> Toronto has terrific hotels, but a favorite is the Fairmont Royal York, which has just been renovated. This luxury hotel is a landmark in downtown Toronto. For a different vibe, the Shangri-La Hotel, Toronto, is beautiful, and the bar is always buzzing.
Explore >> Once you check off must-see tourist spots like the CN Tower and Ripley's Aquarium of Canada, there are many interesting places to explore that you can walk to or reach within a few minutes' cab ride from most hotels. The Distillery District is a historic area that has one-of-a-kind boutiques, restaurants, coffee shops, bars and, on the weekends, festivals and events. Bloor-Yorkville is the place for high-end shopping. The Art Gallery of Ontario is one of the largest museums in North America and features works from both contemporary artists and European masters.
Culture >> From Broadway shows to unique one-venue productions to Shakespeare in High Park (in the summer), Toronto has a very active theater scene, and tickets aren't difficult to obtain. It's also an easy drive to the annual theater festivals at Stratford and Niagara-on-the-Lake.
Inside scoop >> Much of downtown Toronto, including the sports stadiums, is connected underground through a widespread PATH system, so there is no reason not to visit year-round. There's also a small airport located downtown that is serviced by direct flights from many northeastern cities in the U.S., so you can skip the congestion of the international airport and ride into the city.
Getting around >> The subway and transit systems go everywhere and are the fastest way to get around in the city core.