Bill Pridgeon, President, Hylant
I actually paid for my wife's wedding ring by winning call-in show contests on the radio.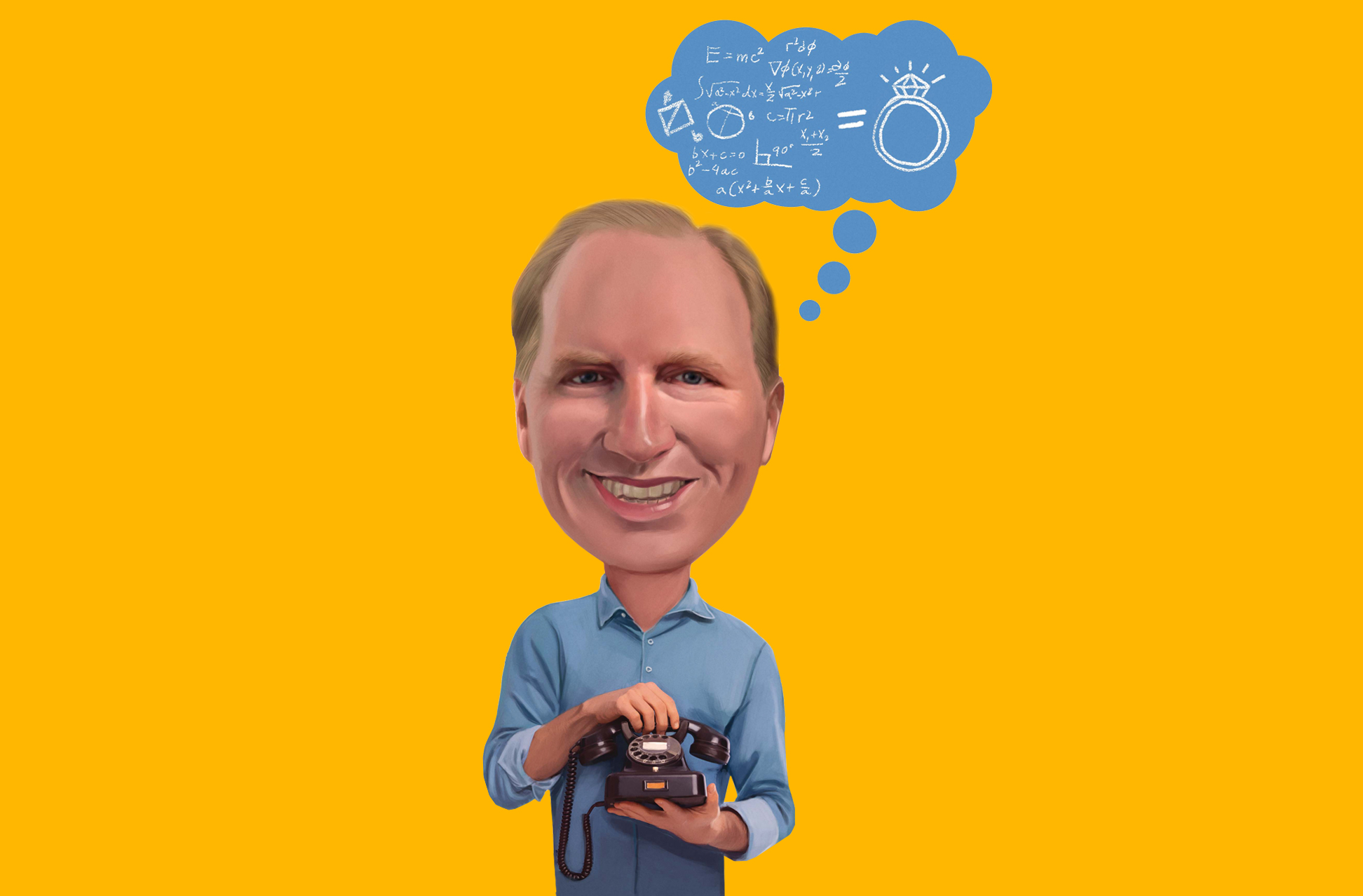 Q
What kind of a kid were you growing up?
A
I focused mostly on academics. I became active in Junior Achievement in high school in western Michigan, and I became active in Junior Achievement in the Toledo area after joining Hylant. It's been a lifelong passion of mine helping students discover avenues of potential they probably wouldn't have known.
Favorite Toledo restaurant: Any of the Mancy's restaurants ("They are all great!")
Favorite dish at Mancy's: "The horseradish-encrusted halibut is out of this world. And it goes well with a nice Tito's and soda."
Favorite vacation spot: Cabo San Lucas—and other warm getaway spots ("I also enjoy spending time in the summer in Marblehead, Ohio, where we have a villa.")
Favorite movie: Step Brothers ("It's stupid humor, but I love it and tend to quote a lot of lines from it.")
Favorite musician: Bob Seger
Favorite Churchillian quote: "You make a living by what you get, but you make a life by what you give."
Q
What was your favorite class in high school?
A
I was a math kid. Math came easy to me. I can make one confession: I actually was a 4.0 student in high school—with the exception of gym class, which I decided to skip on a frequent basis.
Q
You met your wife, Mary Jane, at Eastern Michigan University. How did you meet?
A
My wife was a math major—she's a junior high math teacher now—and we lived in the same dorm. She hung around my fraternity with some friends. I actually paid for my wife's wedding ring by winning call-in show contests on the radio. They gave you $1,000 if you were the 37th caller or the 69th caller or whatever. I figured out how to use speed dial real quick and won three times over the course of my college years.
Q
Who were your childhood heroes?
A
My dad gave me a great foundation growing up. He was an engineering professor at Western Michigan University and an army World War II veteran. He taught classes on WWII to the very end of his life. I learned to admire the things he and my mom instilled in us over the years—a spirit of charity and a spirit of putting others first.
A
The city and region are going through a renaissance right now. There have been some huge investments in the downtown. We have a first-class hotel, one of the world's best zoos, an awesome collection of metroparks, and a world-class art museum, all right here on the shores of Lake Erie. It's a fantastic place to work and raise a family.
Q
Two of your five children now work for Hylant. Did you expect them to follow you into the business?
A
They came into the business in very different ways. My daughter, Stephanie, was a communications major. I would have bet money against her ever coming to work for Hylant. Lo and behold, she gets married and moves to Grand Rapids, Michigan, where we have an office. I found out through our HR department that she had applied. My son Ryan graduated with a major in finance and sales. He is an employee benefits cost containment data analyst. They're both doing very well and have encouraged other friends to look at Hylant and the industry.
Q
How are you and Hylant dealing with COVID-19?
A
It certainly has flipped our world around. My wife and I already had it, back in August. We both were blessed that we had mild cases. I had a loss of taste and a little bit of a sore throat. Throughout the company, we've had many cases in the last several months.
Q
How has it affected business?
A
It's certainly been a tough year. We are a family-owned agency. Anytime an employee or customer or someone's family member gets sick, we all take it personally. We decided early on not to furlough any employees. We did decide to suspend our bonus plan for 2020 in the spring, and our employees were very supportive of our decision. We were thrilled to recently reinstate the 2020 bonuses based on their hard work.
Q
If you could change one thing about the insurance industry, what would it be?
A
People's perception of the industry. It is such a fantastic career for people, and the products and services help people achieve and protect their dreams.
Q
Last question: What gives you your leader's edge?
A
I love building personal relationships that are built on trust and lifting each other up. The success of my co-workers, that's my success.