What's Hiding in Your Data?
Liberty Mutual is using big data to combat costs and fraud in workers comp claims.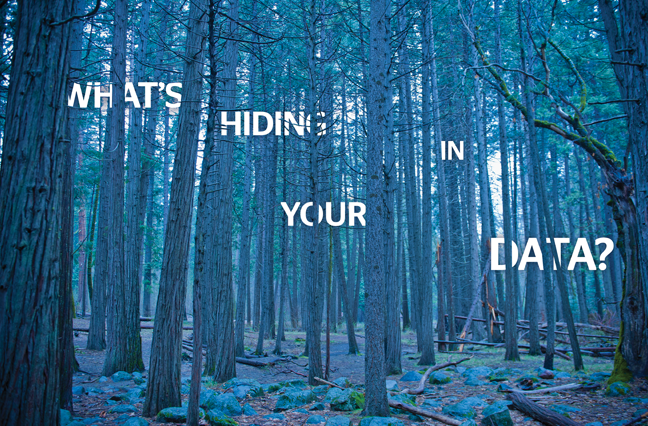 Carriers are in a quandary. A variety of factors, including medical inflation, more and better treatment options and rising prescription drug prices, have caused medical costs to surpass indemnity costs as the largest portion of workers comp claims.
Today, medical costs account for more than 60% of the total.
So workers comp insurers and third-party claim administrators are devoting significant resources to analyzing claims so they can get injured employees the care they need while getting costs under control. It's a big problem that calls for a big solution, and big data may just be the answer.
"We're all investing in this," says Debbie Michel, executive vice president of Liberty Mutual's National Insurance Casualty unit and president of Helmsman Management Services, Liberty Mutual's third-party administrator. "Today, there's an abundance of data, but it isn't about just having data. It's what you do with the data that's important."
"Today, there's an abundance of data, but it isn't about just having data. It's what you do with the data that's important."
When it comes to managing workers compensation claims, the goal is to get injured workers quality care and help them return to work as quickly as possible while guarding against unnecessary medical expenses and indemnity payments. But none of that is possible without understanding the issues involved with the worker, the injury and the course of treatment. Incorporating data and analytical tools into the claims process can help claims and medical professionals better address these issues.
"Big data is great to have, but if you don't do anything with it, there's no value," says Dr. Will Gaines, national medical director at Liberty Mutual. "Big data can help you identify treatment and cost trends and also those providers who deliver the best care, but you still need medical resources working closely with your data teams to determine whether the data is clinically valuable and the best way to use it."
Daniel Aronson, managing director and U.S. primary casualty placement leader at Marsh, says, "Most carriers are trying to sing the same tune, but there are some key players in the forefront that are differentiating themselves when it comes to the use of claims analytics to drive improved outcomes."
Ezra Robison, senior managing actuary for the Commercial Claims Advanced Analytics team at Liberty Mutual, says every workers comp claim provides "an enormous amount of data" ranging from the age and other characteristics of a claimant to the type of injury he experienced and the treatment prescribed for that injury. But about five years ago, the company's medical and claims personnel, in partnership with scientists from the Liberty Mutual Research Institute, set out to determine what data best predict the eventual outcome of a claim. The team identified more than 20 additional questions to ask an injured worker.
"Instead of just using the data available, we tracked down the data we wanted," Robison says. And these data have proven to be a more accurate predictor of workers comp outcomes than relying on demographic and medical information alone.
"Instead of just using the data available, we tracked down the data we wanted."
Analytical Models Drive Outcomes
In addition to building data, the company has developed a number of analytical models that provide insight into improved outcomes.
For example, Gaines says, for many years, the strategy for workers comp carriers was to build the largest possible network of providers. But casting such a wide net resulted in networks with providers who did not understand the nuances of dealing with workers comp claims or the importance of a timely recovery and return to work.
"It all boils down to quality of care," he says. "We don't want just any doctor out there seeing the injured employees of our workers compensation policyholders. We want the doctors who have the best records of success."
As a result, Liberty Mutual developed its provider performance evaluation tool to score providers in a variety of areas and identify those providers whose care yields the best outcomes. The tool compares providers' results with their peers in the same geographic region and generates a ranking that shows whether providers are performing above, on par with or below their peers. The company shares this information with the provider group. Liberty Mutual also meets with provider groups to explain the results and discuss ways to improve performance.
"If you are below average, we ask that provider group to develop and share an improvement plan so that its performance is more in line with the peer group," Gaines says.
"The vast majority of provider groups appreciate the information and express interest in improving," Gaines says. "But some are not as receptive and do not want to change what they are doing. In that instance, we may exclude that group from our network."
Building networks of high-performing providers has helped lower medical expenses, reduce days away from work and decrease overall claim expenses. "We have the data that show this strategy is working," Gaines says.
"We believe the secret to workers comp is improving outcomes," says Charles Martin, managing director and chief claims officer, Marsh Global Claims Practice. "The secret is to improve outcomes one by one. The quicker you close a claim, the better."
Liberty Mutual's Commercial Claims Advanced Analytics team has developed several other models that have improved care, closed claims faster and lowered overall medical claims costs. These include the following:
The Nurse Model—Some cases, though not all, benefit from having additional resources, such as nurses, assigned to them to keep them moving in the right direction.
Liberty Mutual's nurse model identifies claims that would benefit from having nurses assigned and notifies the case managers. "We can better align our nurses with the claims where their involvement will have the most impact," Robison says.
"Our research indicates having nurses assigned to these claims can reduce overall claims costs by 15%."
The Compensability Model—This model calculates the probability of whether a claim should be covered by workers comp. If the model shows the probability is less than 50%, the claim is flagged for further investigation and possible action.
"This is particularly important because the types of events covered by workers comp vary by state and we typically only have 14 days after a claim is filed to make a determination," Robison says. "So even if workers are in doubt as to whether an injury is work-related, they should file a claim. In general, 10% to 15% of reported claims filed in good faith are not covered. Our model is highly accurate and helps us proactively identify those cases so that we are not paying unnecessary indemnity payments and medical expenses."
Escalation Alert Model—The escalation alert model helps identify potential high-cost claims so the claims staff can intervene sooner. One input for the model is the presence of two or more health issues, known as co-morbidity, which could affect a worker's recovery.
"Our claims professionals uncover this information through conversations with claimants and close review of medical bills," Robison explains. "If we pick up on other psychosocial factors and medical conditions not related to the injury, we are able to take action faster and accelerate recognition of the true risk of the claim. This tool identifies claims that may need greater attention. For example, you and I may have the same injury. However, I also have diabetes. My claim may cost more than yours because of this non-injury related issue impeding my recovery and return to work.
"The tool notifies our case managers to take specific actions and helps guide resources where they are needed to impact claim costs and outcomes," Robison continues. "We may save only a small amount on each claim, but because we do this across the board, that can add up to have a significant impact. We are finding small things that yield big benefits."
Fighting Fraud
In addition to the models, Liberty Mutual also actively uses big data to identify fraud, either by providers or individual claimants, as a way to control claims costs.
"Having data readily available has added to our ability to identify and fight fraud," says Eric Bushman, director of the Special Investigation Unit at Liberty Mutual.
"On the provider front, we use data to dive into various fraudulent activities where billing itself is false, where the way they are billing is outside standard transactions and state fee schedules for that treatment, or where the way providers obtain patients is fraudulent," he says. "The data not only give us information on overall exposures, but on some of the larger schemes we can find emerging situations. The data help us recognize triggers and patterns."
"In a lot of these cases," he explains, "these people are not new to the game. A lot of these schemes have similarities. They just shape shift—get a new tax ID, change the name or address—and start it all up again. We use big data to track that. We use data to not only catch these folks but maintain a line of defense against them."
Last year, Liberty Mutual's anti-fraud efforts resulted in more than $60 million either being returned or never being paid. But Bushman and his team also use big data to help identify legitimate claims.
"From our perspective, it is a success as well if we are able to confirm that a claim is legitimate and there is no fraud," he says. "Part of our value is we can help add to the credibility of a claim."
One new development that is helping Bushman's division fight fraud is social media.
"It is definitely a great tool to use to find fraudulent activity," Bushman says. "If something doesn't seem right to a case manager, we can use a claimant's publicly available social media profiles to check for indicators of fraud, such as a secondary job or exaggerated disability.
"It is quite amazing in terms of the amount of data we have been able to get. Some people openly post they're doing something wrong. For example, one person said, 'I don't care if I'm injured, I'm taking my kid to the waterpark.' Or we found somebody who was skateboarding when he had an alleged ankle injury and was unable to return to work. People can't stop themselves from posting."
Data analytics is also proving essential in better managing total workers compensation costs. Debbie Michel says, "It's not just about capturing the data, but also understanding the issues we are trying to solve, building effective models to address those issues and putting a process in place to make the information actionable."