Walk the Talk
Q&A with Zenefits Vice President of Carrier Relations Colin Rogers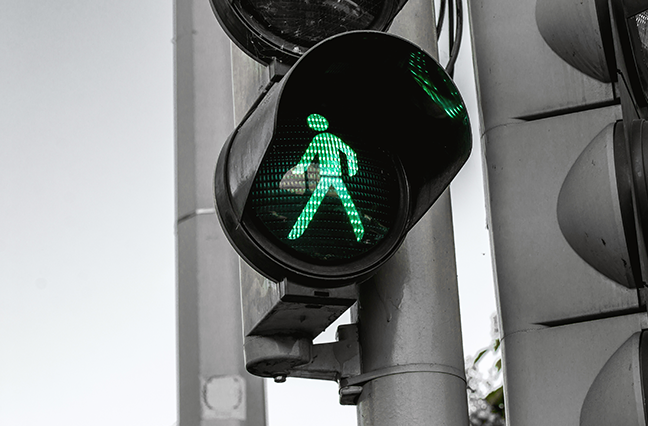 Zenefits and OneDigital recently announced that they are forging a new, unprecedented partnership that will give clients access to leading technology and advisory services. We chatted with Zenefits' vice president of carrier relations Colin Rogers about what made Zenefits change its tune on brokers, how the company will continue to evolve and what makes OneDigital special.
[Editor's note: If you missed our conversation with Mike Sullivan, chief growth officer of OneDigital, check it out.]
Q
Tell us what is behind this shift in your strategy.
A
Everything starts with the client experience and should tie back to that. Some time ago we began thinking about how we optimize that experience not just across the HCM [human capital management] platform and payroll but also across benefits. However, benefits is a little bit of a unique situation in that this idea of remote, digitally enhanced brokering hadn't really penetrated the small group segment. Zenefits was really good at catalyzing the acceleration of that in small group.
As we started to serve larger companies, we found that the relationship aspect of brokering was a critical component that our model just didn't address well. When you move above the 50- or 100-employee mark, depending upon which state you're in, there is more back and forth in terms of carrier negotiating based on the client's needs, and there were some gaps that couldn't fully be incorporated into the technology. We began to understand that if we really wanted to continue to serve [our clients] in the best possible way, we would eventually have to work with local brokers.
We still believe strongly in this model, but experience has taught us that we need to be flexible and adapt to what customers are telling us. We evolved from the anti-broker sentiment of the early days to focus on what is the absolute best client experience, which is the combination of our leading technology and local presence of experienced brokers—that is what the market really wants, especially outside of the small group segment.
We began looking at progressive, national footprint brokerages who had some like-minded thinking around how technology could accelerate and enhance the client experience and who were very rooted in the local presence and knowledge. Looking at the challenge through that lens, one organization quickly stood out, OneDigital.
Q
Small groups have always been difficult for commercial brokers to make any profit on. What do you do differently with your software that makes this efficient and profitable?
A
At a high level, our platform reduces the manual process, busy work and paper involved with HR, benefits and payroll. The result is a much more streamlined, transparent and enjoyable experience for the company and its employees. If you think about the lifecycle of an enrollment, the employer goes through carrier selection and plan selection, then the employee goes through carrier and plan selection, and then there's a bunch of paperwork completed and it's submitted. And if it's wrong, it gets pushed back out to the broker before it finally gets entered at the carrier, and the whole process is dependent on paper and passing these gates. Employer to employee, employee to broker, broker to carrier…. I think fundamentally what Zenefits brought to bear was, we're going to take all of that, we're going to digitize it from the quote through enrollment…and then, to the extent possible, push that data electronically to carriers.
Q
So under 50, how much interaction are they going to have with a broker? Is that still more of a technology play in your business model?
A
It's actually segmented even further than just under 50. If you think about the way OneDigital approaches the marketplace, they have a certain brokering setup for the 1-10 market, they have another for the 11-25 and then 25-50. OneDigital will service all of those groups in a face-to-face manner if required, but the 1-10 and 11-25 for the most part can be handled telephonically and OneDigital does a great job of that…they've really figured that out over the last 15 years. For the 25 and up segment, there will be a lot more face-to-face activity with the brokers because it's necessary as those groups get larger.
Q
What are your plans to go upstream in the marketplace?
A
We already have a number of clients in that segment; it's just continuing to build the technology to offer the flexibility that clients with larger groups require. So that trajectory has never really changed that dramatically. I think what accelerates it now is the capability to bring deep, local brokering experience into that equation. The plan is what the plan has been, which is thoughtfully continue to progress up market with the right ingredients to serve the client, and I think this relationship with OneDigital really fast forwards one of the ingredients we think we need to go do that.
Q
What are you going to do with the 10,000 other cases that you haven't handed over to OneDigital? Are you going to continue to act as a broker for them?
A
There are two pieces to this puzzle. One is servicing of the existing book, which is the 7,000 clients that OneDigital is going to manage moving forward. OneDigital is the best in the business at managing small groups at scale through their back office in terms of conventional brokerage. So, they were the natural fit to take over that existing book of business, and we're going to work closely with them to continue to service those clients. And the clients will have an enhanced experience because they're going to have someone locally to support them.
The second piece of the equation is the go-forward approach, driven by our Certified Broker program, of which OneDigital is the first partner. The approach is to combine best-in-class technology and best-in-class local knowledge and brokering experience and being able to say to a client, "Hey, we're in a position now where we can offer you the software, we can offer you the local presence that our previous model didn't necessarily support, and we can bring that to you flexibly depending on your geography and what size group you are. And in the future, we will expand that channel beyond just OneDigital. There will be potentially a selection of partners based on whatever MSA [metropolitan statistical area] you happen to reside in as a small or mid-size business.
Q
When you talk about your Certified Broker program and having a local presence, is the vision to have one broker per region?
A
The vision is to have more than one, but it will be very targeted. In every MSA, frankly, there are several brokerages that are dominant, and those usually don't number in more than two or three. So the idea is to really find who those key partners are, and it doesn't always have to be the biggest brokers in the area. It's got to be the right, progressive nature of the brokerage, and there's got to be some synergy in terms of culture and willing to invest.
Q
Can you give us any insights into what your data contracts with brokers will look like? Are they going to gain more access to the data that is collected through this?
A
Yes, that's the hope. Because we are a system of record, we obviously have significant amounts of data. We do a lot of benchmarking now across that data that we can surface in an anonymized, aggregate manner through all of the gates of security. But we certainly think that's a huge potential value prop for the broker. The intent here is to optimize the client experience. If we can educate them on what companies like theirs are buying across markets, segments and industries, and that makes the broker more valuable to the client, we want to do that. We've started down that path, and we have some of that benchmarking data available. We certainly look to enhance it within all the confines of how we treat data to make sure it's valuable to brokers in a growing fashion as we roll this out.
Q
What is it about the culture of both of your company and that of OneDigital that fits so well together?
A
Culture obviously starts with people, and I think we noticed early on in our conversations that we are very well aligned on providing a better experience for customers—Zenefits through our technology and automation and OneDigital through the back-office processes and local, experienced brokering. Some elements of our cultures are very different, but we are perfectly aligned on the critical priorities, and both companies feel like we are changing the marketplace and doing better things for the consumer and driving better access to care.
We don't think anyone has optimized this experience between broker and tech anywhere in the 50 to 500 marketplace and that is what we are trying to deliver by partnering with progressive brokers like OneDigital.