The Road to Recovery
Answering the call.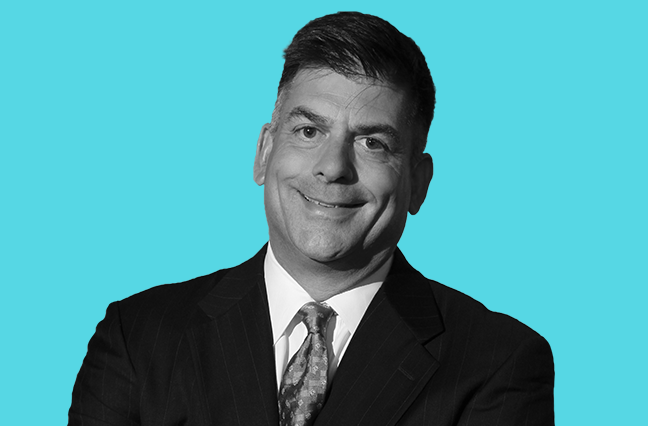 Almost as soon as I submitted my last column on our industry's response to Hurricanes Harvey and Irma, unforeseen disaster struck again, and again and again. 
An earthquake in Mexico toppled buildings and killed more than 200. Just one day later, Hurricane Maria devastated Puerto Rico (see our sidebar on this topic) and left it with what has been described as an "apocalyptic" humanitarian crisis. And as of this writing, the latest catastrophe is in California, where wildfires have burned nearly 200,000 acres across the state, destroyed thousands of homes and businesses, and killed more than 200 people. Hundreds are still missing.
These catastrophes highlight the unfortunate fact that disasters happen every day, everywhere, and there's no telling what's around the corner. It is during these events however, that our industry shines the brightest.
Our industry spends millions of dollars each year on advertising, promoting what we cover and why. Now is the time for us to put our dollars where our advertising is and make our clients' lives whole again and get businesses back on their feet. The angels in this business are the claims adjusters on the ground, helping you talk with your customers, making sure the pieces are working the way they are supposed to. This is no small feat and happens from the moment the water begins to recede and the fires smolder.
We just came off our annual Insurance Leadership Forum in Colorado Springs. Time and again, we heard the same message from industry peers and keynote speakers alike: the foundation of our business is built on community, collaboration and helping people rebuild. We are there to answer the call and to help our clients and their businesses along the road to recovery. And it is a long road in many cases, that begins long before the storm actually hits (see our article on Hurricane Irma claims).
Disasters happen every day, everywhere. There's no telling what's around the corner.
We mobilize our people, take the lead and get down to the very core of our business, providing support that is critical to both short-term and long-term recovery. Oftentimes, as you will read in our feature, "Angles in My Lifetime," insurance professionals put their own concerns aside to offer aid and answers not only to their reeling clients but also to others in need who just happen to be there. Despite the unpredictability and severity of risks around the world, our industry's service and focus never wanes. It is a profession unlike most others, one that requires tremendous humility and professionalism, and that is the story we all need to tell.
Inevitability, technology has and will continue to transform our business models by enhancing our intelligence with data in real time. It creates efficiencies and helps us serve our customers in a more informed way. When the rubber meets the road however, and our clients face a catastrophe, computers alone can't make them whole. Technology won't show up on their doorstep to guide them through a difficult and sometimes painful process. Forging ahead with new tools is part of any business, but having a human touch cannot be underestimated.
This account from our Houston feature sums it up:
"Everyone worked hard and did things that we definitely do not do during the course of our normal business day. I had one lady pull me aside and say, 'I never thought I would meet real angels in my lifetime, and then y'all showed up.'"
Enjoy this month's issue, and thank you for your service to your clients and to our industry.