Q&A with Tim Angiolillo
Angiolillo is the Strategy Lead at Cake & Arrow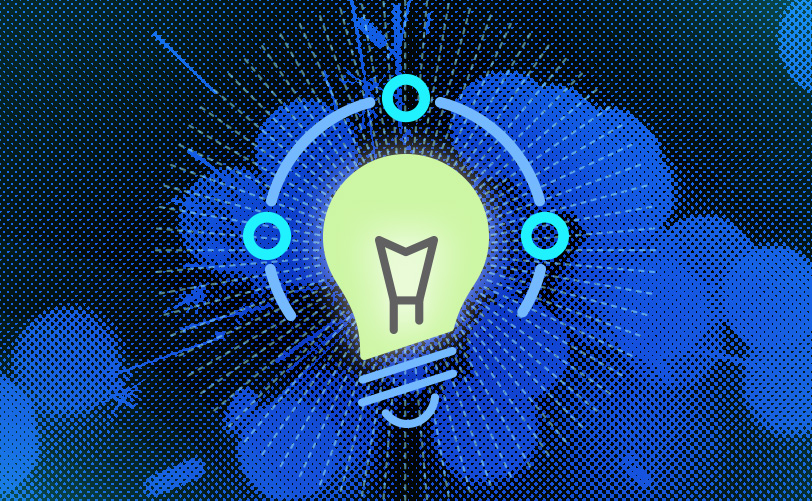 Q
Cake & Arrow focuses on enhancing the customer experience, helping companies transform the distribution of existing products toward a digital experience. When/why did your firm start working with the insurance industry, and how does this journey compare to working across other industries?
A
We entered insurance kind of unexpectedly. Throughout our first 10 or 12 years, we were an e-commerce focused design and development firm. Brands, manufacturers and retailers would hire us for major e-commerce platforms, website redesigns—many, many transactionally focused products. One day the phone rings, and it's Citi Group—they wanted an e-commerce agency to design an internal marketplace for onboarding new employees, so now Cake & Arrow enters financial services. That quickly pivoted to working in insurance, and we became laser focused on helping improve the CX (customer experience) of that industry. We saw so much opportunity to improve the way insurance is bought, sold, serviced and used—the general foundations of how people think about what insurance is—we dove straight in and never looked back. We are here to do good for an industry that helps people get whole at the most critical moments of their lives.
Q
What has been your experience when working with traditional carriers and brokers? What do you think is holding them back the most?
A
You have to jump in and take risks. Say what you will about the culture of Silicon Valley, but they embrace failure as a necessary mechanism for discovering great ideas, and it's something the insurance industry needs to learn from and adopt in their own way. I understand there is a lot at stake when redesigning key transactional pages for a large carrier, and I'm not recommending they be cavalier when redesigning hugely significant digital experiences, but every time you start a project there are going to be unknowns, and you need to embrace the journey of learning from your customers as you go—there is no crystal ball. Jump in, experiment, design, test, and then make it better!
Q
When it comes to personal lines, we have seen many new products and companies surface to keep pace with new forms of risk and an evolving client base. What can the commercial brokerage sector learn from what we are seeing across personal lines?
A
Personal lines companies/products have found success with great design, straightforward messaging and customer-focused product development practices. Do the same thing for commercial lines. The customers are different, their needs are different, but you can leverage the same tools and methodologies to figure out what is right for them as you would for consumer-focused experiences. Bring agents into the design practice and watch what happens to adoption and satisfaction.
Q
Can you speak to the role that talent plays in installing a digital culture? And how has that affected the overall success of an organization?
A
Talent is important, but to us, fit is even more important. You want to be careful and avoid building an echo chamber, because diversity of thought and experience is essential to building a complete product, but focusing on team dynamics, working styles and communication styles is essential in creating the right environment for great work. Scaling this to a large organization can get tricky; I think it's really important that companies have a real mission, that everyone knows what it is, and that there is an active way to live out this mission in a real way.
Q
Cake & Arrow recently released a white paper focusing on the role of insurance in the gig economy. What are some factors that make insuring the gig economy workforce so different from the traditional workers?
A
First, the products themselves. Gig work is episodic, it's often performed on demand, and there is often a lot of precarity associated with being gig worker. Unlike more traditional, full-time workers, a lot of gig workers don't know exactly when they'll be getting their next paycheck or how much it will be. This creates both a challenge for insurers whose products are typically more static, but also an opportunity to help gig workers access more stability and security in their lives. Second, the way products are sold. For traditional workers, they access these products through their employers. For gig workers, especially those who are cobbling together an income through platforms like TaskRabbit or Uber, the employee/employer relationship looks really different. To reach these workers, insurance companies need to focus on platform partnerships as a new distribution channel, and the agent model simply isn't going to work—these workers are uniquely primed to buy direct.
Q
Do you think a company can overemphasize a digital experience? So much that it ultimately takes away from the customer's overall experience?
A
Absolutely. A digital-only strategy will not work. People still want to talk to people. Digital absolutely must be an integral part of the customer experience and a critical component of any insurance company's transformation roadmap, but companies will find themselves continuing to integrate digital into other more traditional ways of servicing customers for the foreseeable future. One thing I see that worries me is this idea that FAQ pages can somehow replace the need for people. FAQs are not an answer for servicing. They are meant to indicate the most frequent areas of confusion and help a customer avoid a phone call when there is a simple answer or easy fix; not a place for customers to try and figure out what to do when they've had a bad experience and need to talk to someone. This is especially important in insurance, when people are often trying to contact their insurance carrier in moments of crisis.
Q
When it comes to new insurance products and offerings, especially on the commercial side, we have transitioned from a conversation about disruption to enablement. What is your view on this? Do you believe a focus a digital distribution experience complements or threatens existing distribution models?
A
I think that agents are going to continue to play an important role in the way insurance is bought and sold, at least for some time. Companies will have to continue to think about how digital can enable their agents, not just replace them, particularly when it comes to selling certain kinds of products. At the same time, digital distribution will inevitably threaten existing distribution models, at least to an extent. Take the gig economy example I mentioned earlier. While I don't see the existing distribution model (e.g., agents) being made completely obsolete any time soon, I do think digital distribution will continue to chip away at what is in place today. Will digital ever completely replace agents? I'm not sure. But the role that agents play in the current model is certainly going to change and evolve.