NAIC 2018: State Ahead
The NAIC's newest strategic plan is all about technology and innovation.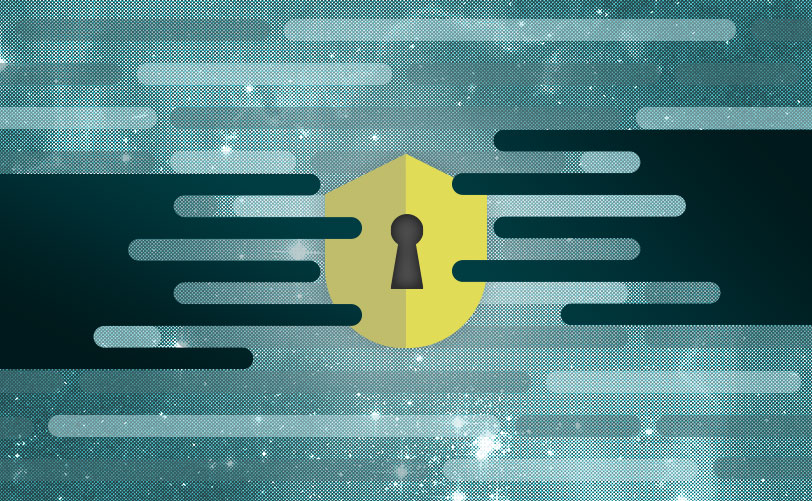 The state insurance regulators and their trade association, the National Association of Insurance Commissioners, have never been accused of being on the cutting edge.
At times it has been tagged (for the most part unfairly) with the moniker "NAIC: No Action Is Contemplated." We could talk for hours about issues on which the regulators should have moved faster…or not moved at all. But one arena in which regulators are trying to move with due haste is technology—and the related regulatory innovation made necessary by technological change.
To be clear, the NAIC is not where the industry is, and it has some catching up to do. That said, it's unrealistic to expect government regulators to be as agile and entrepreneurial as the private sector. They view their role differently: to protect consumers and foster a strong marketplace through solvency and market conduct regulation.
Logically, this means they will be reacting to industry and marketplace activity—and thankfully so—not leading it. But it also means they need to be prepared. Regulators realize they need the tools to understand how new technologies work, and they can't be seen as holding up progress because they aren't up to that task.
So what has the NAIC been doing to get there?
The regulators started the year by adopting and publicizing their latest three-year strategic plan. Titled "State Ahead"—get it?—the plan is designed to focus the association's efforts on developing itself into a hub of technology and innovation resources for the state insurance commissioners and their departments. The organization is aiming to be a nexus of innovation for the states, capable of providing the expertise and support the states will need going forward.
Strategic plans sometimes overdo it by focusing on everything, and "State Ahead" is guilty of that to some degree. And while many specific priorities are not concretely defined, the document, both in its overall message and in some of its specific goals and objectives, does provide helpful direction to the NAIC in terms of the use and development of resources.
The association already has a lot of data and sophisticated technology. It has the largest insurance database in the world and, with the National Insurance Producer Registry, holds millions of financial, licensing and other records of insurers and producers, all in electronic form.
The plan directs the organization to bolster its use of those resources and to be more agile in its application and development of technology, continually innovating to stay current and to provide the help the states need to stay current.
In terms of what specifics are there, the NAIC will continue to use the Center for Insurance Policy and Research to analyze and educate regulators and others about insurtech and corresponding regulatory innovation.
The center and the NAIC's Innovation and Technology Task Force have highlighted individual insurtech start-ups and what they bring (or might bring) to the sector. Much of their focus has been on personal lines and consumers—new smart phone apps and streamlined claims processes, for example. Their interesting presentations tend to demonstrate that insurtech is really an evolution, not a revolution, for the industry.
Their interesting presentations tend to demonstrate that insurtech is really an evolution, not a revolution, for the industry.
The task force also has continued its discussion of regulatory sandboxes. There isn't much support for the concept structurally, although some states are comfortable with providing more regulatory flexibility to integrate new technologies and concepts into the insurance marketplace. As a general rule, however, regulators don't like to be seen as loosening the rules or favoring some players (such as insurtechs) over others.
It doesn't look like there will be a uniform state approach or a model act any time soon.
Cyber security continues to be an NAIC theme this year, even beyond its mention in the strategic plan, which directs the association to create a cyber-security insurance institute. (It's not clear what they're going to try to do there.)
The NAIC adopted its Insurance Data Security Model Law last fall, moving the issue onto an October conference call instead of holding it for its fall national meeting in order to give regulators a chance to incorporate the model into their legislative proposals for the 2018 state legislative sessions. Only one state, though, ended up enacting the model this year (thank you, South Carolina). Efforts in several other states failed, but we expect renewed efforts to enact the model in those and several other states in 2019.
Speaking of next year, the ranks of the state insurance commissioners are likely to change significantly after the 2018 elections. Four states—California, Georgia, Kansas and Oklahoma—are electing new insurance commissioners this year. The commissioners in those states are either retiring or term-limited. And 36 states are holding gubernatorial elections. As of this writing—prior to election day—we don't know how much turnover there will be in the governors' ranks, but a number of races are predicted to be toss-ups. In several, a change in party control is likely. In many cases, the new governor is likely to install a new insurance commissioner, bringing change and new blood to the NAIC's ranks and providing new challenges for its leadership and staff in implementing their "State Ahead" plan.
Fielding is The Council's general counsel and lead advocate at the NAIC. john.fielding@ciab.com