Follow the Vote
Political contributions follow the vote, not the other way around.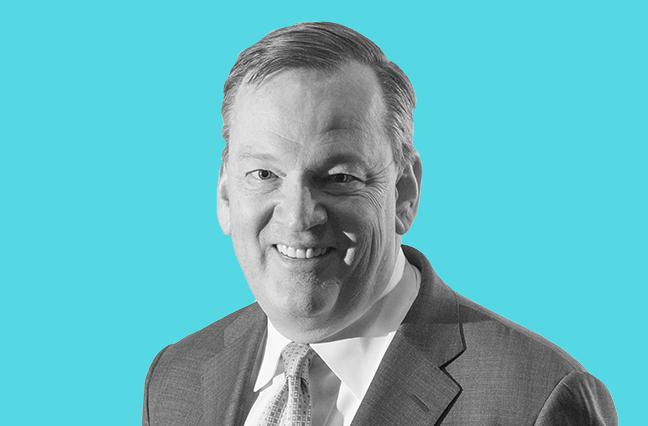 After the dust settled from the November elections, John Lumelleau, CEO of Lockton, asked me to prepare a post-mortem memo on CouncilPAC's engagement in the election cycle.
No surprise there: Lockton raised more for CouncilPAC last year than any other member firm of The Council. It turns out that 86% of the dollars spent by CouncilPAC in the election cycle went to winners.
I'm not sure, however, what if any relevance such a "success rate" has.
I feel terrific about the relationships we've built on Capitol Hill, and the growth of CouncilPAC has enabled much of our success. But anybody can pick winners, especially given today's ideological polarization. "Success" is a tricky thing to describe.
CouncilPAC afforded us opportunities to say yes when members of Congress in leadership positions asked for our help, and we can count many of them as winners. But we also took some gambles that paid off. New members, such as Andy Barr, who defeated a Democratic incumbent in Kentucky, seem poised to be very effective. We got in that race early, when few thought he could win, and now Barr has been appointed to the Financial Services Committee.
Like virtually every business political action committee in Washington, we supported the reelection of Sen. Richard Lugar of Indiana, but Richard Mourdock knocked him off in the primary on the strength of Tea Partyers. We pivoted after the primary and supported Rep. Joe Donnelly, who ultimately won. Donnelly is a rising star and part of the vanishing breed of Blue Dog Democrats, who are fiscally conservative, socially moderate and pro-business.
Most CouncilPAC dollars went to Republican candidates, but we do go out of our way to encourage pro-business Democrats where it makes sense and where they have a chance. That's why we were gratified with the reelection bids of Reps. John Barrow of Georgia and Jim Matheson of Utah. They earned our support on multiple occasions, and both stood ground in opposition to Obamacare when White House pressure rained down on them.
There were a couple of heartbreakers. First among them was the loss of Sen. Scott Brown of Massachusetts to consumer activist/Harvard professor Elizabeth Warren. In just two years in the Senate, Brown had significant accomplishments and had stature and respect across party lines. It will be fascinating to see how Senator-elect Warren adjusts to being a junior member of the clubby Senate. We'll have a front row seat, as she's been named to the Senate Banking Committee. Warren can look for inspiration to two others, both of whom were darlings of their party and yet adjusted well to a lower profile in the Senate—Sen. Marco Rubio of Florida and former Sen. Barack Obama.
Redistricting took its toll on a number of members, particularly Republican incumbents in Illinois. Five of them lost their seats due to an aggressive map adopted by the Illinois legislature and governor. The most disappointing loss to us there was Rep. Judy Biggert, who chaired the Insurance Subcommittee of the House Financial Services Committee. A true moderate, Biggert served as a diligent legislator willing to get down into the weeds of some otherwise boring insurance regulatory issues, and she's a very, very nice lady. She'll be missed.
We've fielded several thoughtful calls of thanks from both winning and losing candidates who received support from CouncilPAC. One of the kindest was from Rep. Bob Dold, another Illinois Republican who was defeated. Like Biggert, he served on the Financial Services Committee. And even though he was in Congress just two years, he showed every sign of being a star player: At committee hearings, he really tried to learn and engage witnesses as opposed to showboating. I could name the showboaters (some of whose names you would recognize), but the foot I step on today is connected to the ass I may have to kiss tomorrow.
Pendulums swing, and there are many second acts in politics. I'd like to think that smart young guys like Bob Dold will return to the halls of Congress someday. Meanwhile, with Sen. John Kerry's nomination as Secretary of State, there'll be another race for the U.S. Senate in 2014 in Massachusetts, and this time there won't be a Barack Obama at the top of the ticket. It's a very Democratic state, but it's elected a slew of Republican governors and elevated Brown to Ted Kennedy's seat. I wouldn't count him out for a repeat performance. If he runs, we'll be there for him.
CouncilPAC dollars don't buy us votes. The money follows the votes, not the other way around. But it does prove that, in a city populated by tens of thousands of "special interest" groups, brokers are willing to put their money where their mouths are. It is appreciated, and our success will endure.