Fearless Authenticity
There's an importance to being real in the workplace and overcoming DE&I fatigue.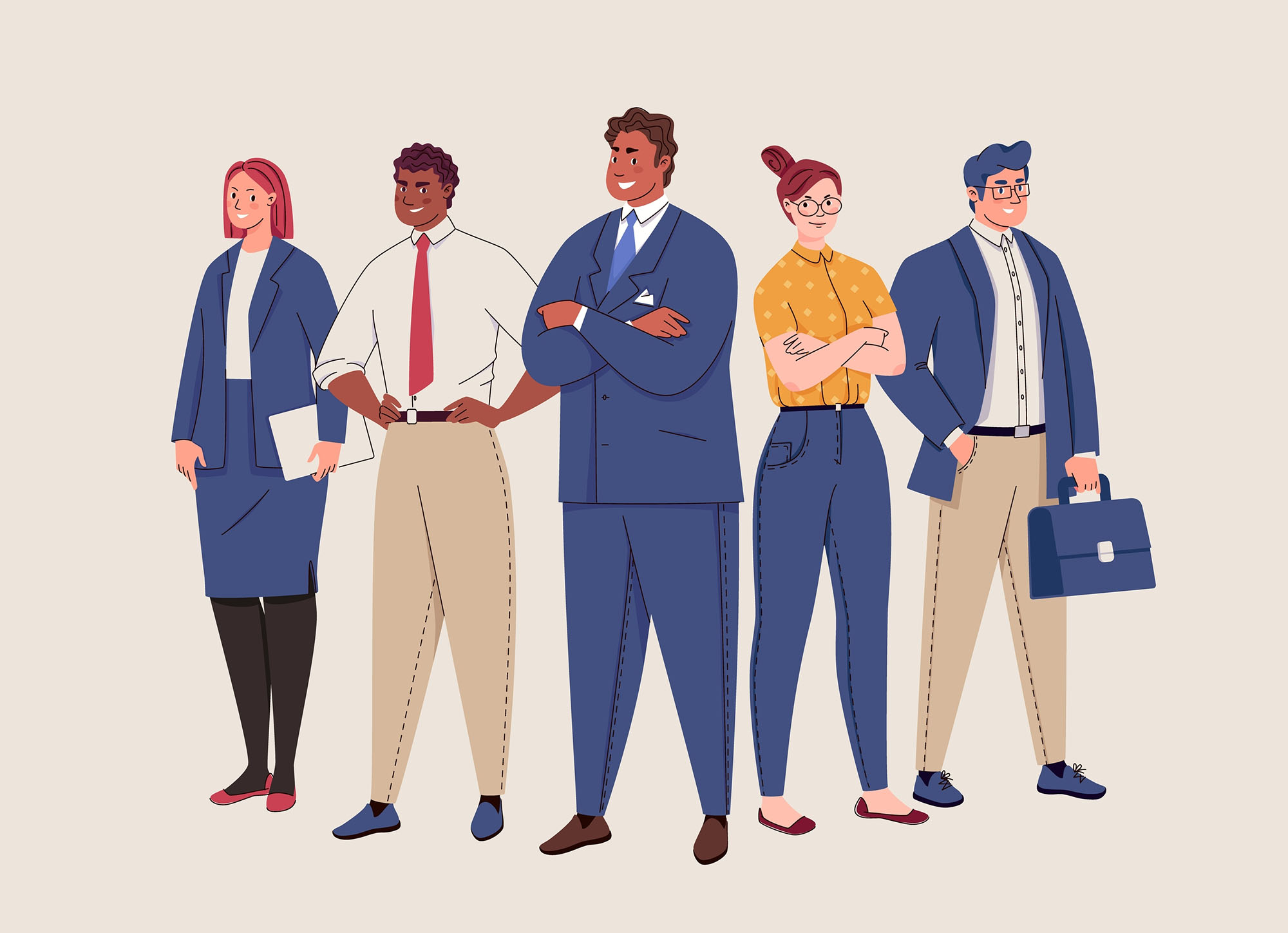 On June 13, 2019, I stood before 600 insurance professionals to accept a tremendous honor. Gathering my courage, I thanked my wife for all of her support in helping me to lead my authentic life.
While the Insurance Industry Charitable Foundation's (IICF) Inclusion Champion Award is a monumental honor, what happened the next day meant everything. A conference attendee told me she was terrified to let colleagues know of her 18-year relationship with her partner. My speech, she said, inspired her to come out at work.
In turn, her humbling authenticity inspired me. Embracing our true identity in the workplace demonstrates to others the importance of living an authentic life in work and beyond.
While I remain encouraged and motivated by the diversity, equity and inclusion (DE&I) progress being made in insurance and elsewhere, I recognize others feel frustrated and discouraged by what many are calling DE&I fatigue. This is a phenomenon where employees feel they are not seeing a recognizable shift in their environment after their employers announce big plans for DE&I.
Social strife during the pandemic fueled new energy and financial support for DE&I initiatives, yet some still see a lack of progress. They're losing patience and feel corporate leaders are not prioritizing DE&I enough. But tremendous progress has been and will continue to be made; we just need to acknowledge it while also pressing for more.
To further progress, authenticity needs to be central to every insurance industry DE&I strategy. To avoid DE&I fatigue, incremental progress needs to be celebrated and actively discussed.
The Valuable Role of Authenticity in DE&I Initiatives
A 2022 survey conducted by the employer review site JobSage showed four in five employees have repressed some aspect of their identity—their family, sexual orientation or gender—for the sake of their career.
When employees feel forced to closet themselves, they not only feel guilt and shame; they are less productive. Fifty-five percent of respondents said hiding in plain sight harmed their mental health, leading to poor working relationships, decreased productivity and an inability to do their best work.
For much of my career, I did not feel I could bring my complete self to work. I had a seat at every strategic table at work, but I was excluded from the dinner table of colleagues. One brave soul told me others were afraid of who I might bring. It was easier to exclude me.
When I joined Newfront, I wove the phrase "my wife" into a conversation with Kurt de Grosz, executive chairman, and Brian Heatherington, president. It terrified me. However, Brian and Kurt responded with visible excitement. They shared why DE&I was important to them, and I felt welcomed. It opened the door for authentic conversations and connection. Both men encouraged me to weave my personal life into my work life to support the Newfront ethos: work, love, play. Leadership can and should set the tone to create a positive workplace that supports your authentic self.
To develop an authentic environment as part of your DE&I initiatives, employers should create opportunities for individuals to connect outside of the workday.
At Newfront, we have focused on gathering in person as COVID-19 restrictions lifted. Whether it was an adventure with clients like deep-sea fishing or something as simple as a group dinner, the opportunity to gather for a common purpose and connect over something aside from work has opened the door to personal authenticity. These activities have also strengthened professional relationships and created a more productive environment.
Embracing our true identity in the workplace demonstrates to others the importance of living an authentic life in work and beyond.
Combating DE&I Fatigue
Despite our best efforts, many companies are reporting DE&I fatigue. Many of us remember the rush to ramp up DE&I initiatives in response to social pressures including the murder of George Floyd. This event and others served as catalysts for many organizations to embrace and incorporate DE&I for the first time. That such tragic events were needed to better embrace DE&I was discouraging and tiring, particularly for those from marginalized communities or who had been driving DE&I work with employers for years prior.
Simultaneously, hybrid and remote work models have complicated our industry's ability to create the types of cultural changes needed for long-term DE&I success. And political backlash, including pending and proposed legislation in various states, against DE&I efforts slows progress on sustainable programs and can lead to discouragement and disinterest.
To combat these challenges, leaders and employees must understand there won't be a eureka moment on DE&I. Instead, success will be incremental over time. We should help organization leaders identify and celebrate small wins to maintain enthusiasm.
Quantifying goals leads to success. Many Silicon Valley tech companies post DE&I-related metrics on their websites. Such metrics help hold individuals and companies accountable to achieve their stated DE&I goals.
Creating concise programming and connection points also helps. Leadership can encourage employees to participate in industry-focused advocacy groups such as LINK, an organization focused on improving the insurance experience for employees in the LGTBQ+ community. The IICF, which hosts the Inclusion in Insurance Global Conference, is another outstanding resource for robust conversation around DE&I.
When we empower others to do the right thing, good things follow for our business, our employees and each other. We can continue to do this despite any lack of time, buy-in from the top or fatigue. Let's continue to remind each other to keep up the momentum—to encourage authenticity and further DE&I initiatives. It will be worth the wait.