Dirt Bags
We suffer with anti-rebating laws because of a few abusers selling personal lines.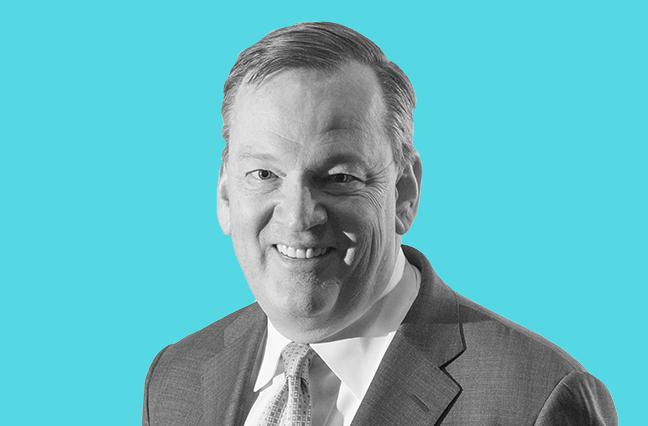 My paternal grandmother died more than 20 years ago. Dirt poor in rural Mississippi her entire life, her husband and two children preceded her in death, so it fell to us five grandchildren to settle her tiny estate. We decided to donate her ramshackle house to the
local fire department so they could burn it down for practice. Since I was in the insurance industry (albeit in a far-removed lobbyist job), I took on the task of sorting through her financial papers. She had meticulously catalogued everything.
It turns out my grandmother was obsessed with not being a financial burden to anyone. She had bought funeral insurance years earlier from the local mortuary, though the policy only covered $1,000 of the actual $6,000 cost. She had been making payments on several health policies—all sold by the same agent—that were duplicative at best. One looked to be a legitimate, if expensive, Medicare supplement. One was cancer insurance from a no-name Alabama insurer. Another was a "catastrophic gap-filler" designed to wrap around the Catastrophic Care Act—even though Congress repealed that law years earlier.
The names of the insurers seemed to change every year on the multiple policies, and she had filed away three "warning" letters from carriers suggesting that her agent may have been churning policies to collect more commissions.
In her later years, my grandmother's only income was a meager monthly Social Security check, and most of it obviously went to pay a dirtbag insurance salesman who never returned my calls. At a meeting of the National Association of Insurance Commissioners a few months after we buried her, I broached the subject with then-Mississippi Insurance Commissioner George Dale.
"You wouldn't believe the number of these guys who are out there going door to door," he said. "It's almost impossible to keep track of them."
I ultimately let the matter go, but that decision still gnaws at me. My grandmother's insurance episode also informs my views on regulation. So much of my professional life has been spent trying to minimize regulation, which in this industry is invasive, all-too-often protectionist and more bureaucratic than it should be. My conscience is clear in the cause of advocating on behalf of large commercial insurance brokerage firms. Not every commercial broker is a saint, and the overwhelming majority of personal lines agents are honest. But the abuses of a few have resulted in a million iterations of "unfair trade practices" regulations.
Near the top of the list of laws historically aimed at curbing insurance sales abuses are anti-rebating statutes. Personally, I love rebates. When I buy a car, I like the rebate from the manufacturer. But rebates in the insurance industry are a dirty word, conjuring visions of side deals, kickbacks, or back-end payoffs. They are illegal inducements to purchase an insurance policy specifically prohibited by most state statutes (thank you, Florida and California, for getting rid of them).
Life insurance sales in the late 19th and early 20th century begat these laws. Anti-competitive, high-pressure sales tactics, deceptive policies, and excessive commissions were created by overuse of rebates. The practice spread to property-casualty, leading regulators and states to enact anti-rebating statutes.
Fast forward to the 21st century. In the commercial insurance world, the anti-rebating laws are used mostly so small agents can turn state's evidence against their larger, better competitors who are offering better products or services to their clients. Do a Google search of anti-rebating statutes. The protectionist proponents of these laws always put quotation marks around the words valued-added services, as though there isn't really such a thing.
The result: Commercial insurance brokerages (depending on the state interpretation) may not provide legal services, payroll services, referrals that involve discounts, HR compliance advice, employee benefit statements listing benefits provided to employees not relating to insurance purchased, and a million other services. If they're not delineated in the underlying policy form, they're illegal. I hear from Council member firms every week suffering under the enforcement of these laws, which are absurd in the commercial context. Throughout the nation, there should be delineation between business insurance and personal lines/life insurance with respect to anti-rebating laws.
This is an uphill climb. These statutes are too often supported by local and state agent organizations representing smaller independent insurance agencies. They're the ones who use kickbacks as an epithet when they otherwise profess to be such small-government conservatives.
Ideally, anti-rebating statutes shouldn't exist at all. But victims like my grandmother remind us why consumers need protection in the complicated world of insurance.
We know who the dirtbags are. Laws and enforcement should be focused on them. Agents and brokers, meanwhile, provide legitimate services to businesses that require and demand value. For decades too long, agents and brokers in the commercial space have been collateral damage in America's zeal to enforce anti-rebating laws. This must stop.