Debt, Budget and the Workhorses of Congress
Q&A with Rep. Jake Auchincloss, D-Massachusetts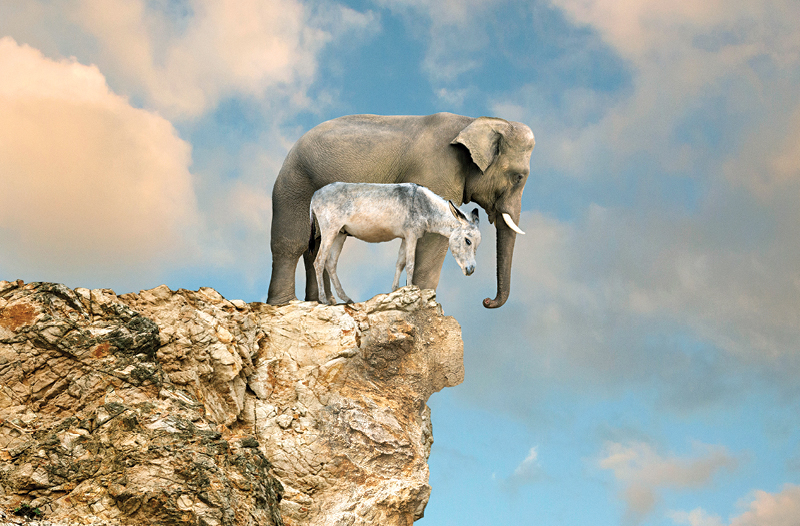 As we introduced last month, The Council's government affairs team has launched a new podcast to bring you interviews with members of Congress and updates on insurance industry advocacy priorities. 
The following Q&A is a condensed version of a podcast with Rep. Jake Auchincloss taped at The Council offices March 29. Auchincloss is a second-term member of Congress and former product development expert at both a Fortune 100 insurance company and a cybersecurity startup. 
Q
Has the smog lifted a little bit? Do you think that there's more of an opportunity for bipartisanship in this Congress than the last Congress?
A
Despite last Congress starting with an insurrection, it's worth noting that last Congress passed more significant bipartisan legislation than any Congress in recent memory. Looking at significant generational infrastructure investments, gun safety legislation, the Electoral Count Reform Act, investing in semiconductor manufacturing and basic research. Everything I just listed was done with Republican and Democratic votes, with the leadership of Joe Biden and Senate and House Democrats. We brought Republicans all along for some very important legislation. Now, not everything was done with Republican votes. We made climate change and clean energy a priority. And that was done on partisan lines. But we got a ton done in a bipartisan fashion. And now in the 118th Congress where Republicans have the control of the House, it's really on them to continue that same bipartisan momentum. Kevin McCarthy really has the prerogative right now as speaker to say, hey, I want to work with Democrats on issues like permitting reform, where you see really strong bipartisan interest to make it easier to build things in this country, particularly infrastructure and energy. He has a prerogative to want to work with us on debt, limited budget issues, which of course, are existentially important in the next few months.
Q
Unpack that a little bit for me. I was with Rep. Hakeem Jeffries (D-N.Y.) last week, and he said that he and Speaker McCarthy get along great. They text when it comes to managing the House operations. It seems like they've had a pretty good relationship. That's not really broadcast on the airwaves. You wouldn't think that they talk as often as they do. But it looks like the Republican majority has kind of backed itself into a corner on the debt ceiling stuff. Because they are saying, to raise the debt ceiling, we need to cut spending. I don't know what their number is, but significant, but they won't say here's where we want to cut the spending.
A
Yeah, there's a number of phenomena at play here in that question. Number one, Hakeem Jeffries is just a pro. And he's going to work with his counterparts to do what's right for the country, because that's how he operates. I think we're seeing in him just a dynamic leader who has the confidence of the Democratic caucus and who is going to be a major power player in Washington for a long time to come.
Number two, I think embedded in your question is just the reality that what people see on cable news and click through on social media isn't emblematic of Washington; its emblematic of the 10 to 20% of members of Congress who are on the fringes, who attract a lot of eyeballs and clicks because their antics fuel and outrage… And unfortunately, that distracts from a lot of the work that we're trying to get done here in Congress. I don't work with the performers. I work with the workhorses, and there is potential for us to get big things done as a country.
But here's the third issue that ultimately requires Kevin McCarthy to stand up to his extreme MAGA flank. The Democrats are obviously a diverse kaleidoscopic party, but we share a lot of common values, first and foremost that we believe in democracy. OK, the Republican Party right now has an entire wing that's increasingly authoritarian. And if Kevin McCarthy doesn't have the moral courage to stand up to his hard right flank, no amount of text messaging with Hakeem Jeffries is going to save him.
Q
But he'll lose the gavel if he does that. Right?
A
Not necessarily. I think the motion to vacate has been overplayed about its potential to unseat him. I'm not saying that it's off the table, of course. And obviously, we've seen previous Republican majorities depose their leaders, but I think he still has the prerogative to get a deal done here that preserves his seat and helps the country move forward.
Q
Let's talk a little bit about some industry-specific issues. Last time I talked to you, you were pretty fired up on cybersecurity threats, not just to the business community at large but specifically for insurance. When you think about the insurance issues, what keeps you up at night?
A
First of all, I see such a positive role for the insurance industry to play in creating a market for cybersecurity products and services. I worked in cybersecurity for a couple of years at a startup. [A] big challenge that products and services have is that they're selling into this idea of you do everything right in terms of protecting yourself, and it's hard to prove the value of that. What insurance can do is create a market for products and services for cybersecurity by adjusting premiums based on their risk posture for cyber attacks. The insurance industry over the last five years has done a superb job of that. They have really stepped up to the plate with data-driven underwriting, with a much more sophisticated understanding of especially enterprise cyber risk profiles, and then working with their customers to reduce that risk and to manage hazards better through the adoption of new tools and products.
So the insurance industry is doing what it does best and uniquely, creating a market for protection. So coming from 2014, 2015, when I was a product manager at cybersecurity companies to today, I actually feel really good about the progress this country has made. I know a lot of insurance execs will still say that there's tremendous, tremendous underinsurance out there for cyber exposure, which I'm sure is true, and, two, that there's still not enough data and experience to fully underwrite cyber effectively, but we've made a lot of progress.
Q
We ask all of our participants in this podcast the two same questions. One, what is the number one issue that you're hearing about from your constituents right now?
A
In Massachusetts, the cost of housing is impairing our ability to do anything as an economy. It's coming from young families looking to get a start. It's happening from senior citizens looking to retire with dignity. But I also hear a real desire for continued bold climate action, continuing what we did last Congress. And then finally, and this is what keeps me up at night, is gun violence and just obscene, obscene scourge of continued massacres in our schools, our grocery stores, our churches. It's preventable. This is not some natural disaster. This is man-made. And it's being led by the gun manufacturers who are marketing to young people, young men in particular, with a really distorted vision of what it means to be an American. It's all just completely appalling.
Q
Second question: who is your favorite member of Congress on the other side of the aisle to work with?
A
It was Sen. Liz Cheney (R-Wyo.) last Congress. Incredible moral courage. This is the head of her conference. This was the top partisan Republican who stood up to her entire conference and said no more with Donald Trump. He is operating in a way that threatens our core institutions and democratic norms, took an absolute hail of abuse and never blinked. She and I worked together on Ukraine in particular and championing bipartisan support for the strategic defeat of Russia in Ukraine after its unjust, unprovoked invasion. I just admire somebody who has the courage of her convictions, and she did it.