Climbing the Economic Ladder
For some nations, it's two steps forward and one step back.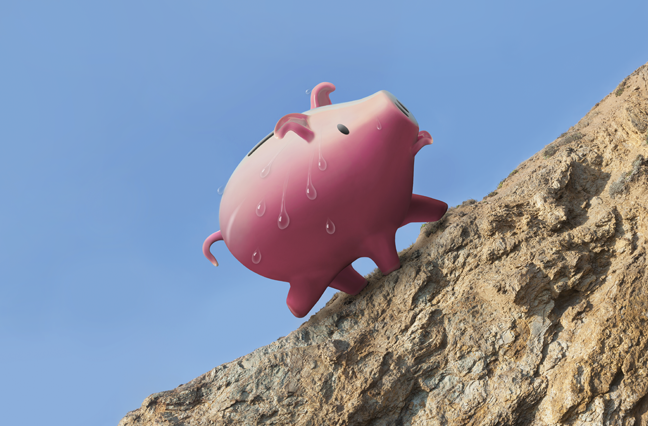 "There are prerequisites to climbing the ladder," says Philip Levy, a senior fellow on the global economy at the Chicago Council on Global Affairs. "You need a strong legal system. Reliable regulation."
That doesn't necessarily happen in a straight line, though. And along the way, things can get somewhat chaotic.
Take Argentina for example. Ignacio Sinclair, an account executive at Gamasi Asesores de Seguros in Buenos Aires, has had a front-row seat as Argentina has enacted big reforms of its insurance industry in the last few years. New guidelines for reinsurance designed to keep premiums in the country are forcing a big increase in paperwork for brokers. At the same time, the government is cutting brokerage fees for workers compensation insurance, which is mandatory in Argentina. Meanwhile, Argentina wrestles with rapid inflation and side effects of the exploding growth of its neighbor Brazil, which recently has also imposed new protectionist reinsurance regulations. All the uncertainty has some insurers pulling out of the country.
"I couldn't see this place getting any more hectic," Sinclair says. "It has to settle down."
Navigating the wide array of insurance regimes can get complicated for companies—and their brokers—who do business across the globe. For example, devising captive insurance programs can be difficult when too many jurisdictions, with too many different laws and regulations, are involved, says Andrew Tunnicliffe, chief executive at Aon Global Risk Consulting. Different tax structures can make the deal inefficient. Rating requirements or ownership rules can get thorny, too.
"It becomes a very complicated exercise," Tunnicliffe says. "In many cases, it just makes it unachievable."
Protectionist regulation locks out competitors, and there is a trend toward that in the recessionary economy. What brokers want is competitive, transparent and effective regulation. And many developing countries are looking for the most basic regulation to assure that a business can operate in a predictable business culture.
Sometimes an even bigger issue, though, is the way developing economies—and companies within them—approach risk. Sophisticated insurance products are still relatively new in some places, and the attitudes toward spending money on them may not have caught up with the need to. This can be a special concern with acquisitions, when the Western corporate headquarters wants one level of coverage and its new in-country partners are fine with something else.
"You can deal with physical risk differences through pricing," Tunnicliffe says. "But when there's differences in attitudes and risk culture, that makes it much more difficult to manage a portfolio."
And yet the need is huge and growing.