Cannabis Ice Breaker
The SAFE Banking Act just can't get across the finish line.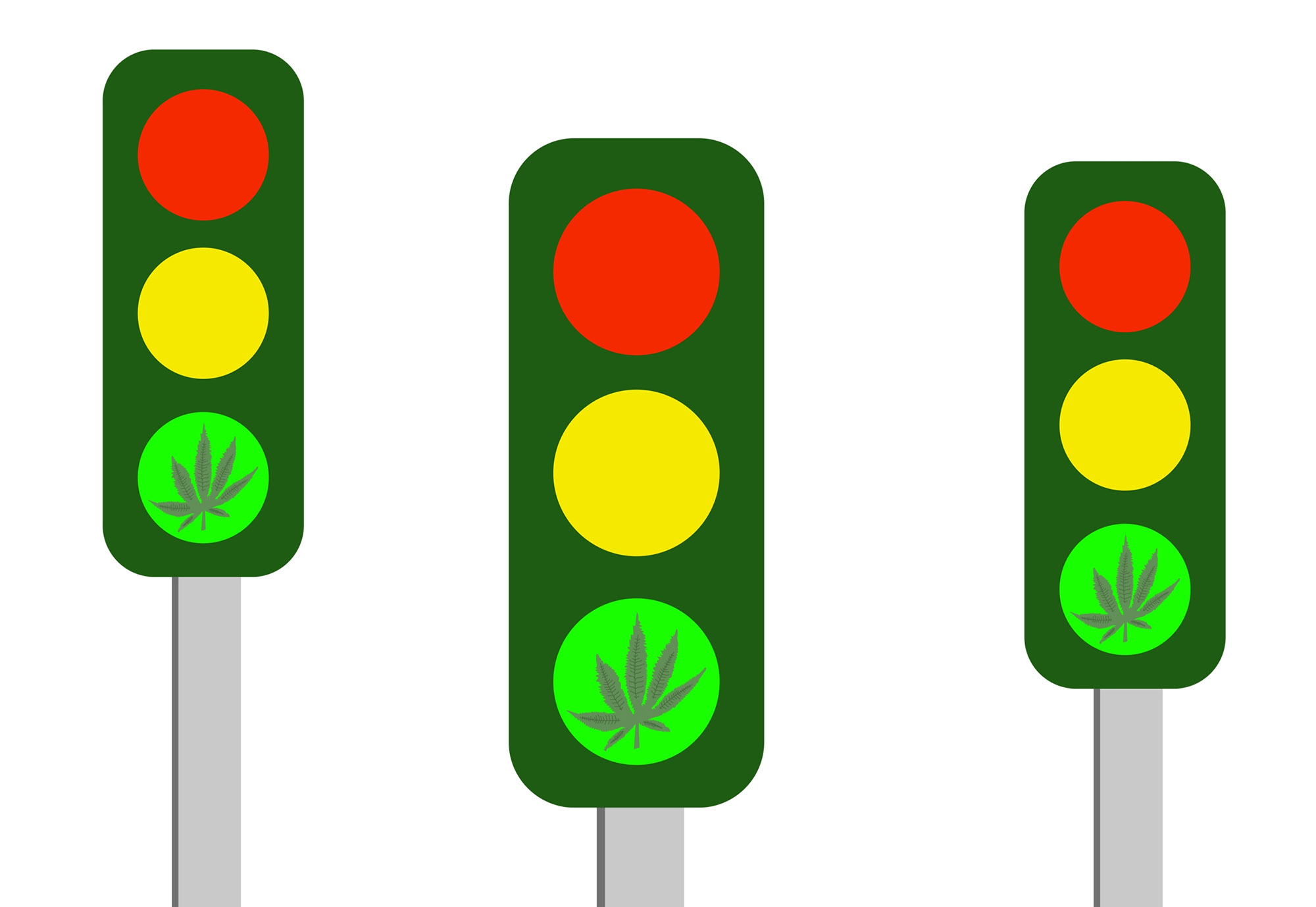 What a year. The dynamics on Capitol Hill evolve daily on nearly every legislative issue, with two senators—both friends of The Council—seemingly driving (or crashing?) the president's agenda.
Council members have a lot at stake in this Congress, and The Council's government affairs team is busy working various tax, prescription drug, Medicare expansion, and pandemic insurance issues. We had a lot of successes in 2021, most of which are tied to the Build Back Better legislation that gets all the mainstream press coverage. But one priority that doesn't get much attention is cannabis reform—particularly the Secure and Fair Enforcement (SAFE) Banking Act.
Because cannabis is illegal under the federal Controlled Substances Act, institutions that provide banking services to cannabis-related businesses are subject to criminal prosecution. This effectively cuts cannabis businesses out of the banking system, creating various risks and challenges for these companies.
The SAFE Banking Act seeks to establish a safe harbor for banks and other institutions that provide banking services to legitimate and licensed cannabis-related businesses.
The Council has been working closely with SAFE's sponsor, Rep. Ed Perlmutter (D-Colorado), to see this bill to the president's desk. When crafting the original legislation, we worked to ensure it included language that gave businesses operating up and down the cannabis supply chain access to the same competitive commercial insurance markets that every other legal business in the United States enjoys. Rep. Perlmutter and our allies crafted a broad, bipartisan coalition that included cross-sector business advocates. We've been relentless in trying to push this through the tortuous legislative process posed by this Congress. Unfortunately, we still have more work to do.
Even this issue that enjoys broad bipartisan support appears to be constrained by progressive advocates who are fighting for more sweeping cannabis reform and holding SAFE hostage.
House Democrats and their Republican allies have been doggedly pushing the SAFE Act. The cannabis bankingbill passed the House twice with strong bipartisan support—first in September 2019 and again in March 2021. It has also been attached as an amendment to three other omnibus bills that have passed the House.
Last month, it became a key point of contention between House and Senate negotiators trying to finalize the National Defense Authorization Act. The House included the SAFE Act in the NDAA in September, but a few senators pushed hard to remove the language.
According to Perlmutter, in an interview with Politico:
There were about eight people involved in the final conversations [on NDAA]. SAFE Banking was in…until the very last minute. And it was taken out at the end, as I understand it, at the direction of the Senate majority leader. I think we had a lot of support from just about everybody over in the Senate. There were obviously some that wouldn't vote for it, but I know we had 10 or 15 Republicans that were supportive and most of the Democrats. …I determined after speaking with Speaker Pelosi and my chairman of the Rules Committee, Jim McGovern, that really standing in the way of the NDAA or the debt ceiling or some Medicare adjustments really was not the place to try to hang things up. But there will come something that the Senate really wants, that will not be as cataclysmic, that will allow for some bargaining to take place with the Senate majority leader.
So what's the deal? Why would an issue with so much support fail to pass the Senate time and time again? Cannabis reform, particularly SAFE Banking, seems caught in the trap between progressive and moderate Democrats. As one congressman put it to me recently, "The battles in Washington are no longer fought between the two parties but within the two parties." Even this issue that enjoys broad bipartisan support appears to be constrained by progressive advocates who are fighting for more sweeping cannabis reform and holding SAFE hostage.
Those efforts, led primarily by Senators Cory Booker (D-New Jersey) and Jeff Merkley (D-Oregon), are countering the SAFE Banking Act with criminal justice reform and descheduling measures. They would ask if the first cannabis reform law should benefit the business community or free incarcerated Americans still serving time for cannabis-related crimes.
Perlmutter noted that, while he appreciates the senators' desire for broader legislation, he didn't think that would "break the ice" with the Senate.
"I think it is the icebreaker that leads to the much larger piece of legislation," he said. "Senator Schumer thinks it has the power by itself to carry all this other stuff with it, but not at this point—it doesn't. It breaks the ice so all those other things can then become pieces of legislation that the Senate would take up."
We couldn't agree more. Council advocates will continue to work with Congressman Perlmutter and our coalition allies to see this legislation through to the end.