Brokers Look South for New Markets
Hub International snubs London, but not Sao Paolo.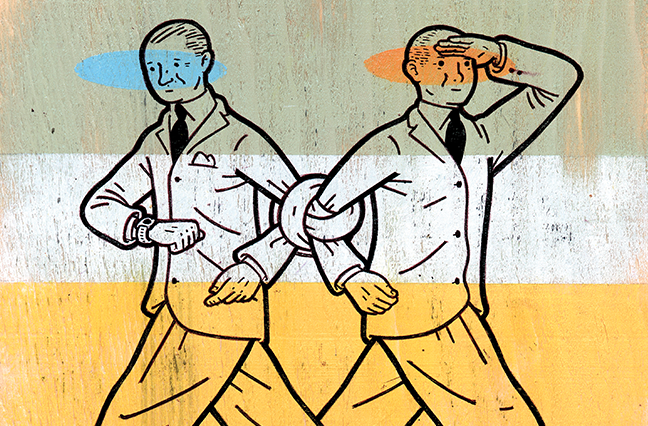 One night every few weeks, Neil Morrison leaves his home in Toronto and heads to Pearson International Airport. He boards an Air Canada Boeing 777 and settles in for a long flight.
The next morning, he lands in Sao Paolo, Brazil, a booming metropolis, the capital of a state with as many people as all of Canada and the financial hub of one of the world's largest and most dynamic economies.
Morrison, the chairman of Hub International's Latin American and Caribbean unit, spends a few days there overseeing Hub's new Sao Paolo operations. Then he flies home.
There was a time when doing business overseas for an insurance executive meant London. But Hub doesn't have an office there, nor any particular plan to open one, Morrison says. The returns aren't worth the investment.
Yet in the last two years, Hub has bought brokerages in Sao Paolo and San Juan, Puerto Rico, and it's planning more expansion in Latin America. The rising tide of large economies there, coupled with low insurance penetration, gives Hub a chance to grow organically, Morrison says. And diversifying their geographic portfolio—now two thirds in the U.S. and one third in Canada—just makes sense.
"Getting organic growth of 7% to 10% just for being in the game is a compelling way to grow your business," he says. "And we like the hedge of being in a number of jurisdictions."
Hub's new affiliate, 20-year-old Brazilian brokerage Harmonia Corretora de Seguros Ltd., serves mainly domestic companies with both property and casualty and benefits plans, and Hub intends to keep it that way. It did move one Brazilian staffer to Toronto to work with Canadian companies that have operations there, but the focus is on growing the books in Brazil.
"We're not a post office box to service North American companies," Morrison says. "We bought them for the sake of their domestic, organic business."
Ultimately Hub hopes to keep growing in Brazil and the rest of Latin America. From Sao Paolo it'll probably move next to Rio, Morrison says. Then maybe Colombia or Mexico. Eventually he'd like to see 20% to 25% of Hub's revenue come from emerging markets. He's starting to think about Asia in the next few years. Maybe even Africa.