The Finances of Race
Employee benefits are doing little to help racial minorities gain traction or even stability. But they could be.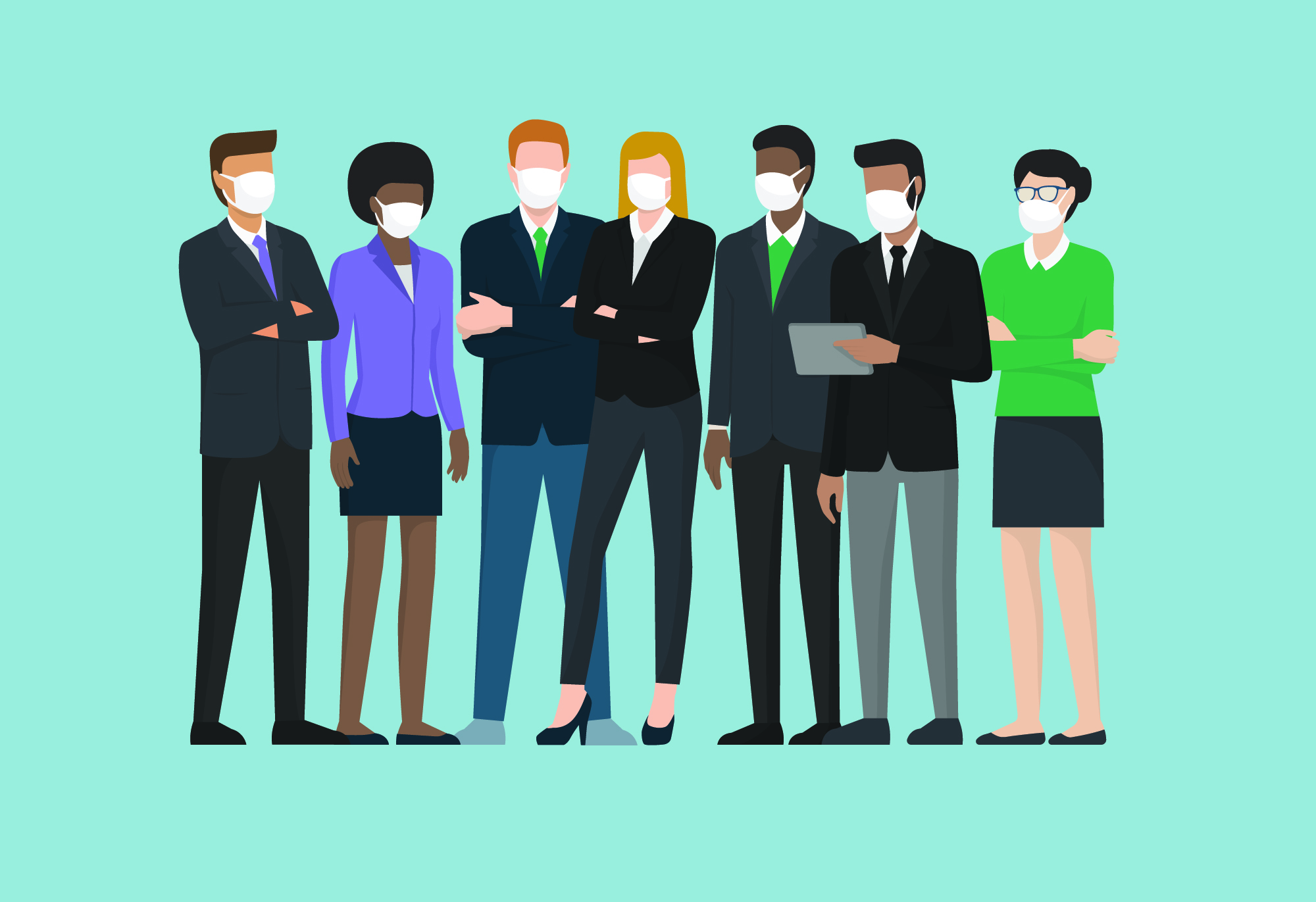 The COVID-19 shutdowns brought to the fore the serious financial inequities in the American economy.
Fifty-two percent of people surveyed in April by Betterment said they'd need to tap into long-term savings within a year or less, and 43% said they'd need six months or longer to financially recover from the regulatory and business response to COVID-19. All this despite record-low unemployment for all demographics coming into the spring.
And nowhere is the situation worse than for employees who are racial minorities, who on average have less income and are often clustered in the lower-paying jobs at organizations, says Robert L. Johnson, founder of Black Entertainment Television and The RLJ Companies.
"A friend of mine who is a multibillionaire told me, 'There is a wealth gap between me and Warren Buffett (just like there is between poorer and wealthier employees). But the difference between me and the poorer employee is that, when there is a black swan event, I don't get challenged emotionally and psychologically. I have enough money to deal with the event,'" says Johnson, who is also majority owner of Retirement Clearinghouse, a fintech company focused on helping retirement plan sponsors move accounts forward with employees as they change employers. White Americans have an average net worth of $171,000, while black Americans have an average net worth of $17,000, Johnson says, citing a February 2020 Brookings Institution blog post. "If the white family has a leaky roof or a fridge, they are not stressed; they can deal with a $5,000 roof repair. The black family with $17,000 of wealth cannot deal with the financial problem because they don't have the savings or capital. That is the problem."
Can Employee Benefits Help?
Employee benefits brokers interviewed for this article say there is often little appetite for raising issues of economic equity with the employers they consult with. That said, some employers are putting creative solutions to work.
While compensation in any industry is highly tied to market and geographical forces, as well as state minimum wage laws, some organizations have committed to a higher standard of fair compensation, particularly for employees on the low end of the skills and pay scale.
"Our lowest wage is $15 an hour. We are committed to paying a livable wage," says Caitlin Goss, director of people and culture at Rhino Foods, a Burlington, Vermont-based food manufacturer with many employees who are immigrants and refugees with limited education and work experience. "Our merit bonuses and profit sharing treat all employees like owners. Our owner has committed to providing 10% of pre-tax profits to employees."
In addition, some companies use their benefits plan to improve lower-income earners' lot. Sometimes merely offering matches or incentives for participation in financial or physical wellness programs can be enough to foster employee participation.
"If employers want to do something to address the needs of their black employees, what would be effective is to create a way to protect people in the event black swan events occur that they cannot financially solve," says Johnson. "Suppose corporations said, 'For employees below a certain income threshold, we're going to create a situation where you can authorize us to withdraw $10 per paycheck and put it in a fund in which we will put in $30 to match, and we will put the total in an emergency growth fund for you. You have the right to draw on it but only for certain catastrophic events.' You now have the company vested in helping you deal with black swan events, and the company has given comfort to that black female employee heading a single-parent household that, if the water heater goes out, she can draw upon that fund to pay that cost. That to me is the way to give poor employees the liquidity to deal with tragic events that wealthier employees don't have to deal with. The other thing is you are showing these employees, 'Here are the benefits of savings.' I think that the costs of this type of program will come back to employers in the form of more dedicated and committed employees."
If employers want to do something to address the needs of their black employees, what would be effective is to create a way to protect people in the event black swan events occur that they cannot financially solve.
Robert L. Johnson, founder of Black Entertainment Television and The RLJ Companies
Another thing employers are doing is giving employees alternatives to high-interest payday loans that charge exorbitant amounts for bridge loans to cover expenses until a paycheck arrives. Since 2008, Rhino Foods, in partnership with a local credit union, has offered loans of up to $1,000 through an income-advance program, which are repaid with $50 debits from employees' paychecks. Income advances have helped more than 500 Rhino Foods employees access about $500,000 in emergency funding, build credit, and start saving for the future, says Goss. The program opts them into automatic deposits into the account and, unless they opt out, continues after the loan is paid off, thereby allowing them to accrue a future account against similar obligations.
The policy has helped employee retention, says Goss, who cites a rise in Rhino Foods' annual retention rate of employees to 85% of the workforce, up from 65% at the loan program's launch in 2008. That the program helps with long-term financial wellness as well as employees' immediate needs is demonstrated by the fact that 97% of employees continue automatic withdrawals into the rainy day accounts after paying off the loans, Goss says.
You Can Take it With You!
Transitions in employment are also a source of loss for retirement accounts. When an employee leaves one retirement plan and joins another employer, there is frequently collateral damage to their retirement savings. Generally, if the amount invested is small, employees tend to cash out such monies and not reinvest them in new retirement plans. That adds up to a staggering loss of wealth for employees.
Job-changing workers cash out their 401(k) plans and pay taxes and penalties in the amount of $92 billion every year, according to the Employee Benefits Research Institute. Black and Hispanic workers are the most adversely affected by this phenomenon—63% of black and 57% of Hispanic workers cash out upon changing jobs. Low-income and younger workers also have high cash-out rates, irrespective of race, with 50% of workers earning $20,000 to $30,000 and 44% of workers between ages 20 and 29 cashing out within a year of switching jobs.
A new program, pioneered by Spencer Williams, a former senior executive at MassMutual Financial Group who founded and heads Retirement Clearinghouse, works with plan recordkeepers to allow seamless transfers of assets between employers, even if months or years pass before an employee gets a new job. In July, Alight Solutions, a leading provider of next level human capital and business solutions, became the first recordkeeper to offer Retirement Clearinghouse's auto-portability solution to its client base of 185 defined contribution plan sponsors serving nearly five million employees.
Partner Up
Because of the vast range of needs presented by employees and the extraordinary needs presented by a crisis like COVID-19, employers likely will benefit from performing an inventory of all the different resources available from affiliates, vendors and partners with which the organization already has a relationship.
BrightSpring Health Services, a 50,000-employee health and pharmacy services provider based in Louisville, Kentucky, which last year merged with PharMerica, has utilized its many partners and vendors to offer assistance to employees. "An employee assistance program provider and other vendors worked with us to make information available to employees on local food pantries, local rental assistance, emergency childcare information, as well as free online education on various relevant subjects," says Anna Langford, HR M&A Leader at BrightSpring. "Additionally, we provided information on prescription medications savings and digital planning tools…we shared access to information on BeneStream and Operation Hope with our team members. These organizations help individuals who qualify to apply for certain government programs. Operation Hope also connects them to a financial coach."
BeneStream's "Medicaid for the Workplace" platform provides employers a one-stop enrollment platform that helps low-wage workers access a full suite of government benefits through a single, integrated platform. The platform includes digital screening capabilities in addition to a call center of multilingual enrollment specialists and policy experts who can connect individuals and families with an array of benefits they may not know are available to them.
The number of employers offering financial wellness programs is rising. A 2019 Bank of America survey found that the percentage of employers who offered financial wellness programs increased from 24% in 2015 to 53% in 2019, though some sources note the quality of such programs varies.
Income inequality is often seen as the first hurdle to jump, but it may be the case that financial education—budgeting, minimizing waste, establishing and maintaining good credit—combined with employee benefits, such as rainy day funds, low-interest loans, consumer discount programs, health savings accounts, employer matching, and financial incentives, can help the lowest-income workers set a sound baseline from which to grow.