That Will Be $14.1 Billion, Please
A look at the large M&A deals and funding rounds in the digital health space between 2020 and 2021.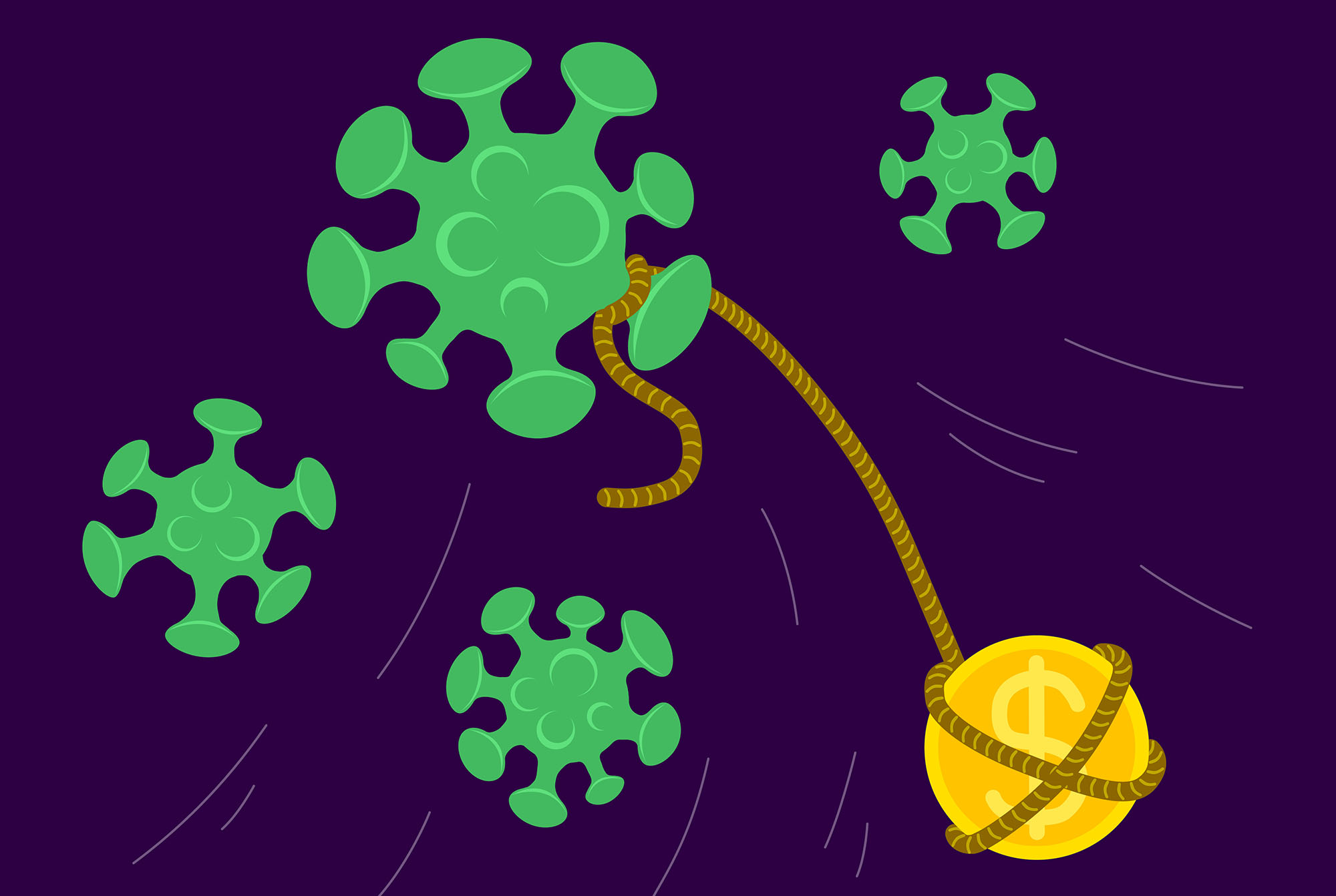 Nearly a year ago, the COVID-19 pandemic forced the healthcare industry to quickly transform its business model to include technology, allowing providers to remain in contact with their patients and to provide more personalized cost and access solutions. 
Since then, investors from private equity and venture capital firms have realized the need for immediate technological change within the industry as well as the enticing opportunities in terms of industry growth and size. "We were astonished by how unfrozen the budgets of providers, pharma, and payers became when they realized their traditional business models had to shift on a dime. For the first time, we saw sales cycles happen in weeks, not quarters," Ambar Bhattacharyya, managing director of Maverick Ventures, told Rock Health.
Indeed, 2020 proved to be a major turning point for the digital health space, fueled by investments in on-demand healthcare and the need to shift the center of care to the home. Large healthcare players as well as private equity and venture capital investors entered the digital health space, attracted to the growth potential and focus on creating customized consumer experiences. The trend has continued in the opening months of 2021 and it is forecasted to endure for the remainder of the year. 2021 is setting up to be the most exciting year for the digital health market yet.
Funding and Deals in 2020
Despite the drastic impact of COVID-19, the amount of investments in the U.S. digital health market has continued to rise during 2020 and early 2021. According to Rock Health, the amount of funding in 2020 reached $14.1 billion, representing a 91% growth from 2019 and a staggering 72% increase from 2018's record funding. 2020 saw 440 distinct investments in digital health companies, a 15% increase from 2018.
Raj Prabhu, CEO of Mercom Capital Group, commented on the incredible year for digital health companies while interviewed by BusinessWire: "COVID-19 supercharged funding activity in digital health in 2020. The pandemic has mainstreamed the consumer side of digital health technologies in less than a year; and digital health products that were a novelty a year or two ago are now a necessity. If the current IPO and SPAC boom continues, we could see a lot more [digital health] companies going public in 2021."
The increase in funding within the industry also led to some lucrative deals in the digital health space, including the largest ever acquisition:
Teladoc Health, the global leader in whole person virtual care, acquired Livongo Health, a digital chronic condition management company, for a record-setting $18.5 billion. This deal equates to 41% of the total $45 billion in venture capital funding for digital health recorded since 2011. The acquisition signals an interest from health tech players to create one platform with a single access point for patients to engage.
PE firm Blackstone acquired a majority stake in Ancestry, the leading direct-to-consumer genetics company, for $4.7 billion. Ancestry informs its 3.6 million subscribers about their heritage and key health characteristics.
Invitae, a leading genetics company, acquired ArcherDX, a leading genomics analysis company, for $1.4 billion. The combined company will be poised to transform care for cancer patients, accelerating adoption of genetics and expanding access to personalized oncology.
WellSky, a global health and community care technology company, acquired CarePort, a leading care coordination software company that connects acute and post-acute providers and payers, for $1.35 billion. WellSky will facilitate patient care transitions by allowing providers and payers to track and manage patients throughout their care journey.
A Look at 2021
The first week of 2021 brought another large acquisition with UnitedHealth Group Inc. announcing the purchase of Change Healthcare Inc., a provider of revenue and payment cycle management and clinical information exchange solutions. The deal is currently valued at $13 billion, making it the second largest deal in the digital health space after 2020's Teladoc and Livongo merger. Change Healthcare will join with UnitedHealthcare's OptumInsight unit in the second half of 2021.
The goal for such large deal is to "help streamline and inform the vital clinical, administrative and payment processes on which health care providers and payers depend to serve patients," said Andrew Witty, president of UnitedHealth Group and chief executive officer of Optum, in a news release.
The size of the deal indicates a renewed interest from large healthcare players into the digital health space. Investors foresee a faster-changing environment in which digital health startups can provide quicker and larger growth than previously expected. Finally, a large acquisition so early into 2021 could be a prelude to an increase in volume, and potentially size, of M&A announcements during the remainder of the year.
Recent Funding Rounds
This year has also seen many digital health start-ups receiving additional funds, indicating financial interest to provide large-scale services in the digital health space.
Company
Description
Round of
Funding
Latest
Funding
Total
Funding
Modern
Health
Mental health platform
with therapists, coaches
and educational content
that engages employee
communities
Series D
$74m
$167.4m
Eden
Health
Primary care, mental
healthcare, and insurance
benefit navigation tool
Series C
$60m
$99m
Mymee
Provides symptom tracking
and health coaches for
those who suffer from
autoimmune disease
Venture
$8.7m
$8.7m
Hurdle
Stress management tool
that creates routines that
promote overall wellbeing
Pre-Seed
$5m
$5m
GenoPalate
Delivers personalized
insights for optimal
healthy eating
Series A
$4m
$5.7m
Socially
Determined
Social risk analytics
company for the Social
Determinants of Health
Series A
$3.15m
$11.1m